The top 100 brands in the world have been revealed
Technology giants dominate the list, taking 8 of the top 10 positions.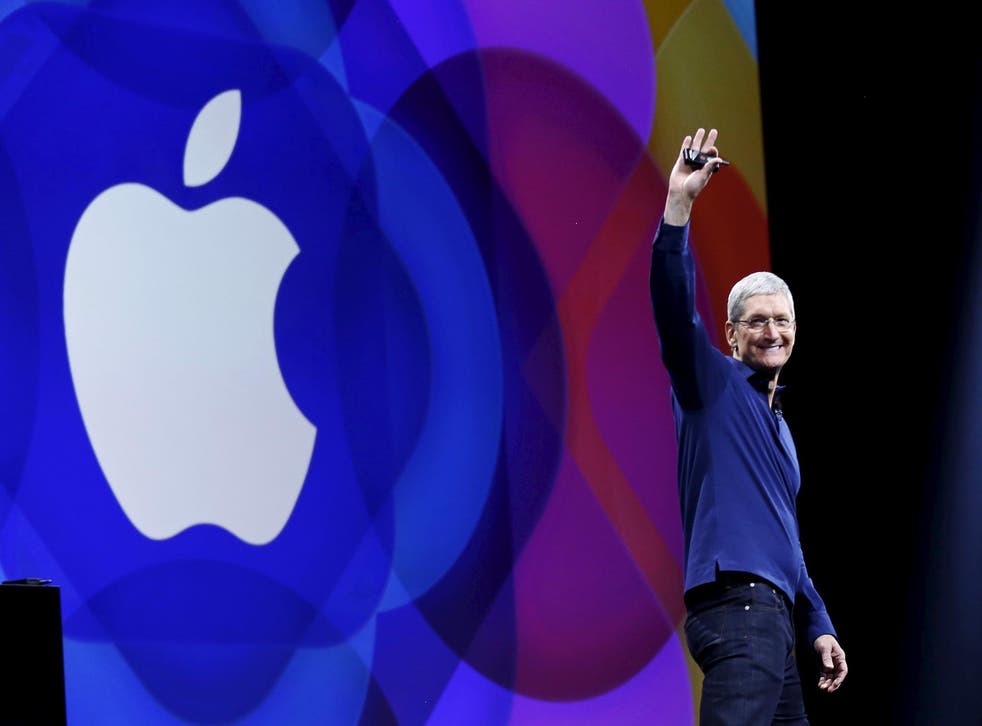 The top 100 brands in the world have been revealed, and Apple tops the list, despite iPhone sales falling this year. Google is also hot on its heels and gaining on the iPad maker.
Google and Coca-Cola took second and third spots respectively, according to a list of the top 100 brands compiled by Interbrand.
Apple's brand is now worth 5 per cent more than last year - £140 billion, while Google, saw an 11 per cent brand value jump to £104 billion.
Apple said in April that iPhone sales had fallen for the first time since in the device's history, dropping from 61 million to 51 million in the first quarter. It has not released sales figures for the iPhone 7, which launched last month.
Facebook's brand value rocketed 48 per cent - the biggest gain in the top 100 - to £26 billion. Amazon also had a strong showing including, with it's name now worth a third more than it was twelve months ago at £39 billion.
In all, technology companies filled eight of the top 20 places on the list,
Just two British brands made it into the top 100, with HSBC ranked 47th and Burberry coming in 83rd.
Rebecca Robins, Interbrand global director, said: "Throughout the recent history of Burberry's reignition, the company has grown from the strength of its British heritage into a globally relevant British brand.
Business news: In pictures

Show all 13
"The business is now going through another transition and is taking a pioneering approach in disrupting business models. It will be one to watch over the next few years."
Elon Musk's Tesla was a new entrant on the list, while fashion house Dior also made an appearance for the first time.
The ranking is based the company's financial performance, influence over customers and the strength of the brand to command a higher price or secure earnings for the company.
| | | | |
| --- | --- | --- | --- |
| Rank | Brand | Value ($m) | Change |
| 1 | Apple | 178,119 | 5% |
| 2 | Google | 133,252 | 11% |
| 3 | Coca-Cola | 73,102 | -7% |
| 4 | Microsoft | 72,795 | 8% |
| 5 | Toyota | 53,580 | 9% |
| 6 | IBM | 52,500 | -19% |
| 7 | Samsung | 51,808 | 14% |
| 8 | Amazon | 50,338 | 33% |
| 9 | Mercedes-Benz | 43,490 | 18% |
| 10 | GE | 43,130 | 2% |
| 11 | BMW | 41,535 | 12% |
| 12 | McDonald's | 39,381 | -1% |
| 13 | Disney | 38,790 | 6% |
| 14 | Intel | 36,952 | 4% |
| 15 | Facebook | 32,593 | 48% |
| 16 | Cisco | 30,948 | 4% |
| 17 | Oracle | 26,552 | -3% |
| 18 | Nike | 25,034 | 9% |
| 19 | Louis Vuitton | 23,998 | 8% |
| 20 | H&M | 22,681 | 2% |
| 21 | Honda | 22,106 | -4% |
| 22 | SAP | 21,293 | 13% |
| 23 | Pepsi | 20,265 | 3% |
| 24 | Gillette | 19,950 | -10% |
| 25 | American Express | 18,358 | -3% |
| 26 | IKEA | 17,834 | 8% |
| 27 | Zara | 16,766 | 19% |
| 28 | Pampers | 16,134 | 6% |
| 29 | UPS | 15,333 | 4% |
| 30 | Budweiser | 15,099 | 8% |
| 31 | J.P. Morgan | 14,227 | 3% |
| 32 | eBay | 13,136 | -6% |
| 33 | Ford | 12,962 | 12% |
| 34 | Hermès | 12,833 | 17% |
| 35 | Hyundai | 12,547 | 11% |
| 36 | Nescafe | 12,517 | 2% |
| 37 | Accenture | 12,033 | 11% |
| 38 | Audi | 11,799 | 14% |
| 39 | Kellogg's | 11,711 | -7% |
| 40 | Volkswagen | 11,436 | -9% |
| 41 | Philips | 11,336 | 4% |
| 42 | Canon | 11,081 | -2% |
| 43 | Nissan | 11,066 | 22% |
| 44 | Hewlett Packard Enterprise | 11,027 | - |
| 45 | L'Oréal | 10,930 | 1% |
| 46 | AXA | 10,579 | 14% |
| 47 | HSBC | 10,458 | -10% |
| 48 | HP | 10,386 | - |
| 49 | Citi | 10,276 | 5% |
| 50 | Porsche | 9,537 | 18% |
| 51 | Allianz | 9,528 | 12% |
| 52 | Siemens | 9,415 | 10% |
| 53 | Gucci | 9,385 | 6% |
| 54 | Goldman Sachs | 9,378 | -2% |
| 55 | Danone | 9,197 | 7% |
| 56 | Nestlé | 8,708 | 1% |
| 57 | Colgate | 8,413 | -1% |
| 58 | Sony | 8,315 | 8% |
| 59 | 3M | 8,199 | 13% |
| 60 | adidas | 7,885 | 16% |
| 61 | Visa | 7,747 | 13% |
| 62 | Cartier | 7,738 | -2% |
| 63 | Adobe | 7,586 | 21% |
| 64 | Starbucks | 7,490 | 20% |
| 65 | Morgan Stanley | 7,200 | 2% |
| 66 | Thomson Reuters | 6,830 | 4% |
| 67 | Lego | 6,691 | 25% |
| 68 | Panasonic | 6,365 | -1% |
| 69 | Kia | 6,326 | 12% |
| 70 | Santander | 6,223 | 2% |
| 71 | Discovery | 5,944 | -9% |
| 72 | Huawei | 5,835 | 18% |
| 73 | Johnson & Johnson | 5,790 | 5% |
| 74 | Tiffany & Co. | 5,761 | -9% |
| 75 | KFC | 5,742 | 2% |
| 76 | MasterCard | 5,736 | 3% |
| 77 | DHL | 5,708 | 6% |
| 78 | Land Rover | 5,696 | 11% |
| 79 | FedEx | 5,579 | 9% |
| 80 | Harley-Davidson | 5,527 | 1% |
| 81 | Prada | 5,504 | -12% |
| 82 | Caterpillar | 5,425 | -9% |
| 83 | Burberry | 5,362 | -9% |
| 84 | Xerox | 5,290 | -12% |
| 85 | Jack Daniel's | 5,193 | 1% |
| 86 | Sprite | 5,148 | -4% |
| 87 | Heineken | 5,123 | 6% |
| 88 | Mini | 4,986 | 18% |
| 89 | Dior | 4,909 | - |
| 90 | PayPal | 4,839 | 14% |
| 91 | John Deere | 4,815 | -8% |
| 92 | Shell | 4,599 | -17% |
| 93 | Corona | 4,509 | 1% |
| 94 | MTV | 4,320 | -9% |
| 95 | Johnnie Walker | 4,317 | -5% |
| 96 | Smirnoff | 4,252 | -4% |
| 97 | Moët & Chandon | 4,118 | 0% |
| 98 | Ralph Lauren | 4,092 | -12% |
| 99 | Lenovo | 4,045 | -2% |
| 100 | Tesla | 4,011 | - |
Register for free to continue reading
Registration is a free and easy way to support our truly independent journalism
By registering, you will also enjoy limited access to Premium articles, exclusive newsletters, commenting, and virtual events with our leading journalists
Already have an account? sign in
Register for free to continue reading
Registration is a free and easy way to support our truly independent journalism
By registering, you will also enjoy limited access to Premium articles, exclusive newsletters, commenting, and virtual events with our leading journalists
Already have an account? sign in
Join our new commenting forum
Join thought-provoking conversations, follow other Independent readers and see their replies