Apple named world's most valuable company in tech-dominated Forbes ranking
Six out of the top ten highest valued brands are tech companies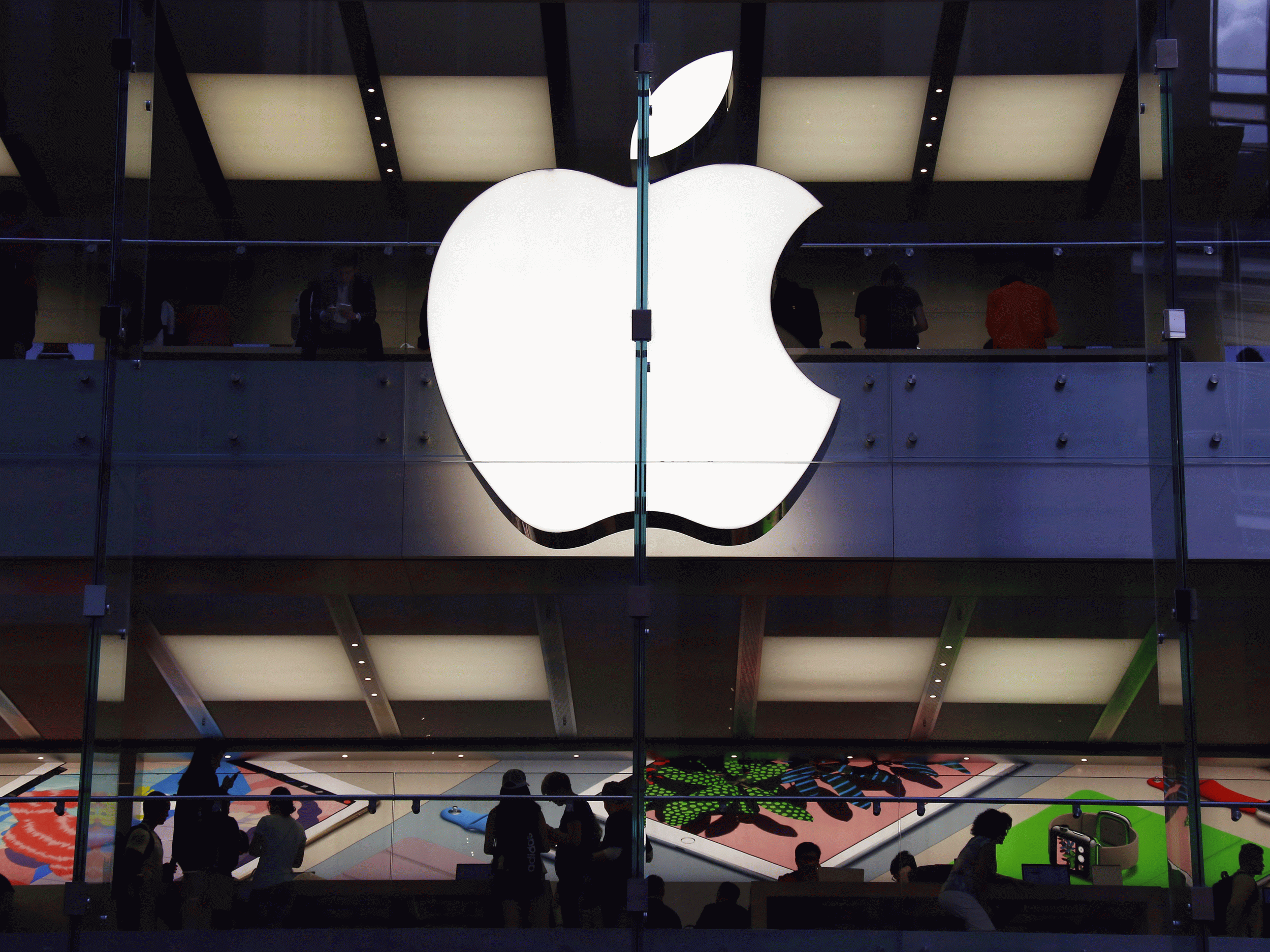 Tech behemoth Apple has been named the most valuable brand in the world for a seventh consecutive year.
The highly-regarded ranking, compiled by Forbes magazine, puts the iPhone makers' brand value at $170bn, a 10 per cent increase on the figure for 2016, and well ahead of second-placed Google, whose brand value has risen $19.3bn from last year to just under $102bn, according to Forbes.
Tech peer Microsoft nabbed third spot, with a value of $87bn, followed by Facebook at $73.5bn. Consumer goods giant Coca-Cola rounds out the top five with a value of $56.4bn.
2017's biggest losers in terms of brand value were IBM, which lost 20 per cent of its value from 2016, HSBC, which fell 18 per cent, Caterpillar and H&M, which both lost 11 per cent, and Coach and Cartier, which slipped 8 per cent.
Six of the top ten highest ranking brands are tech companies, with Amazon and Samsung scoring sixth and tenth spot at $54.1bn and $38.2bn respectively.
"Technology brands continue to rank as the most valuable in the world," said Forbes senior editor Kurt Badenhausen. He said that Apple's premium brand now produces an average selling price of nearly $700 for its iPhones. That helps the company to generate more than 80 per cent of the whole industry's smartphone profits.
Forbes' ranking is based on analysis of more than 200 global brands, taking into account three years of earnings and looking at the role that each brand plays in its respective industry.
Earlier this month, Apple became the first US company ever to top the $800bn market capitalisation threshold, just over two years after it surpassed the $700bn mark.
The company's shares have already gained more than 33 per cent this year and almost 50 per cent since the US presidential election in November, chiefly boosted by Donald Trump's pledges to cut taxes and roll back regulation.
Apple has total cash reserves of about $250bn, the vast majority of which is stashed offshore. A tax holiday, as the US President has indicated, would let the tech giant repatriate that cash without being slammed with a massive levy.
According to Reuters, the company represents about 4 per cent of the $21.7 trillion that makes up the entire S&P 500 benchmark stock index.
Business news: In pictures

Show all 13
In early May, Apple posted a surprise decline in iPhone sales during the most recent quarter, but revenues rose 1.2 per cent, helped by a higher average selling price.
In the first three months of 2017, net income was $11.03bn, or $2.10 per share, up from $10.52bn, or $1.90 per share, during the same period in 2016.
Register for free to continue reading
Registration is a free and easy way to support our truly independent journalism
By registering, you will also enjoy limited access to Premium articles, exclusive newsletters, commenting, and virtual events with our leading journalists
Already have an account? sign in
Register for free to continue reading
Registration is a free and easy way to support our truly independent journalism
By registering, you will also enjoy limited access to Premium articles, exclusive newsletters, commenting, and virtual events with our leading journalists
Already have an account? sign in
Join our new commenting forum
Join thought-provoking conversations, follow other Independent readers and see their replies