Apple iPhone sales fall but shares jump after better earnings than expected
Tim Cook said he plans to invest in augmented reality following success of Pokémon Go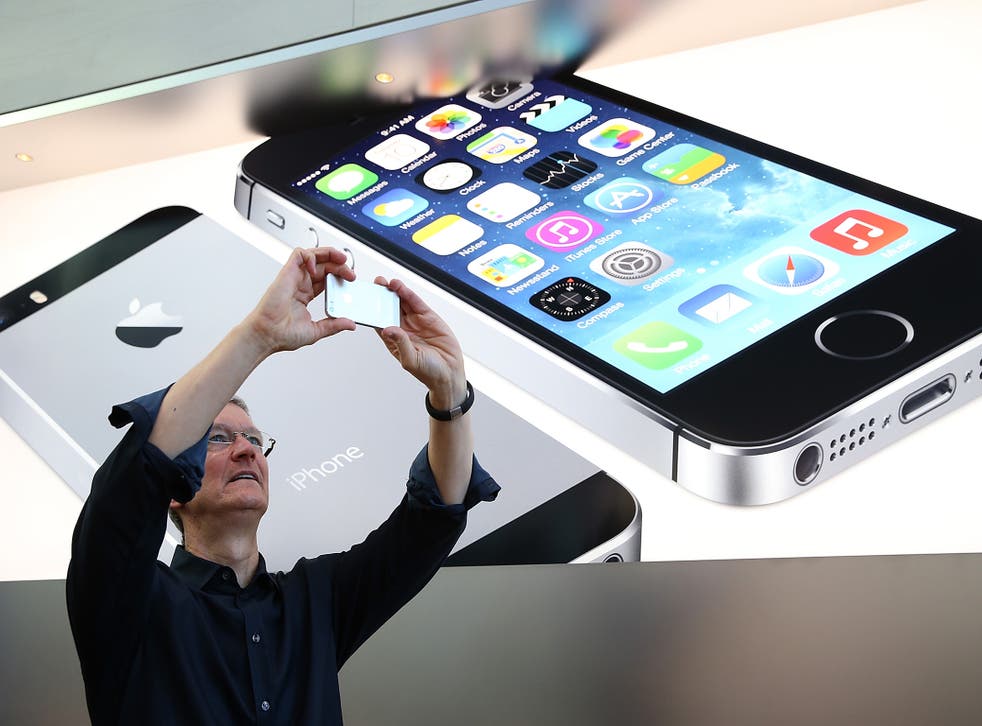 Apple, the world's most valuable publicly traded company, has managed to make the best out of a bad situation.
Shares in Apple rose 7 per cent, breaking through the $100 mark, in spite of consecutive quarters of declining revenue and falling iPhone sales. The decline followed a continuous period of uninterrupted growth since 2003 or 51 consecutive quarters of growth.
This is because the 15 per cent drop was still ahead Wall Street analysts' expectations.
Apple revenue hit $42.4 billion in the third quarter, down from $49.6 billion in the same period last year, and from $50.6 billion in the previous quarter.
The decline was blamed on falling iPhone sales, which typically make up 70 per cent of the company's overall sale.
Apple sold 40.2 million phones, slightly ahead of the 40 million expected by analysts. Still it was down on the 51.2 million sold in the previous quarter and the 47.5 million sold in the same quarter last year.
Slowing growth in China and an oversaturated market are behind the figures. Apple faces competition from brands including Samsung and Huawei.
In China, considered as Apple's growth engine, sales decreased to 33.1 per cent from 112.4 per cent in the same quarter last year.
But Tim Cook, Apple's chief executive, said he was pleased to report a third quarter results that reflect "stronger customer demand" and "business performance" than anticipated at the start of the quarter.
"We had a very successful launch of iPhone SE and we're thrilled by customers' and developers' response to software and services we previewed at WWDC [Apple's Worldwide Developers Conference] in June," Cook said.
On Tuesday call's with analysts, Cook talked about longer term opportunities including the potential he sees in Pokémon Go-style augmented reality (AR).
Asked about the global success of the game, Cook said that Apple is and will continue to invest in AR.
"We are high on AR for the long run, we think there's great things for customers and a great commercial opportunity," he said.
"The number one thing is to make sure our products work well with other developers' kind of products like Pokémon, that's why you see so many iPhones in the wild chasing Pokémon," he added.
Apple's "services" division, which includes the Apple Store, Apple Pay, iCloud and iTunes among others, generated nearly $6 billion of revenue, up nearly 19 per cent from the previous year.
The best of Pokémon Go on social media

Show all 10
Luca Maestri, Apple chief financial officer said the services revenue was a "very big bright spot for Apple".
"It's a great business because it is recurring in nature and more linked to our installed base," he said.
The company expects fourth-quarter revenues of $45.5 billion to $47.5 billion, which would break the company's recent strike of bad results.
Apple is due to launch its iPhone 7 in September.
Register for free to continue reading
Registration is a free and easy way to support our truly independent journalism
By registering, you will also enjoy limited access to Premium articles, exclusive newsletters, commenting, and virtual events with our leading journalists
Already have an account? sign in
Register for free to continue reading
Registration is a free and easy way to support our truly independent journalism
By registering, you will also enjoy limited access to Premium articles, exclusive newsletters, commenting, and virtual events with our leading journalists
Already have an account? sign in
Join our new commenting forum
Join thought-provoking conversations, follow other Independent readers and see their replies