Philip Green's Arcadia retail empire including Topshop saved from administration
Around 1,000 jobs to go as creditors vote in favour of rescue deal plans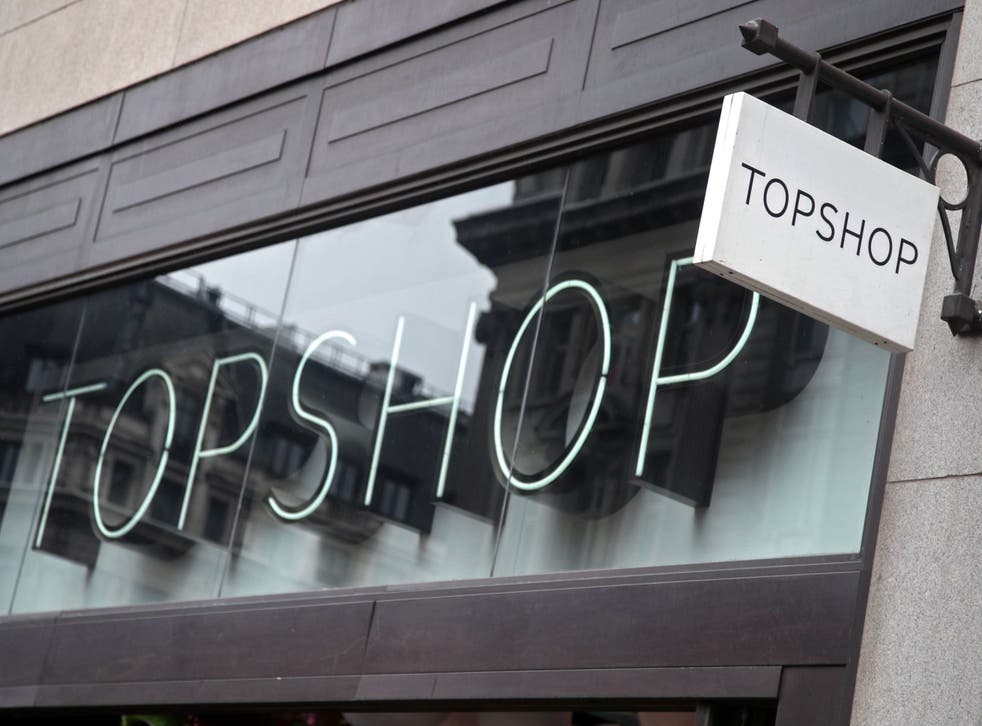 Sir Philip Green's retail empire has been saved from entering administration after landlords voted to back turnaround plans that will see rents slashed and around 50 stores close.
The group, which includes Topshop, Miss Selfridge, Burton, Dorothy Perkins and Wallis, secured enough support for seven Company Voluntary Arrangements (CVAs), safeguarding thousands of jobs.
However, around 1,000 of Arcadia's 18,000 will lose their jobs as 23 stores close with a further 25 earmarked for future closure.
Voting on the deal went down to the wire on Wednesday after Sir Philip faced a backlash from landlords. Shopping centre owner Intu, which counts Arcadia as a tenant in 35 of its stores, refused to accept rent reductions of 25 to 50 per cent.
Intu was the largest single voice at Wednesday's meeting with an average 15 per cent share of the vote across various different CVA proposals.
The worst high street shops 2019

Show all 9
Crown Estates, Aviva, British Land and Hammerson were among those who voted in favour.
Sir Philip – who has been out of the UK as allegations have mounted about sexual misconduct – was not at the meeting. His family's £100m yacht, the Lionheart, was sighted in Sanremo, Italy.
Many of Arcadia's brands still face a difficult task ahead to transform their fortunes which have been declining for a number of years.
Joanne Fearnley, partner and a commercial property expert at law firm Gordons, said: "The threat of administration has been lifted and jobs saved… for now.
"As we are seeing with other retailers who have followed the same route, time will tell whether or not this is a temporary saving. It may be that the dent to the confidence of landlords will result in them putting in place contingency plans on the prime locations in particular, so that the demise of Arcadia becomes inevitable over time."
Concerns also remain about a "massive" deficit in Arcadia's pension scheme. Labour MP Frank Field, chair of the Work and Pensions Committee, asked for a binding assurances that Sir Philip and his wife Lady Tina Green will personally promise that scheme members will get their full entitlement.
Mr Field said: "Now that, thankfully, Arcadia's life has been extended, the committee will try to ensure that the Pensions Regulator gets an effective programme in place to ensure that Arcadia staff receive in full the pensions that Sir Philip and Lady Green have promised them."
The retail magnate had initially offered Arcadia's creditors a deal that would have seen 23 of 570 stores close with another 25 earmarked to shut in future. But landlords baulked at proposed rent cuts of between 30 per cent and 70 per cent on 194 stores.
Last week, a crunch vote on the plans was postponed after it became clear that Arcadia would not get the support of 75 per cent of creditors that was needed to push the deals through.
That forced Sir Philip to table a last-minute offer of 25-50 per cent rent reductions, with the Green family paying an extra £30m towards rents over three years.
Sir Philip and his family have taken large sums of money out of Arcadia, including a £1.2bn dividend in 2005, the biggest UK corporate pay check in history at the time. Critics have said that he and his wife could have stumped up more cash for the struggling group.
Arcadia's troubles in getting its plans through could mark a turning point as landlords increasingly push back against CVAs.
A source close to one landlord said it was felt that many of Arcadia's stores were in prime locations that could be re-let if a new tenant was required.
One landlord told the Press Association that Arcadia's situation was different to that faced by large department stores like Debenhams and House of Fraser that have also put forward CVA plans.
"There was some sympathy for Debenhams," he said, "whereas here you've got a bigger pool of potential tenants. You've got more options so it's easier to vote against it.
"Not that many people are that emotional about it – there's no tears for Philip Green."
A spokesperson for The Crown Estate said: "While we have voted in favour, we have done so to secure our ability to take control where we feel that a better offer can be delivered for our destinations. This may include re-letting our spaces to new retailers who are more aligned with our ongoing commitment to creating great places for local communities."
Ian Grabiner, chief executive of Arcadia Group, said on Wednesday: "We are extremely grateful to our creditors for supporting these proposals and to Lady Green for her continued support. After many months of engaging with all our key stakeholders, taking on board their feedback, and sharing our turnaround plans, the future of Arcadia, our thousands of colleagues, and our extensive supplier base is now on a much firmer footing.
"From today, with the right structure in place to reduce our cost base and create a stable financial platform for the group, we can execute our business turnaround plan to drive growth through our digital and wholesale channels, while ensuring our store portfolio remains at the heart of our customer offer.
"I am confident about the future of Arcadia and our ability to provide our customers with the very best multichannel experience, deliver the fashion trends that they demand, and ultimately inspire a renewed loyalty to our brands that will support the long-term growth of our business.
"Finally, I would like to thank all of our team and advisors for their support throughout the CVA process. It has been incredibly challenging for all concerned but I believe this is the right outcome for all our creditors."
Join our new commenting forum
Join thought-provoking conversations, follow other Independent readers and see their replies