Arriva may face SFO fraud inquiry over NHS deal
Mark Leftly
Associate business editor
Sunday 08 November 2015 20:32 Comments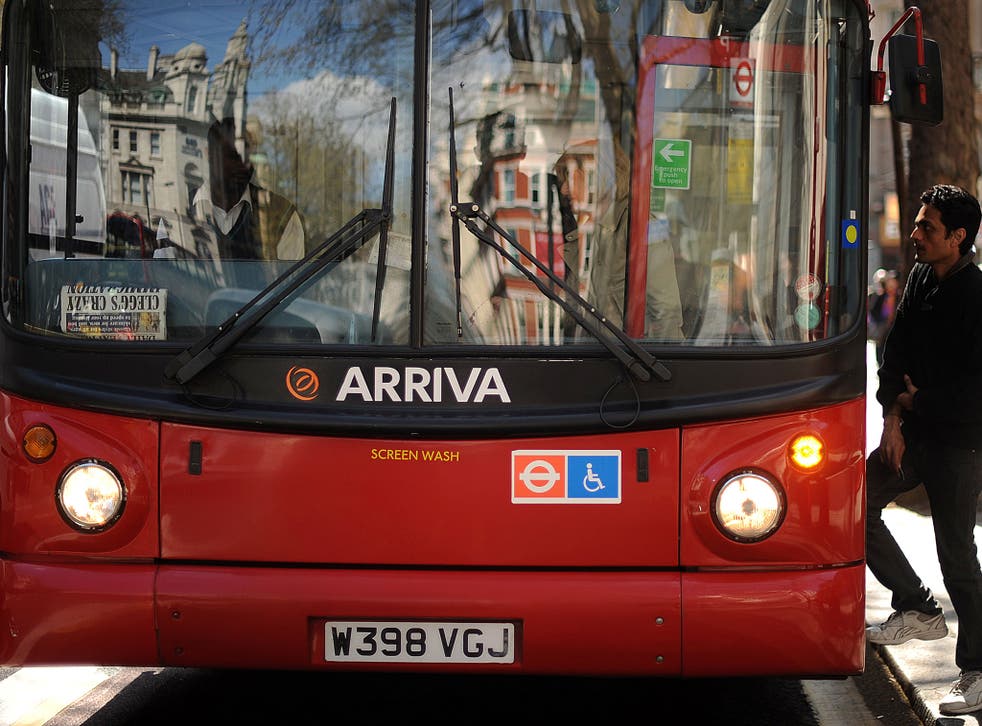 Ministers have hinted that the transport giant Arriva could be subjected to a Serious Fraud Office inquiry after it inflated figures on an NHS contract.
In September, Arriva self-reported that figures were wrong on a deal to provide non-emergency patient transport in Greater Manchester. This earned the group £1.5m extra in incentive fees for good performance – despite hundreds of complaints about its work last year.
The money has been handed back to the area's 12 clinical commissioning groups.
Arriva's Transport Solutions division beat the North West ambulance service to the current contract, stoking fears that the NHS is gradually being privatised.
Angela Rayner, a Labour whip who represents Ashton-under-Lyne in Greater Manchester, raised the issue in Parliament last week, asking Chris Grayling, the Leader of the House of Commons, to allot time for a debate. He said she would be able to ask Jeremy Hunt, the Health Secretary, about the scandal during questions tomorrow.
Mr Grayling also referred to his time as Justice Secretary, when the contractors G4S and Serco were found to have claimed to have electronically tagged non-existent prisoners as part of an outsourcing contract. The groups had to repay nearly £170m between them, and the crisis saw Serco's share price collapse to the extent that it was relegated from the FTSE 100 list of blue-chip companies.
He said: "As the Honourable Lady [Ms Rayner] will know, I take allegations of corporate fraud against the Government enormously seriously. When I was Justice Secretary I referred two of our major providers to the Serious Fraud Office, and I secured from them compensation of many tens of millions of pounds for events that were well recorded at the time.
"I will ensure that the Health Secretary is aware of her concerns. He will be taking questions in the House on Tuesday week, and I will try to ensure that he is able to answer her question if she puts it to him directly."
NHS Protect, the Health department's crime investigation service, is already looking into the matter.
Arriva has described the scandal as "not just disappointing but unacceptable". It said: "Steps we have taken include new interim management, increased staff numbers to increase ambulance hours on the road, better use of taxis and third-party providers, focused management of planning and scheduling of journeys in the control room, as well as daily monitoring of performance levels."
Ms Rayner said: "Ministers have themselves raised the issue of corporate fraud in response to my questioning and I will be demanding that the Health Secretary asks for a full police investigation into the Arriva ambulance contract, which may well be a matter for the Serious Fraud Office.
"Jeremy Hunt cannot brush this under the carpet with an internal investigation. He must call in the police. Public money has been wasted and was wrongly paid out to a private company. Criminal offences may have been committed."
A spokeswoman for Arriva Transport Solutions said: "We recognise that incorrect reporting of performance is not just disappointing but unacceptable and have therefore withdrawn from the tender process for the new contract. We will be happy to co-operate with any organisation or body that wants to investigate this further."
Register for free to continue reading
Registration is a free and easy way to support our truly independent journalism
By registering, you will also enjoy limited access to Premium articles, exclusive newsletters, commenting, and virtual events with our leading journalists
Already have an account? sign in
Join our new commenting forum
Join thought-provoking conversations, follow other Independent readers and see their replies