Asda offers 135,000 staff pay rise in exchange for 'flexible' contracts
The supermarket  will pay those workers who sign the new contract £8.50 an hour from October this year, above the current wage of £7.44 and £1 more than the £7.50 National Living Wage
Zlata Rodionova
Monday 13 March 2017 18:21 Comments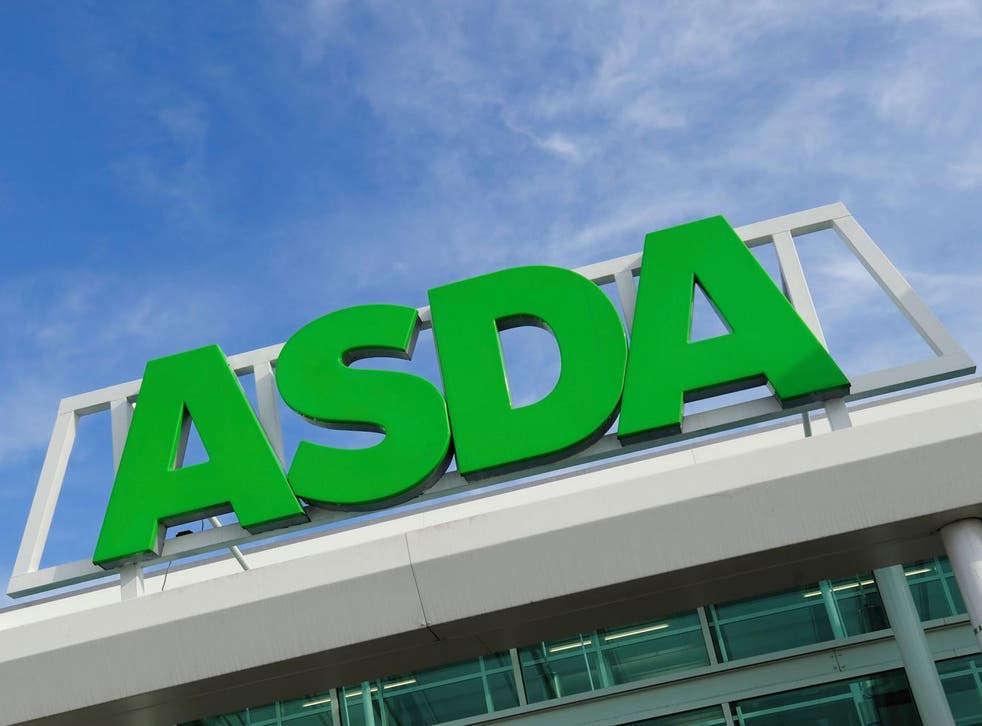 Asda has offered a pay rise to its 135,000 employees if they sign a new "flexible "contract which will introduce a requirement to be available to work during bank holidays and not to be paid for breaks.
The supermarket group will pay those workers who sign the new contract £8.50 an hour from October this year, above the current wage of £7.44 and £1 more than the £7.50 National Living Wage rate due to come into force in April.
The contract is voluntary, said Asda, which is owned by US retail giant Walmart, predicting, however, that 95 per cent of current employees will be better off if they move to the new deal.
If they chose not to, their base rate will move up to the minimum national rate of £7.50 an hour in April and they will retain their existing contract.
In Monday's release, Asda also maintained its on-going commitment not to use zero-hour contracts, under which the employer is not obliged to provide a minimum number of hours of work.
However, the new agreement also means that employees must work on bank holidays if the store requires them or chose to take days out of their 28 days of annual leave.
Staff who opt into the new contracts will also move to unpaid breaks, Asda said, and employees working night shifts will be paid extra for anti-social hours between midnight and 5am.
That's a reduction from the current window of 10pm until 6am, but the extra pay or premium rate for those times will rise from £2.04 to £2.54 an hour.
"Our current employment contracts have evolved over decades. They mean we have different colleagues on different terms and they don't give our colleagues the level of flexibility our customers need to meet their changing needs," Hayley Tatum, Asda's senior vice president of people, said.
"This new contract will also mean that colleagues can gain a broader level of experience across their store, which will in turn give them better opportunities to progress and develop their career in retail," she added.
The new contracts have also been approved by the GMB union.
The 13 highest-paying jobs with less than 40 hours per week

Show all 13
"These new flexible contracts will help to ensure job security, ensure those accepting them are on the same terms and - best of all – ensure that people will earn more money as a result. The new contract offer involves quite a few changes, but as it's voluntary, this allows colleagues to choose whatever suits their circumstances best," Tim Roache, GMB's General Secretary, said.
Michael Hibbs, employment law partner at Shakespeare Martineau, said: "It is likely that this type of flexible contract will not suit everyone, but, the voluntary nature of the arrangement at this stage will give employees the option."
"However, whether Asda will put some gentle pressure on employees is of course not clear at this stage."
Register for free to continue reading
Registration is a free and easy way to support our truly independent journalism
By registering, you will also enjoy limited access to Premium articles, exclusive newsletters, commenting, and virtual events with our leading journalists
Already have an account? sign in
Join our new commenting forum
Join thought-provoking conversations, follow other Independent readers and see their replies