ATM fee cuts by LINK will hurt rural areas the most, warns consumer group
Over 200 communities in Britain have poor ATM provision or no cash machines at all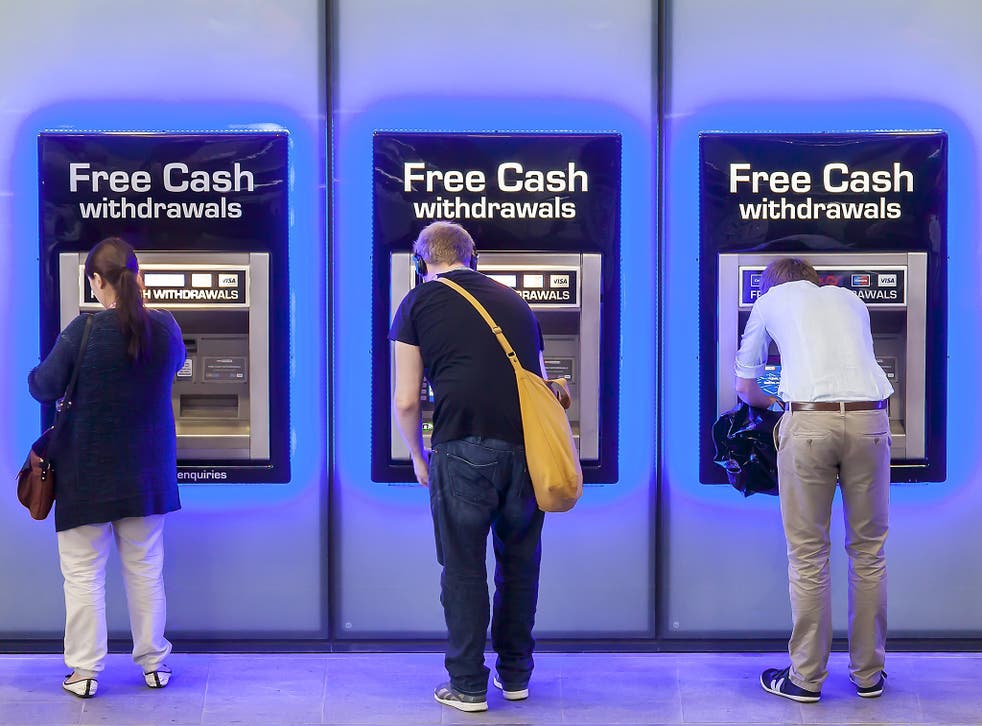 Rural communities across the UK, which are already reeling from local bank branch closures, could find themselves with even more restricted access to cash machines if new proposals go ahead to reduce ATM charges, according to consumer group Which?.
LINK – the UK's largest cash machine network – wants to lower the fees it charges to banks and building societies to use its machines by 20 per cent over the next four years from 25p to 20p.
However, experts have warned that the move could lead to mass closures of free-to-use ATM machines across Britain if they become unprofitable for banks to run.
Which? analysed LINK data on 70,000 cash machines across the UK and found that over 200 communities in Britain have poor ATM provision or no cash machines at all.
The study revealed that 123 postcode districts, with a combined population of 111,000, do not contain have a single ATM.
A further 116 postcode districts have just one ATM, of which 37 of those charge a fee.
The most populated area without with poor access to ATMs is the PE32 postcode district in Norfolk, with more than 15,000 people, according to Which?.
Other badly affected postcodes are TA7 in Somerset, TN27 in Kent and NR16 in Norfolk.
"Reducing the free-to-use ATM network would hit consumers who rely on access to cash machines hard," said Which? money expert Gareth Shaw.
"These proposals could place a strain on communities across the UK that are already struggling to access the cash they need following mass bank closures. The financial regulator must intervene to avoid this situation getting worse," he added.
LINK has said it will encourage operators to keep free machines and to protect free-to-use ATMs that are more than a kilometre from the next nearest free cash machine.
"The UK has one of the largest free-to-use ATM networks anywhere in the world, and the number of free ATMs is at an all-time high and rising," said LINK chief executive John Howells.
"We welcome the research produced by Which? and will review all of the areas that it has identified and take action if there is inadequate free ATM provision," he added.
Mike Cherry, national chairman of the Federation of Small Businesses, said the research highlights how the UK's cash machine network is failing small businesses in rural areas and tourist hotspots where cash flow is vital to local growth.
"If funding for cashpoint providers is cut, things could rapidly go from bad to worse," he said.
"As is so often the case, it will be rural small businesses that are hit hardest by inadequate investment," he added.
Register for free to continue reading
Registration is a free and easy way to support our truly independent journalism
By registering, you will also enjoy limited access to Premium articles, exclusive newsletters, commenting, and virtual events with our leading journalists
Already have an account? sign in
Register for free to continue reading
Registration is a free and easy way to support our truly independent journalism
By registering, you will also enjoy limited access to Premium articles, exclusive newsletters, commenting, and virtual events with our leading journalists
Already have an account? sign in
Join our new commenting forum
Join thought-provoking conversations, follow other Independent readers and see their replies