Australia Reserve Bank cuts interest rates to record low 1.5%
The central bank is trying to navigate the end of a once-in-a-century mining boom by relying on services such as tourism and education to pick up some slack via low rates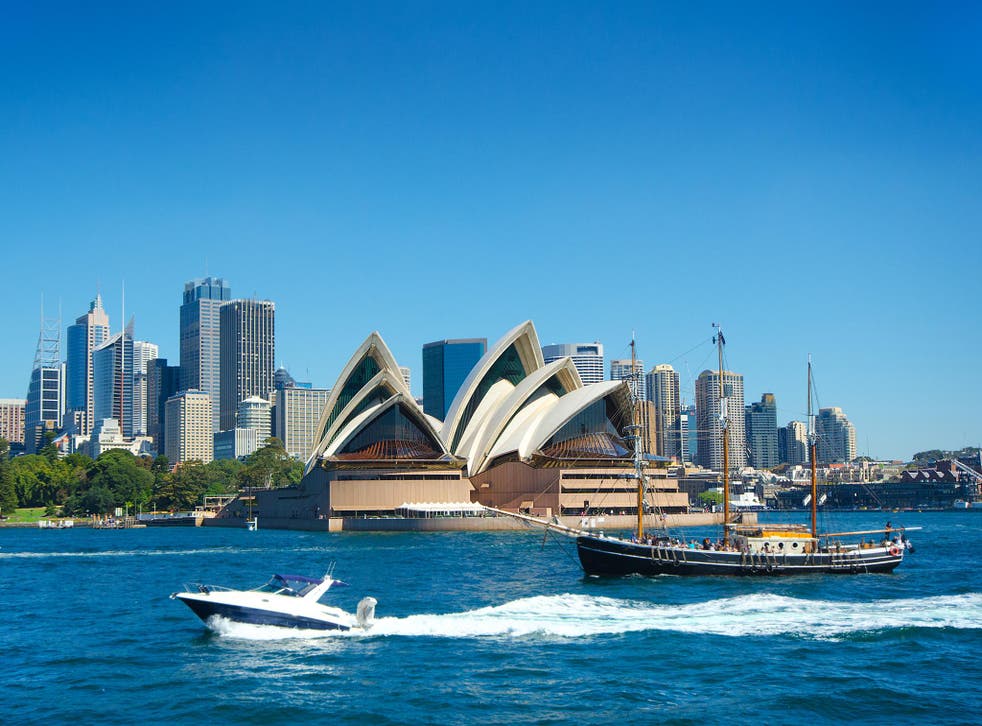 Australia's central bank cut interest rates to a fresh record low as it moves to counter deflation and support a labour market hampered by high levels of part-time work and unemployment.
Glenn Stevens, governor of the Reserve Bank of Australia said his board lowered the cash rate by 25 basis points to 1.5 per cent today, as expected, saying "inflation remains quite low".
"Given very subdued growth in labour costs and low-cost pressures elsewhere in the world, this is expected to remain the case for some time," the RBA said.
"Labour market indicators continue to be somewhat mixed, but are consistent with a modest pace of expansion in employment in the near term," Mr Stevens said in a statement.
"The board judged that prospects for sustainable growth in the economy, with inflation returning to target over time, would be improved by easing monetary policy."
The central bank is trying to navigate the end of a once-in-a-century mining boom by relying on services such as tourism and education to pick up some slack via low rates and a currency that has weakened from its 2013 peak.
But while Australia's economy has grown faster than the central bank predicted, core inflation and wage growth are both at record lows and the Aussie dollar has rebounded about 10 per cent from its mid-January trough.
Watching, Waiting
"The next question the RBA needs to think about is how protracted the period of low inflation is going to be," said Sally Auld, head of fixed-income and currency strategy for Australia at JPMorgan.
"They didn't give much away on forward guidance, but that's not unexpected in the sense that these guys aren't really pre-committing, they're just waiting to see what the data tells them."
Ms Auld predicts rates will be on hold for the rest of this year and that the RBA will resume cutting in the first half of 2017.
The currency edged lower after Tuesday's decision, buying 75.29 US cents at 3:23 pm in Sydney from 75.38 cents before the announcement.
The yield on the three-year government bond dropped as much as 10 basis points to a record 1.36 per cent.
The driver of the Australian dollar's recent strength has been the Federal Reserve's hesitancy to tighten US policy since December while Europe and Japan have moved to negative rates and extended bond-buying programs.
The global growth picture is further clouded by uncertainty over the impact of Britain voting to quit the European Union.
"Several advanced economies have recorded improved conditions over the past year, but conditions have become more difficult for a number of emerging market economies," Stevens said.
"Actions by Chinese policy makers are supporting the near-term growth outlook, but the underlying pace of China's growth appears to be moderating."
China is Australia's biggest trading partner and was the main source of demand for the resource bonanza Down Under.
In Australia, the central bank may have to go it alone if further stimulus is required in the economy. The government has made it clear its priority is reining in a budget deficit to protect the country's AAA credit rating, meaning there's unlikely to be additional spending to promote growth.
Last Resort
"Central banks everywhere would like extra stimulus to come from lower currencies and more infrastructure spending," said Michael Blythe, chief economist at Commonwealth Bank of Australia.
"Both are beyond the ability of the RBA to deliver – they remain the policy maker of last resort."
There may be more clouds on the horizon. Data last week showed mortgage growth slowed to a two-year low and lending to businesses and consumers fell 0.2 per cent in June, the weakest result since late 2012.
Housing and construction had been booming from record-low rates, while the RBA looks to business lending as a guide on whether moribund investment outside the mining industry might be set to pick up.
"In Australia, recent data suggest that overall growth is continuing at a moderate pace, despite a very large decline in business investment," Mr Stevens said. "Other areas of domestic demand, as well as exports, have been expanding at a pace at or above trend."
Jobs Concern
In minutes of last month's board meeting, the RBA also signaled concern about the labour market.
Business news: In pictures

Show all 13
It noted that jobs growth had been driven by part-time roles in 2016, while full-time employment had retraced some earlier strong gains. But the unemployment rate had not fallen to the same extent as unemployment for about the last year.
The central bank will release its quarterly update of economic growth and inflation forecasts on Friday. The previous report was in May, when the RBA last cut interest rates.
"We expect the forecasts to show inflation running below the RBA's 2 to 3 per cent target band out to mid-2018 and remaining near the bottom of the band thereafter," Blythe said. "Such an extended period of very low inflation leaves us inclined to think that the risks still lie with lower rates after August." He predicts another cut in November.
© Bloomberg
Register for free to continue reading
Registration is a free and easy way to support our truly independent journalism
By registering, you will also enjoy limited access to Premium articles, exclusive newsletters, commenting, and virtual events with our leading journalists
Already have an account? sign in
Register for free to continue reading
Registration is a free and easy way to support our truly independent journalism
By registering, you will also enjoy limited access to Premium articles, exclusive newsletters, commenting, and virtual events with our leading journalists
Already have an account? sign in
Join our new commenting forum
Join thought-provoking conversations, follow other Independent readers and see their replies