B&Q 'memo' tells staff to read Fifty Shades of Grey to prepare for surge in bondage prop sales
B&Q claims the message was only intended for their 20,000 staff members
Lamiat Sabin
Monday 09 February 2015 14:30 Comments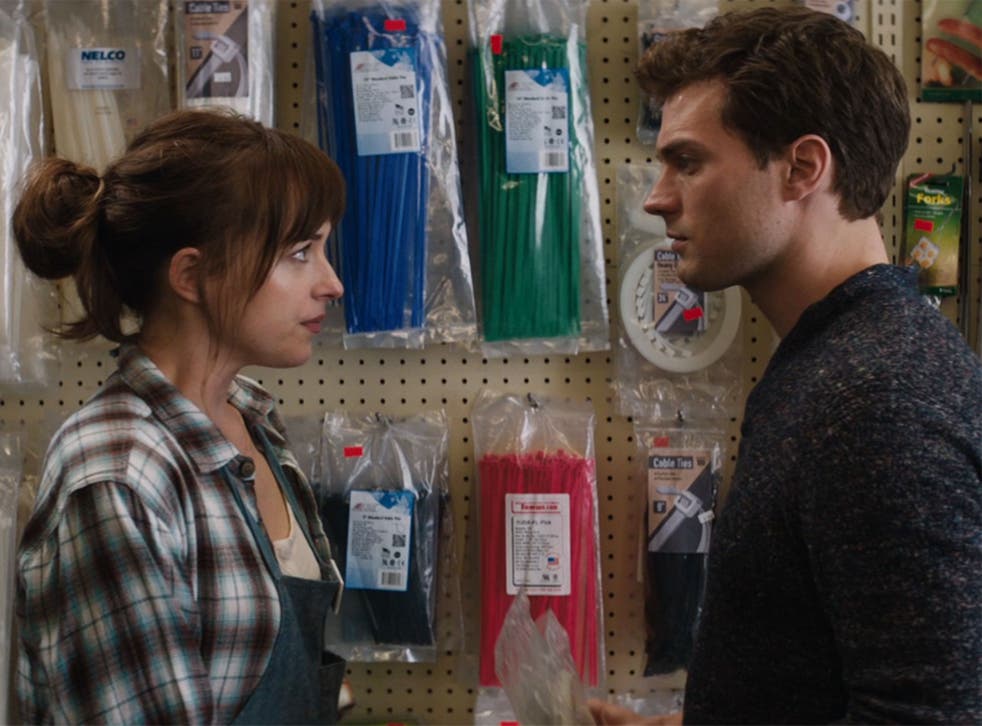 B&Q staff will be provided with copies of erotic novel Fifty Shades of Grey to prepare for an increased demand for ropes and duct tape after the film's release, an internal "memo" says.
The note, which is reported to have been posted on the DIY company's internal internet portal, says that staff should expect an increase in the number of queries relating to "rope, cable ties and masking or duck tape", according to the Telegraph.
Fifty Shades of Grey film stills

Show all 24
The film, starring Jamie Dornan and Dakota Johnson, is based on the book trilogy by E.L. James and will be released on Valentine's Day. It follows the relationship between graduate Anastasia Steele and successful businessman Christian Grey, who introduces her to the world of S&M and role play.
One scene involves the couple going to a hardware shop to buy ropes and ties.
The company says they expect a higher number of customers who would be inspired by watching the film to do the exact same thing.
Staff should also be prepared to handle "potentially sensitive customer enquiries" and to not let stock of the items run low, according to the memo – which could well be deemed a well-timed publicity stunt ahead of the cinema release.
A spokesperson for the company confirmed the existence of the email, saying: "B&Q remains committed to serving our customers in all their DIY needs and we strive to prepare our staff for any enquiry. Customer satisfaction is always our number one priority."
The message, which was apparently only meant to be read by 20,000 employees, encourages staff to read the book to familiarise themselves with its content after a surge in interest in "certain products" following the release of the book in 2012, according to the Telegraph.
More than 100 million copies of the trilogy have been sold.
Register for free to continue reading
Registration is a free and easy way to support our truly independent journalism
By registering, you will also enjoy limited access to Premium articles, exclusive newsletters, commenting, and virtual events with our leading journalists
Already have an account? sign in
Join our new commenting forum
Join thought-provoking conversations, follow other Independent readers and see their replies