Bags of money: Retail success story Cath Kidston primed for £250m market flotation
Founder could net £50m from the sale announced on her 55th birthday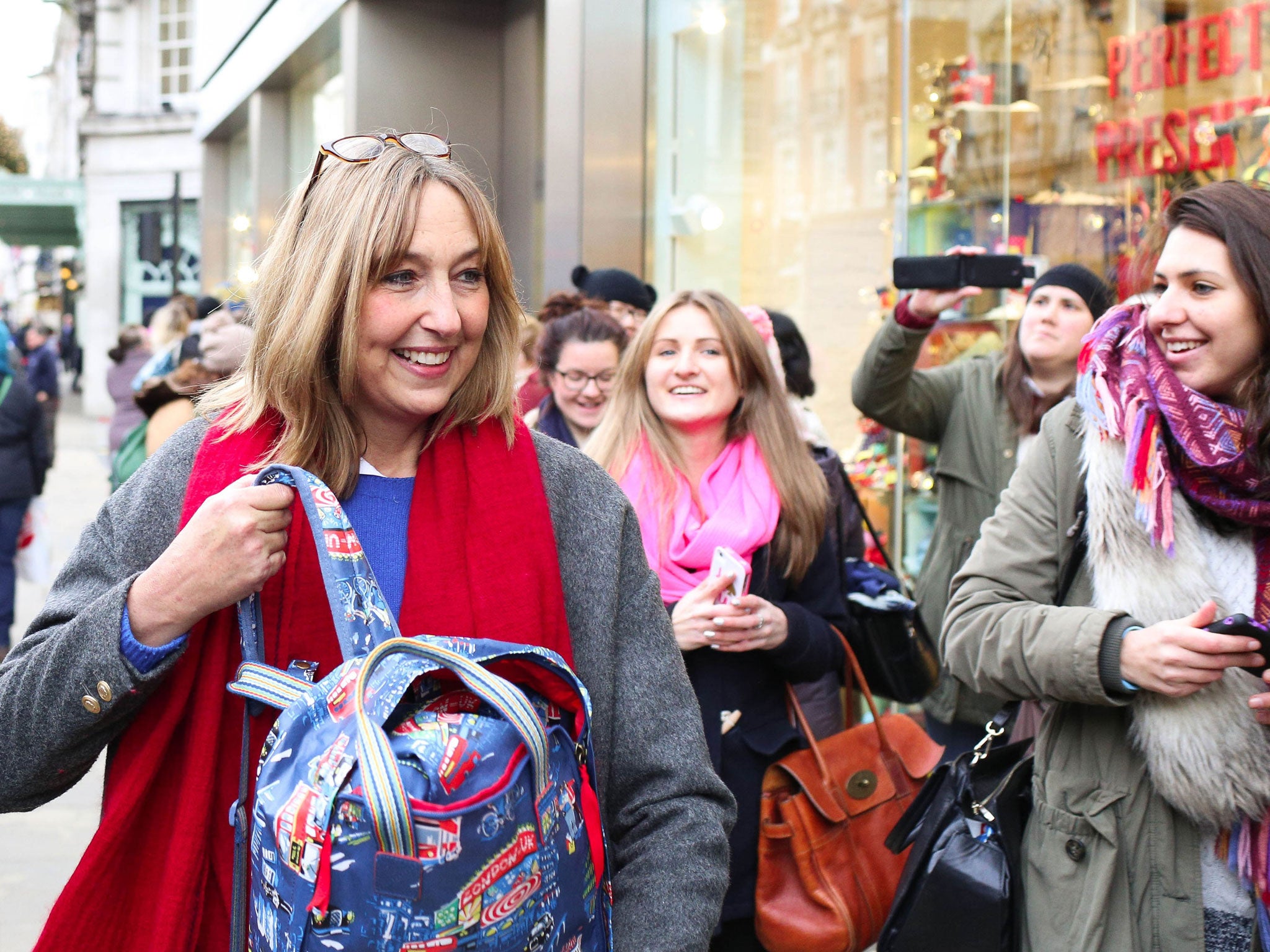 Her devotees swear by their floral print bags. Critics deride her expanding empire as the victory of twee.
But Cath Kidston is now being primed for a £250m sale after the homeware store founded in Holland Park became one of British retail's biggest success stories.
A day after Cath Kidston opened its largest-ever shop on Piccadilly, its private equity firm owner, TA Associates, drafted in investment bank UBS, to explore options for the womenswear retailer.
Kidston, who opened her first store in 1994 selling hand-embroidered tea-towels and renovated furniture, is expected to stay on as Creative Director, if the company is put on the market next year.
She could net £50m from the sale, which was announced on her 55th birthday and is expected to attract private equity firms and sovereign wealth funds.
It marks the next stage in global domination for Kidston's nostalgic floral print designs, seized upon by "yummy mummies", which are now sold through nearly 200 shops across the UK, Europe and Asia, including a store opened in Shanghai last month.
In the UK and Europe, Kidston stores sell four £50 Day bags every five minutes, six mugs every two minutes and an ironing board cover every seven minutes. The company's annual turnover for 2013 topped £100 million for the first time.
Pursuing an "affordable yet aspirational" philosophy for the brand, Kidston admits that her quaint designs evoke a "marmite reaction", once saying: "People either love it and want a little bit of it very much, or want to stab us."
At her family home in Chiswick, she watches Newsnight or Strictly Come Dancing while embroidering blankets for friends and she describes the money she has made as "a phenomenon but a sideline".
The announcement followed a marketing blitz for the launch of the new department store next to Fortnum & Mason, which will sell 20,000 product lines displaying Kidston's distinctive patterns.
Mrs Kidston, who grew up in Hampshire and worked as an interior decorator for Nicky Haslam before opening her first shop, kept queuing customers warm with tea and croissants.
The three-storey Piccadilly store offers new lines including the Cath Kidston bespoke furniture upholstery service and an exclusive "hand-drawn Piccadilly Print" range.
Shoppers queued for three hours to take advantage of opening day offers with the first 180 customers at the 180 Piccadilly outlet awarded gift vouchers of up to £180. A fleet of taxis decorated in Kidston's "modern vintage" prints burst out of a giant Christmas present at the launch.
Mrs Kidston sold a 60 per cent stake in the business to TA Associates in 2010 for an estimated £100 million. A stock market flotation has not been ruled out.
A statement from the company read: "Cath Kidston is growing rapidly and has exciting plans to capitalise on the international appeal of its brand. In these circumstances it is prudent that the company and its owners should carefully assess the options available to take the company through the next stage in its evolution and UBS has been appointed to help."
Cath Kidston: In numbers
£50 Price of bestselling item, a red-spotted day bag
£105m Total 12-month sales to March 2013
53% Rise in foreign sales in last annual figures
21% Increase in UK sales in recent yearly data
Join our commenting forum
Join thought-provoking conversations, follow other Independent readers and see their replies