Bangladesh clothing industry hit by terror attack fears as fashion brands pull staff out
The terror attack killed twenty, many of whom worked in Bangladesh's garment industry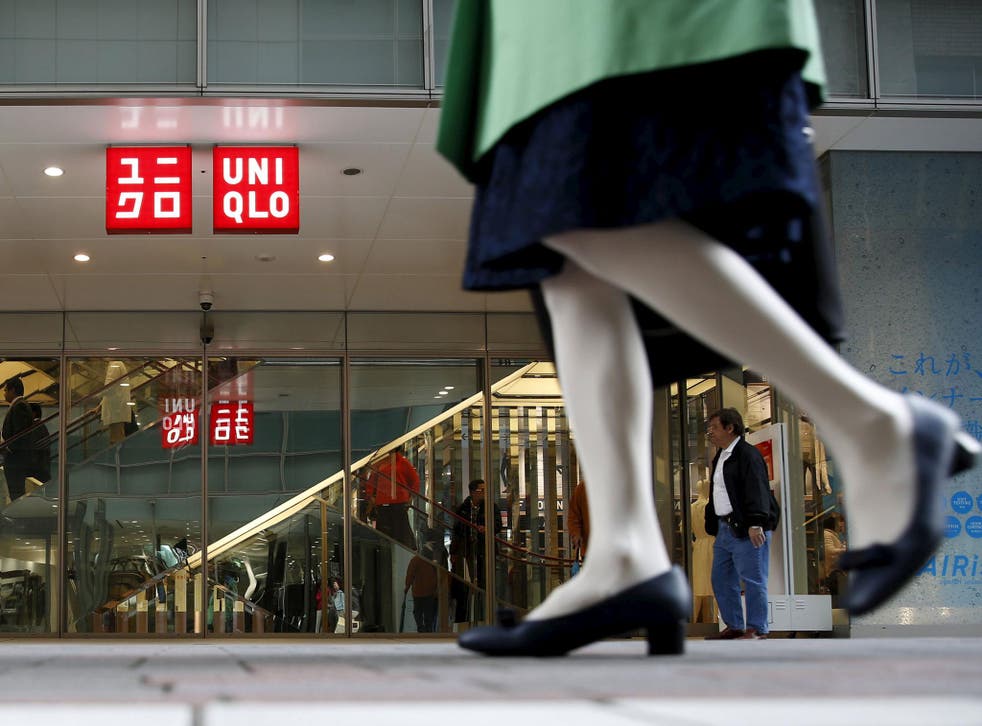 Foreign companies are pulling staff from Bangladesh after a deadly Islamist attack on Friday killed 20 people. The attack claimed the lives of nine Italians, seven Japanese, an American, an Indian and several Bangladeshi nationals.
Uniqlo owner, Fast Retailing, has suspended all but critical level travel to Bangladesh and has told staff to stay indoors.
Other fashion brands, many of which have suppliers in Bangladesh, are considering their position.
There has been an increase in Islamist extremism in the country in recent times with 50 terrorist-related deaths in the last three years.
The latest attack has been considered economically significant as the target, The Holey Artisan Bakery restaurant, is largely frequented by wealthy foreign nationals, many of whom work in the garment industry, sparking fears of an exodus. Previous attacks have been directed towards Bangladeshi nationals.
"Bangladesh has never seen such a horrific incident," said Mohammad Siddiqur Rahman, president of the Bangladesh Garment Manufacturers and Exporters Association.
Government Concern
Bangladesh's government is concerned about the threat that the deteriorating security situation poses to the nation's garment industry, which is worth $26 billion (£19.2 billion) to one of the world's most impoverished nations. Clothing represents 80 per cent of Bangladesh's exports and employs 4 million people.
"There will obviously be an impact," said Faruque Hassan, senior vice president of the Bangladesh Garment Manufacturers and Exporters Association. "But we are dependent on these brands, and we must overcome this situation."
Bangladeshi security forces have been cracking down hard on suspected Islamist extremists. Last month security forces 14,000 suspects and urged civilians to be vigilant.
In pictures: Bangladesh attacks

Show all 10
Shovon Islam, the head of Sparrow Group, which supplies top brands like Marks and Spencer and Gap said, speaking to the Guardian, "obviously this is generating a lot of concern with all the brands my company works with.
"This time the intensity of the threat is much higher and we will definitely see companies altering their plans," Islam said.
Firms 'monitoring the situation'
Several UK firms have said they do not yet have plans to change operations in the country though they are keeping the situation under review.
A spokesperson for Marks and Spencer, which has an office and sources from approximately 60 factories in the country said, "we are monitoring the situation closely and, as always in situations like these, the safety of our employees is paramount."
John Lewis said in a statement, "We only have a very small number of factories in Bangladesh and we work with specialists on the ground organisations to manage our supply chain," adding that there were currently no plans to change these operations.
Swedish clothing giant H&M also said in a statement that it did not yet have any plans to move operations.
The UK Foreign Office has updated its guidance and advises travellers to remain vigilant and avoid visiting areas where foreign nationals are known to congregate.
An insider at Arcadia, owner of Topshop said that most UK fashion companies do not send their UK employees directly to Bangladesh but to manage manufacturing operations from neighbouring countries, primarily India. However, they still have a duty of care for any employees within the country.
The Accord on Fire and Building Safety in Bangladesh, a group of mostly European retailers, said it would review security measures for its staff in Bangladesh.
The attack represents a blow for the industry which had been bouncing back strongly from a major tragedy three years ago, when the Rana Plaza factory building collapsed, killing more than 1,100 people.
The disaster prompted many factory closures and the loss of exports and jobs. Between October and January, its exports surged 14 per cent from a year earlier.
The construction and hospitality industries have also been affected, with Japanese construction companies Obayashi Corp and Shimizu Corp advising staff to stay indoors.
At least two five-star hotels in Dhaka, which cater primarily to business clients, said they had seen a spike in cancellations since Friday's attack.
Additional reporting from Reuters
Register for free to continue reading
Registration is a free and easy way to support our truly independent journalism
By registering, you will also enjoy limited access to Premium articles, exclusive newsletters, commenting, and virtual events with our leading journalists
Already have an account? sign in
Register for free to continue reading
Registration is a free and easy way to support our truly independent journalism
By registering, you will also enjoy limited access to Premium articles, exclusive newsletters, commenting, and virtual events with our leading journalists
Already have an account? sign in
Join our new commenting forum
Join thought-provoking conversations, follow other Independent readers and see their replies