Lost or stolen bank cards: What to do if your card goes missing and how to see if it's been used
Nightmare scenario happens to everyone and can be easily remedied
Joe Sommerlad
Monday 25 June 2018 19:39 Comments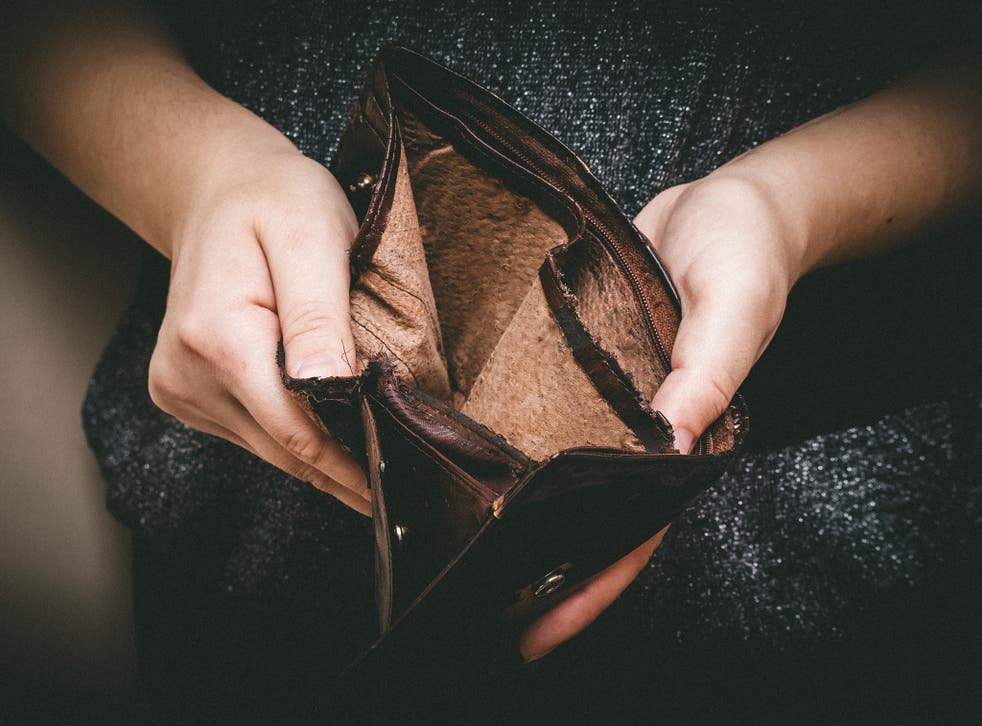 Realising your bank cards or wallet are missing is a nightmare that can happen to anyone at any time.
Not only is it an unsettling feeling, you are also left facing short-term inconvenience and the prospect of death by admin as you hurry to replace essential items suddenly missing.
If you've misplaced your whole bag or had it stolen, the situation can be even worse, as you might have lost further possessions like house keys or your phone in addition.
But don't panic. Here's what you need to do if this disconcerting but all-too-common occurrence happens to you.
Firstly, call your bank and cancel your debit card immediately – an operator will confirm your identity, block any outgoing withdrawals and arrange for a replacement to be sent by post.
You can find the emergency numbers of the UK's high street banks below:
Barclays 0800 400 100
Halifax 0345  944 4555
HSBC 0345 600 7010
Lloyds 0345 606 2172
NatWest 01268 508018
Nationwide 0800 055 6611
Royal Bank of Scotland 0370 600 0459
Santander 0800 9 123 123
Next, do the same with your credit card providers.
Alternatively, if you have a card protection policy, call your provider and they will arrange the cancellations on your behalf.
If you've lost your phone as well, borrow a friend's or use a landline to make the above calls, then contact your network to have it blocked. This will ensure you are not charged for any calls made on your device without your consent.
Once your cards are secure, call the police and report your possessions stolen. While the police might not succeed in recovering your wallet or bag, it is always worth a try and they will give you a crime reference number, which you will need to pass on to your insurers when you come to make a claim.
In the coming weeks, it is recommended that you keep an eye on your bank account online and report any unauthorised transactions you see taking place.
Your bank will meanwhile carry out a fraud investigation and refund the money you have lost (unless they have reason to suspect they can prove a conspiracy to commit fraud on your part).
To ensure you are well prepared in the event that this worst case scenario takes place, there are a number of preventative measures you can take to minimise the inconvenience:
Limit the number of cards you carry, leaving inessential membership cards at home rather than carrying them around with you as a matter of course. Only carry a single form of ID with you and never attach your keys to a wallet or purse.
Keep your card numbers and the emergency contact number for your bank to hand in a safe place at home. Some advise storing this information in your phone but never save passwords or PIN numbers in this way in case you lose your device in the same incident.
Keep photocopies of your passport and driving licence at home as the information these contain will make it easier for you when it comes to applying for replacements.
Make sure your insurance policy covers personal possessions - otherwise gadgets or other items might not be covered.
Keep a supply of emergency cash at home.
Keep an old mobile in reserve with pay-as-you go SIM card as it can take time to replace a contract phone.
You can also apply for protective registration with the UK Fraud Prevention Service, which costs £20 a year but assures lenders will be informed that you may be at risk of identity fraud in the event of theft.
Register for free to continue reading
Registration is a free and easy way to support our truly independent journalism
By registering, you will also enjoy limited access to Premium articles, exclusive newsletters, commenting, and virtual events with our leading journalists
Already have an account? sign in
Join our new commenting forum
Join thought-provoking conversations, follow other Independent readers and see their replies