The Independent's journalism is supported by our readers. When you purchase through links on our site, we may earn commission.
New Jane Austen £10 note with tactile features hailed as 'fantastic' for blind and visually impaired people
The new Jane Austen £10 note will include tactile features to help blind and partially sighted people better identify their money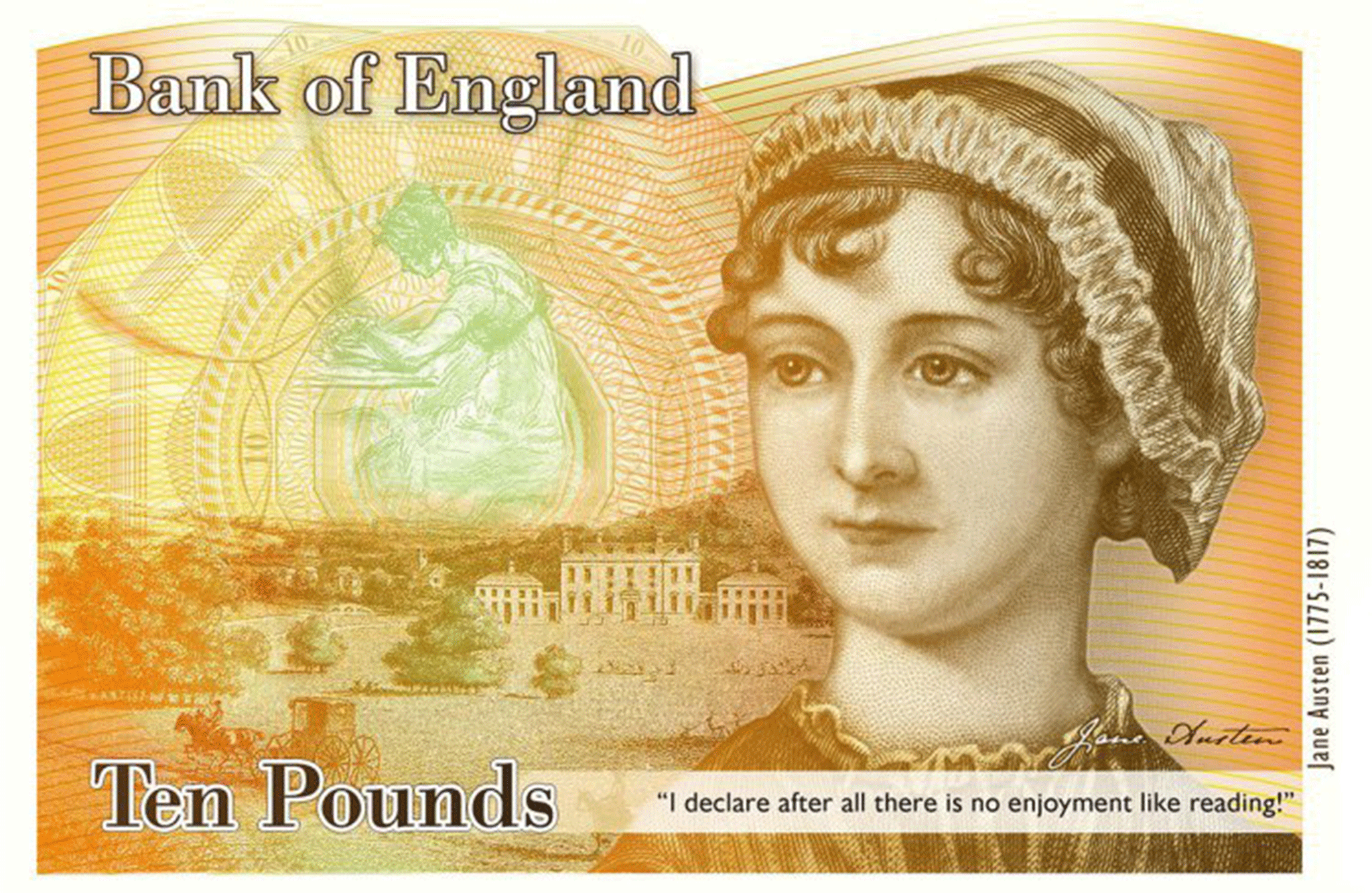 The Bank of England unveiled a new plastic £10 note on Tuesday, and it has been hailed as a "fantastic" for the blind and visually impaired.
The £10 note includes tactile raised dots, similar to braille characters, on the left hand side of the note and fine raised lines on the right.
Ian Morris, who volunteers for the charity Guide Dogs, and is blind, tested the new plastic £10 note at its unveiling on Tuesday.
"It's a fantastic invention; absolutely superb," Mr Morris, who works as a supply chain manager, told The Independent.
"The difference is night and day between the old paper notes and the new plastic ones. From a blind person perspective, you couldn't really tell the difference between an old £10 and a £20.
"You had more chance with the five. Now with the new plastic five, that feels completely different, and with this new £10 with the tactile features, effectively that's 5 ten and twenty, with completely different textures. It's a massive leap forward."
The Bank of England says it plans to introduce the new tactile features on the new £20 note, which is due for release in 2020.
"What it means is you've got a very easy way to arrange your notes in your wallet to make sure you know where you are, Mr Morris said.
"Day to-day it has made things much easier. Most of the time it's not been a problem; you've got people about to help, but from my perspective, I'm always much happier to organise my own life rather than let others do it."
Jane Austen, who features on the new £10 will be the only woman, apart from the Queen, to appear on a current UK banknote when the updated tenner enters circulation in September. A £5 note featuring prison reformer Elizabeth Fry ceased being legal tender on 5 May.
The note is the second to be printed on a plastic polymer which the Bank says is cleaner, safer and more hard-wearing than the traditional cotton paper it will replace. A plastic fiver featuring Winston Churchill entered circulation last September.
Speaking at the launch of the new note at Winchester Cathedral, where Ms Austen was buried, Bank of England Governor Mark Carney said the author, "certainly merits a place in the select group of historical figures to appear on our banknotes.
"Her novels have an enduring and universal appeal, and she is recognised as one of the greatest writers in English literature.
"As Austen joins Adam Smith, Boulton and Watt, and Churchill, our notes will celebrate a diverse range of individuals who have contributed in a wide range of fields."
The new note also features a famous quote from Pride and Prejudice's Miss Bingley: "I declare after all there is no enjoyment but reading!"
The move to polymer notes sparked controversy last year after the Bank confirmed that an "extremely small amount" of tallow - or animal fat - was used to produce the polymer pellets used in the production process for the new notes.
Business news: In pictures

Show all 13
Activists and religious groups have been pushing for sustainable, plant-based alternatives and have accused the central bank of forcing unethical products on the public.
The Bank said it had held off signing new contracts for the £20 polymer note, which is due to be released in 2020 while it worked to better understand public opinion on the issue. It said it is also exploring other plant-based replacement options including palm oil and coconut oil.
The Bank said it would keep the £5 in circulation and issue the £10 as planned in September because other options such as destroying the notes would be too expensive.
Additional reporting by news agencies
Join our new commenting forum
Join thought-provoking conversations, follow other Independent readers and see their replies