There is no government bond bubble, says new Bank of England Deputy Governor Charlotte Hogg
One of Ms Hogg's responsibilities will be to sell back the £430bn of gilts the Bank has acquired since 2009 back into the bond market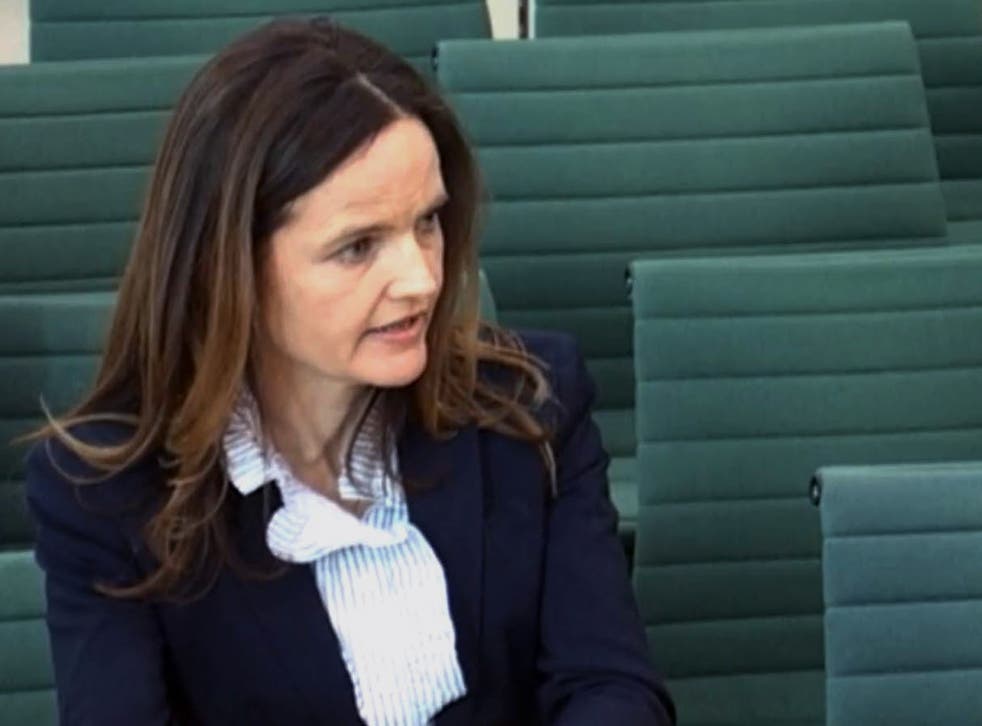 Charlotte Hogg, the Bank of England's new deputy governor for Markets and Banking, has quashed suggestions of a "bubble" in the UK government debt market as a result of the Bank's money printing.
Appearing before the Treasury Select Committee, Ms Hogg was asked about the comments of Andy Haldane, now the Bank of England's chief economist, in 2013 when he said the Bank and other Western central banks had "intentionally blown the biggest bond bubble in history" as a by-product of their efforts to stave off deflation and support growth when policy interest rates could fall no further.
One of Ms Hogg's responsibilities will be, in the fullness of time, to sell back the £430bn of gilts the Bank has acquired since 2009 back into the bond markets.
"I don't see evidence that we have a bubble at the moment, nor do I see evidence that it's burst. What I see is a reasonably functioning and effective Gilts market," Ms Hogg said.
UK 10-year gilt yields are currently yielding around 1.167 per cent, well below their levels of around 4 per cent before the global financial crisis in 2008.
Bond yields move in the opposite direction to prices and Bank purchases of bonds are generally reckoned to increase their price.
The Bank restarted its bond buying programme, known as quantitative easing [QE], last August in the wake the Brexit vote when there were widespread fears that the UK could fall back into recession.
But Ms Hogg, who replaces Minouche Shafik as deputy governor, said she did not believe the decline in yields was primarily due to the Bank's bond purchases over the past eight years but rather a decline in the global equilibrium rate of interest falling owing to factors such as demographic shifts.
"Everything we know suggests that [QE] has been effective in terms of driving output and employment," she said.
"Clearly exiting from it is going to be a very important issue to think through carefully because we want to make sure we don't cause any market disruption in the gilt market as we do that."
Business news: In pictures

Show all 13
Ms Hogg said that the Bank had learned certain communication "lessons" from the "taper tantrum" of 2013 when there was volatility in global markets in expectation that the US Federal Reserve was planning to reduce the pace of its purchases of American Treasury bonds.
Ms Hogg, 46, will sit on all the key policymaking committees of the Bank including the Monetary Policy Committee, the Financial Policy Committee and the Prudential Regulation Committee.
She was previously the Bank's chief operating officer and will continue with those responsibilities in her new post.
Before joining the Bank in 2013, Ms Hogg was head of retail and intermediaries at Santander UK.
Register for free to continue reading
Registration is a free and easy way to support our truly independent journalism
By registering, you will also enjoy limited access to Premium articles, exclusive newsletters, commenting, and virtual events with our leading journalists
Already have an account? sign in
Join our new commenting forum
Join thought-provoking conversations, follow other Independent readers and see their replies