Banker sues Goldman Sachs claiming she was 'victimised for getting pregnant'
Sonia Pereiro Mendez was said to have been 'publicly mocked' for being a woman – a situation that worsened after she revealed she was expecting a baby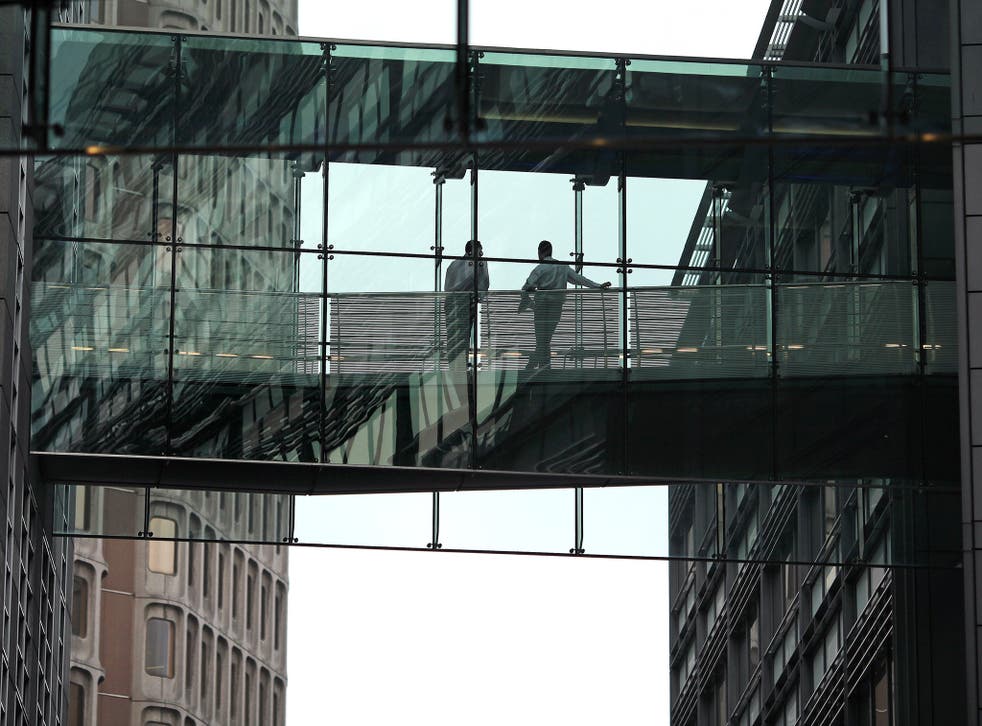 A top Goldman Sachs banker is suing the firm and three of her bosses, claiming that she was denied millions of pounds in bonuses after she became pregnant.
Sonia Pereiro Mendez was said in a tribunal to have been "publicly mocked" simply for being a woman – a situation that worsened after she revealed she was expecting a baby, resulting in "gratuitous and implicitly derogatory references to her childcare arrangements".
Ms Pereiro Mendez, an executive director in distressed investing at Goldman who is now pregnant with her second child, is seeking damages from the investment bank for allegedly suffering repeated sex discrimination over the past five years.
She says her salary and bonuses were cut because her employers believed that "given her pregnancy, she was no longer a significant long-term player", despite doing her best to not let family matters affect her work.
"The claimant took exceptional measures in order to perform the tasks requested of her by Goldman Sachs during her maternity leave," her claim states.
Ms Pereiro Mendez is also pursuing three superiors – Nicholas Pappas, European head of distressed trading, Simon Morris, global head of credit trading, and Bryan Mix, global head of loan trading – over the claims.
In a preliminary hearing at the Central London Employment Tribunal today, Ms Pereiro Mendez's legal team detailed how she had been at the company for more than a decade before her then manager, Allen Ukritnukun, started leaving her out of important meetings in 2010.
"He publicly mocked the claimant before certain of her male peers," her claim says, adding that Mr Ukritnukun "made overtly sexist comments to the claimant including, on one occasion, a comment amounting to explicit sexual harassment."
Mr Ukritnukun is not a party to the proceedings but in a statement to the Independent said he had been distressed by Ms Pereiro-Mendez's allegations, which he rejected in their entirety.
After she told colleagues she was pregnant with her first child in October 2011, Ms Pereiro Mendez was "sidelined" and her pay was reduced, she says.
Her basic salary had been set at £250,000 in January 2010 but two years later it was cut to £192,000.
In January 2011 her bonus was £200,000, but she says that employees in her position are entitled to 5 per cent of the profit they bring in, meaning she should have received an additional £910,000.
And in January 2012, after she had disclosed her pregnancy, she was told she would not get a bonus at all, a decision she claims was "discriminatory on the grounds of sex or pregnancy". She argues she should have received an extra £200,000 in 2013 and £450,000 more in 2014.
Goldman Sachs and Mr Pappas, Mr Morris and Mr Mix all deny the allegations. In a statement, Mr Morris said he first ruled on Ms Pereiro Mendez's pay in 2011, deciding she should not receive a bonus because of "the poor performance of the global credit business and the bank-loans trading business that year and her involvement in two of the three most significant losses incurred by the distressed-debt trading business in 2011".
The case was adjourned until a full hearing next month.
This article has been amended to make clear that Allen Ukritnukun, who was referred to by Ms Pereiro-Mendez in her claim, was not a party to the proceedings and had not, therefore been able formally to respond to her allegations in court papers. His representatives subsequently contacted the Independent to make clear that their client denied in their entirety Ms Pereiro-Mendez's allegations relating to him. We are happy to clarify matters.
Register for free to continue reading
Registration is a free and easy way to support our truly independent journalism
By registering, you will also enjoy limited access to Premium articles, exclusive newsletters, commenting, and virtual events with our leading journalists
Already have an account? sign in
Register for free to continue reading
Registration is a free and easy way to support our truly independent journalism
By registering, you will also enjoy limited access to Premium articles, exclusive newsletters, commenting, and virtual events with our leading journalists
Already have an account? sign in
Join our new commenting forum
Join thought-provoking conversations, follow other Independent readers and see their replies