Big offices may be thing of the past after coronavirus lockdown is lifted, says Barclays boss
'The notion of putting 7,000 people in the building may be a thing of the past', says Jes Staley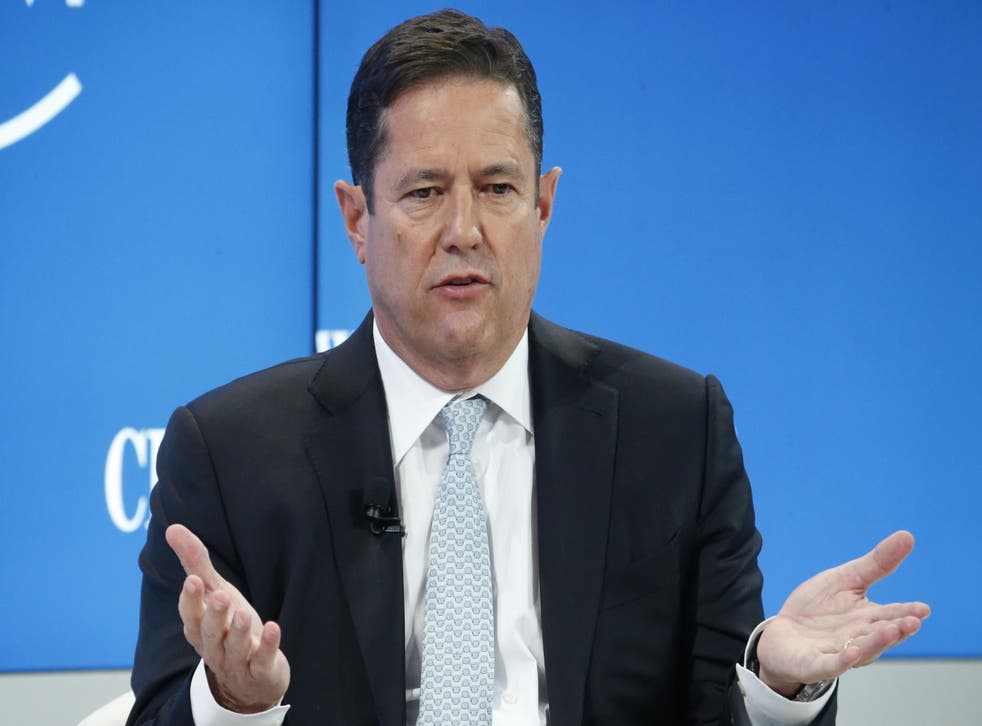 Barclays boss Jes Staley has claimed that large offices may become a thing of the past as companies adapt to social distancing and remote working after the Covid-19 lockdown.
Mr Staley, who has been under fire for a series of scandals, including his attempts to uncover the identity of a whistleblower, as well as his friendship with deceased child sex offender Jeffrey Epstein, had further bad news on Wednesday morning as Barclays revealed profits plunged 42 per cent in the first three months of the year.
Coronavirus could cost the lender £2.1bn in loan defaults, Barclays said.
In a call with analysts after the disappointing results were announced, Mr Staley told reporters the virus would also change how Barclays used its offices and branches.
"We will find ways to operate with more distancing over a much longer period of time," he said, suggesting Barclays could us its branch network as a hub for call centre workers or investment banking activity.
"There will be a long-term adjustment to our location strategy," Mr Staley told reporters. "The notion of putting 7,000 people in the building may be a thing of the past."
Barclays is to begin a reopening of its offices in Hong Kong and with and then across Asia, before looking at other locations.
"This is going to happen over a pretty long period of time," he said. "This is not going to be a light switch."
Even when the UK lockdown is lifted, social distancing practises will create practical limits on the number of workers to return to its Canary Wharf offices.
"How many people can work in this building if you limit the number of people in an elevator to two at a time?" Mr Staley said. "It's that sort of thing."
Mr Staley predicted governments could go further in their packages of economic support to help businesses and households through the coronavirus crisis.
The UK has pledged £330bn in government-backed business loans but only a small fraction has so far reached firms.
Small businesses can apply to the Coronavirus Business Interruption Loan Scheme (CBILS) through their usual lenders and, from Monday, can access "bounce back" loans of up to £50,000.
Many business owners have complained they have been rejected for a loan with no reason given by their bank. Others have had to fill out reams of paperwork or waited for long periods of time for a response from their bank about an application.
Mr Staley said: "We welcome the government and Bank of England's business support programmes and have introduced additional measures to back UK companies ourselves."
He added that Barclays has lent £737m under CBILS. It has also approved more than 238,000 mortgage and loan payment holidays, and 6 million customers are not paying charges on personal or business overdrafts.
"We expect that all of these measures will help to limit the economic and social impact of the pandemic," the chief executive said.
Join our new commenting forum
Join thought-provoking conversations, follow other Independent readers and see their replies