Bet365 boss Denise Coates pays herself £323m in largest-ever UK company director payout
Chief executive enjoys £57m pay rise as gambling profits surge at firm founded in a Portakabin in Stoke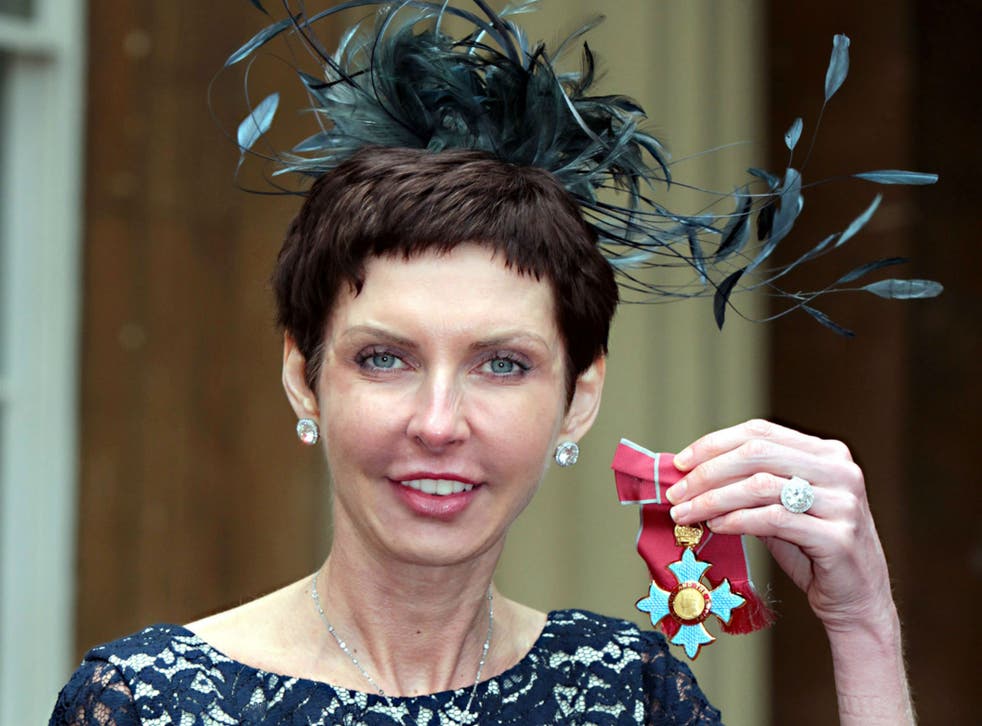 Gambling company boss Denise Coates paid herself £323m last year – the highest ever figure collected by a UK company director.
The chief executive of Bet365 collected a basic salary of almost £277m in the year to the end of March, £57m more than last year.
Ms Coates was also awarded a £45m dividend for her majority stake in the bookmaker, which she has grown from a Portakabin in Stoke to one of the world's most successful gambling companies.
Her latest record haul is equivalent to the earnings of almost 9,000 full-time workers on the average wage.
Adam Bradford, a campaigner at the Safer Online Gambling Group, called on Ms Coates to "personally put her hand in her own pocket" and put 10 per cent of her salary towards funding NHS treatment centres for gambling addicts.
UK news in pictures

Show all 50
"The size of her salary is a complete slap in the face for addicts," Mr Bradford said. "Families have lost millions through gambling so this is really unpalatable news."
Britain's gambling industry contributed just £10m to a voluntary levy to help gambling addiction and related social problems last year, less than a thirtieth of Ms Coates' annual pay.
Growing pressure from campaigners and MPs has prompted firms, including Bet365, to promise in June to ramp up their contributions tenfold to at least 1 per cent of revenues within five years.
Gamblers wagered £64.5bn with Bet365 in the last financial year, up more than a quarter on the year before and generating revenues of almost £3bn.
"Another way to look at it is every pound of profit for a gambling company is a pound lost by someone else," said Mr Bradford.
Ms Coates' personal share of Bet365's expanding profits has now hit £817m over the past three years. Her majority shareholding makes her one of Britain's richest people and 244th wealthiest in the world, with a net worth of £9.3bn, according to Forbes.
In Bet365's annual report, Ms Coates highlighted her charity work, including an £85m donation to her foundation, up from £75m the year before.
"The size of the donation, and therefore the difference the foundation will be able to make to people's lives over the coming years, are of great importance to the group," she said.
Luke Hildyard, the executive director of the High Pay Centre, a think tank focused on pay, corporate governance and responsible business, said of Ms Coates' latest paycheck: "This looks like cynical timing, sneaked out straight after a general election campaign where excess wealth, taxes on the rich and the vast gap between those at the top and everybody else have been key issues.
"It's important that wealth and how it's created and shared are properly debated. Business success should be incentivised and rewarded, but a payment a fraction of this size would still afford a lifestyle beyond the wildest dreams of most people. There's clearly scope for those who are accumulating such sums to pay higher wages to their workers or contribute more in taxes to fund public services."
Register for free to continue reading
Registration is a free and easy way to support our truly independent journalism
By registering, you will also enjoy limited access to Premium articles, exclusive newsletters, commenting, and virtual events with our leading journalists
Already have an account? sign in
Register for free to continue reading
Registration is a free and easy way to support our truly independent journalism
By registering, you will also enjoy limited access to Premium articles, exclusive newsletters, commenting, and virtual events with our leading journalists
Already have an account? sign in
Join our new commenting forum
Join thought-provoking conversations, follow other Independent readers and see their replies