Bjork wants people to buy her new album with bitcoin
Traditionalists can still pay using credit cards or PayPal
Ben Chapman
Wednesday 08 November 2017 13:19 Comments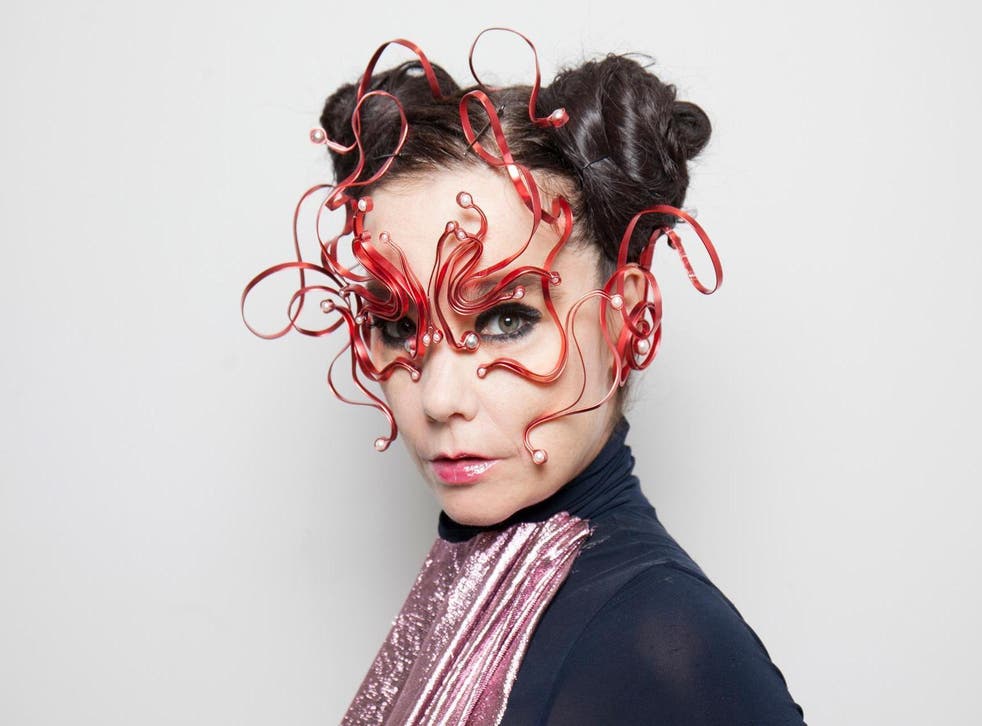 Bjork fans with a penchant for new payment technologies are likely to welcome news that they can buy the iconic Icelandic musician's latest album with bitcoin.
The Icelandic singer is also accepting three lesser-known types of cryptocurrency: litecoin, dash, and AudioCoin. Traditionalists can still pay using credit cards or PayPal.
Known for being innovative, Bjork has has received critical acclaim for her often experimental music and in 2011 she released the album Biophilia in the form of an interactive app.
Her record label, One Little Indian, has now teamed up with London-based blockchain specialist Blockpool to allow bitcoin payments. One Little Indian said the move came in response to requests from fans.
Bjork's new album, Utopia, goes on sale on 24 November but pre-orders are open now. Those who pre-order will receive 100 so-called AudioCoins (worth about 20p) that can be deposited in e-wallets, exchanged for other digital currencies or used to buy more music.
Other artists have flirted with the idea of selling their work for bitcoin. In December 2013, Snoop Dogg, tweeted: "My next record available in bitcoin in delivered in a drone."
After thousands of retweets, the hip-hop and reggae artist apparently sought to turn the apparent joke into a reality. He tweeted bitcoin platform Coinbase, saying "@coinbase dm your info. I want to make it happen". The rapper has yet to follow through with his promise.
Mel B announced a deal with bitcoin mining firm CloudHashing in 2013 to accept cryptocurrency payments for her comeback single "For Once In My Life".
The former-Spice Girl said in a press release at the time: "I love how new technology makes our lives easier, and to me that's exciting. Bitcoin unites my fans around the world using one currency. They can just pay using bitcoins!"
It's unclear whether the bitcoin payments ever actually happened, however.
Bitcoin is remains largely shunned by big banks but has become increasingly widely accepted by retailers. Travel booking service Expedia began taking bitcoin payments in June 2014 and Microsoft users can use the virtual currency to buy content in the Windows and Xbox stores.
And it's also possible to buy property with bitcoin. In September, lingerie entrepreneur Michelle Mone began selling property worth a total of $250m (£192m) in Dubai to be paid for in bitcoin.
Last month a mansion in Notting Hill, west London, went up for sale for £17m, payable exclusively in the cryptocurrency.
At the time the house went on the market that was equivalent to around 5,050 bitcoin, but at the current exchange rate it is just 3,025, thanks to a dramatic surge in the cryptocurrency's value.
At the more affordable end of the market, Grimsby resident Sean Atkinson put his terraced home on the market for 18 bitcoins, or around £80,000, last month, the Grimsby Telegraph reported.
Register for free to continue reading
Registration is a free and easy way to support our truly independent journalism
By registering, you will also enjoy limited access to Premium articles, exclusive newsletters, commenting, and virtual events with our leading journalists
Already have an account? sign in
Join our new commenting forum
Join thought-provoking conversations, follow other Independent readers and see their replies