Black Friday: Most deals are actually cheaper at other times of the year, Which analysis finds
Offers investigated included ovens made famous by GBBO, premium televisions, coffee machines, and an electric toothbrush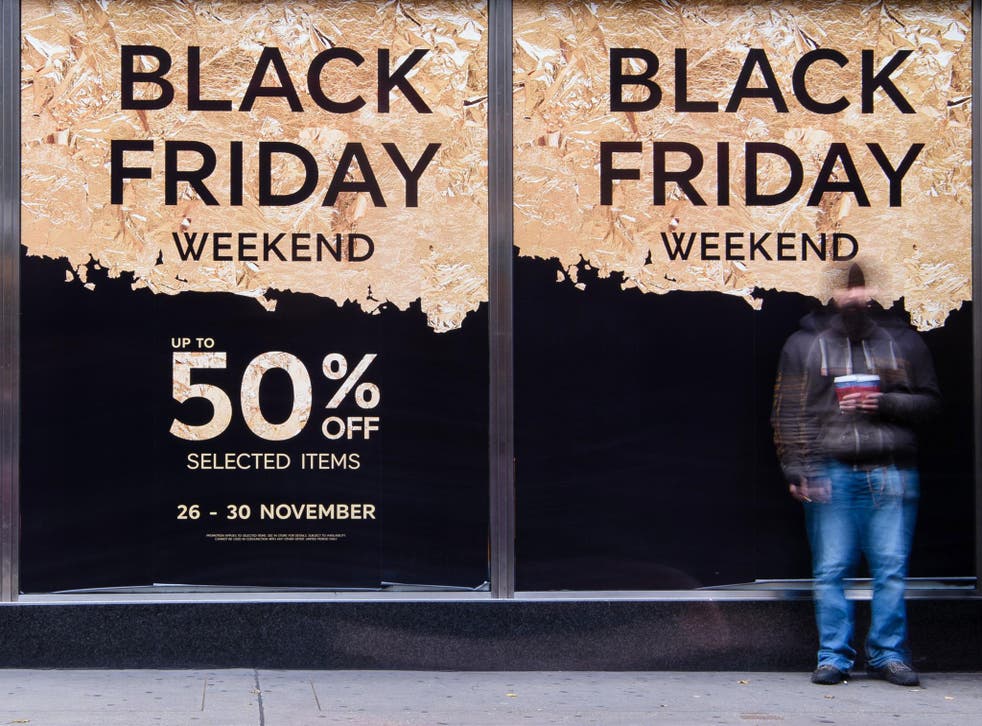 Those Black Friday deals that look too good to miss might actually not be all that compelling after all.
Research by consumer goods group Which?, conducted over the last year, has revealed that around 60 per cent of a selection of last year's Black Friday deals were actually cheaper or the same price at other points during the year.
Which? on Monday said that it had tracked the prices of 35 of the most popular technology, home and personal care products that were on sale on Black Friday 2016. Well over half of the products offered at a discounted price on Black Friday cost less or the same at other points in the year.
Deals that Which? investigated included the Neff Slide and Hide oven, which was made popular by the Great British Bake Off, premium televisions, coffee machines and an electric toothbrush.
"Although Black Friday can offer some great discounts, not all offers are as good as they seem," said Alex Neill, managing director of home products and services at Which?.
"It's easy to get swept along by the hype and excitement on the day, so we recommend doing some preparation and research to help make sure you really are getting a good deal when shopping in the sales," he added.
Of the products tracked, 22 were on sale at Currys/PC World, 12 were sold at Argos and one on Amazon.
When asked about the findings, Amazon told the consumer goods group that it "offers many thousands of incredible deals around Black Friday representing millions of pounds of savings for our customers across a vast selection of products".
An Argos spokesperson also defended the shopping event, calling it a "fantastic" opportunity for "customers to choose from thousands of products which offer great value".
It said that being on sale on Black Friday does not exclude a product from other sales or promotional activity at other times of the year.
"We regularly review our prices to make sure we're giving customers the best possible value whenever and wherever they shop with us," the spokesperson said.
Currys told Which? that it was "bemused as to why a long established consumer focused organisation […] would think that it is untoward for retailers to reduce prices on some items to a point lower than it had been in November".
It said that it makes "no apology" for reducing some of its product even more after the Black Friday event.
Register for free to continue reading
Registration is a free and easy way to support our truly independent journalism
By registering, you will also enjoy limited access to Premium articles, exclusive newsletters, commenting, and virtual events with our leading journalists
Already have an account? sign in
Register for free to continue reading
Registration is a free and easy way to support our truly independent journalism
By registering, you will also enjoy limited access to Premium articles, exclusive newsletters, commenting, and virtual events with our leading journalists
Already have an account? sign in
Join our new commenting forum
Join thought-provoking conversations, follow other Independent readers and see their replies