Black Friday 2015: Tesco to close 24-hour stores to help staff prepare for shopping frenzy
Tesco Extra will close at midnight on November 26, despite the fact that they are normally open 24 hours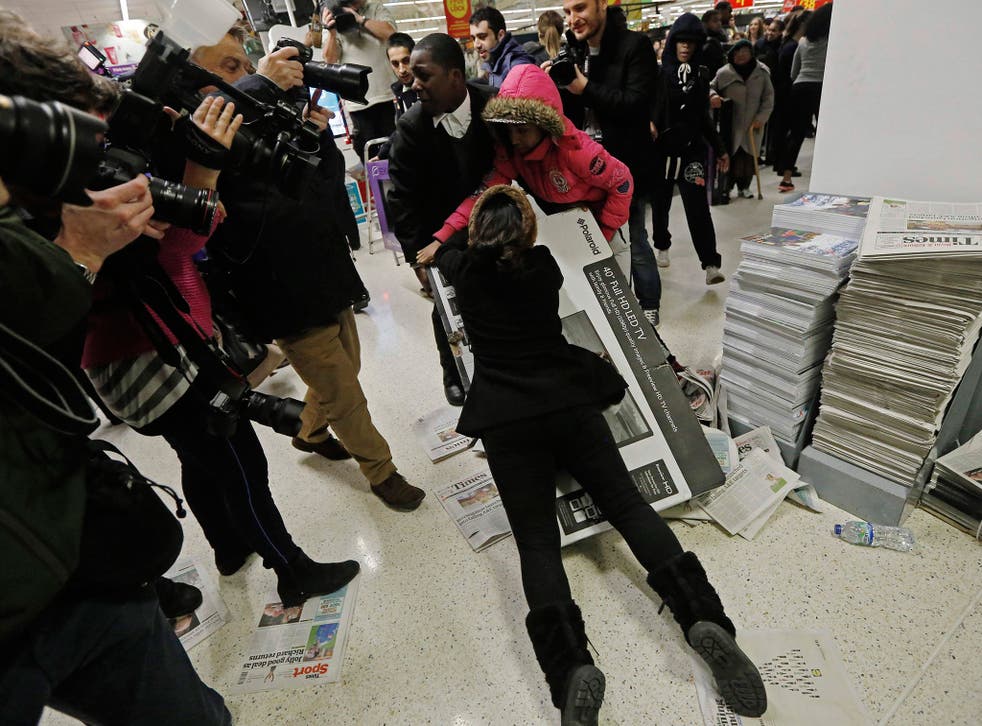 Tesco has said it will close its 24-hour stores for five hours ahead of Black Friday to try and combat scenes of chaos in 2014 by giving staff a bit of extra time to prepare.
Unlike Asda, which recently cancelled Black Friday citing "shopper fatigue", all of Tesco's 250 Extra stores will participate in the day of sales on September 27.
The stores will close at midnight, despite the fact that they are normally open 24 hours, to reopen at 5am. In that time, Tesco said it was adding securities guards and queuing barriers to help maintain order when the crowds descend.
"Our Black Friday event was incredibly popular last year so to ensure colleagues have enough time to set up for the event this year, we will be closing all participating stores at 12am and reopening them at 5am," a spokesman said.
Tesco and Asda are trying to avoid a repeat of last year when footage showed eager shoppers fighting over discounted goods in the aisles of stores.
Aaron Shields, strategy director of Europe, Middle East and Africa at Fitch, said that bargain hunters might benefit from Black Friday deals, but shops have noticed that their Christmas sales are hurt by the huge spike in buying on Black Friday, ahead of the holiday period.
"Cannibalising sales isn't the only risk. Images of angry mobs at a retailer don't do anyone good," Shields said.
Police chiefs have written to retailers to tell them to manage security property and call the police only as a last resort. "Ensure that they have sufficient security arrangements in place to cope with demand for heavily-promoted sales," said deputy chief constable Sue Fish.
Join our new commenting forum
Join thought-provoking conversations, follow other Independent readers and see their replies