BlackBerry will give $550 to customers who switch from iPhone to a BlackBerry Passport
Customers will get a combination of cash and a pre-paid card to ditch Apple for BlackBerry
Jamie Dunkley
Tuesday 25 November 2014 13:49 Comments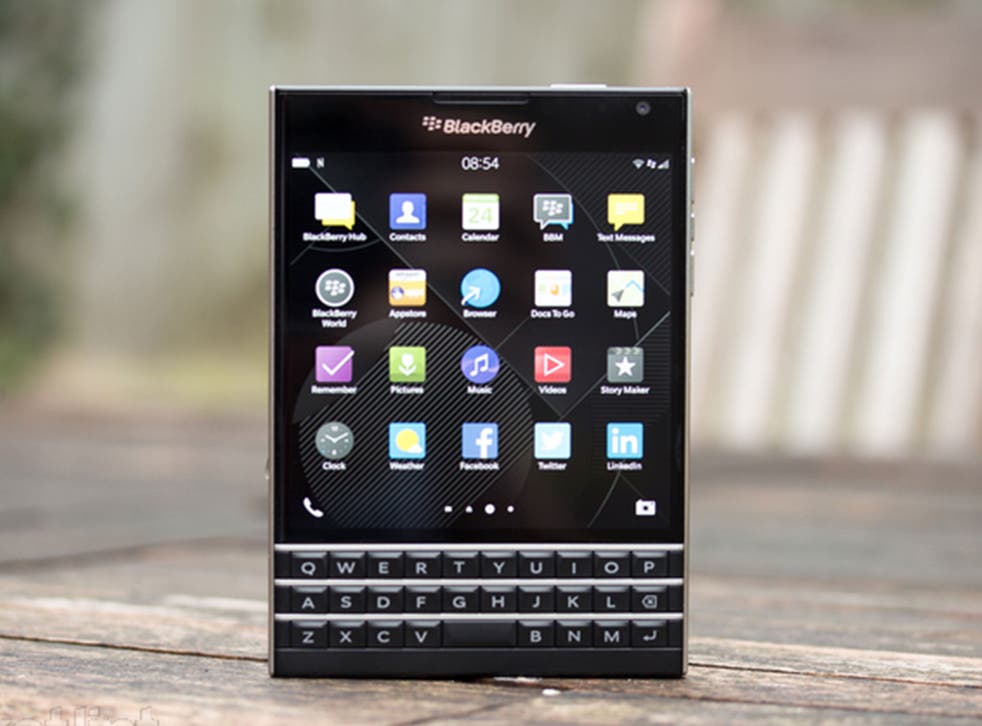 BlackBerry is to offer iPhone users up to $550 (£350) to switch to its latest Passport model as it battles to regain its former glory.
The "BlackBerry Trade Up" programme is available only in the US and Canada and could see customers get up to $400 in cash for handing in their Apple phones, as well getting as a $150 prepaid Visa card. However, the amount paid for iPhones will depend on their condition.
The offer is the latest attempt by BlackBerry to claw back some of the market share it has lost to Apple and Android handsets. According to recent figures, its global market share has fallen to less than 1 per cent.
BlackBerry will launch its long-awaited Classic smartphone on December 17 at events in New York, Frankfurt and Singapore.The device, which bears similarities to the once popular BlackBerry Bold, will go on sale immediately in launch markets and be priced at $449.
Register for free to continue reading
Registration is a free and easy way to support our truly independent journalism
By registering, you will also enjoy limited access to Premium articles, exclusive newsletters, commenting, and virtual events with our leading journalists
Already have an account? sign in
Join our new commenting forum
Join thought-provoking conversations, follow other Independent readers and see their replies