Vodafone, BMW, Boeing: Business news in brief on Tuesday June 22
BMW races to develop driverless cars, Vodafone CEO urges Britain to remain in the EU and Boeing signs a historic deal with Iran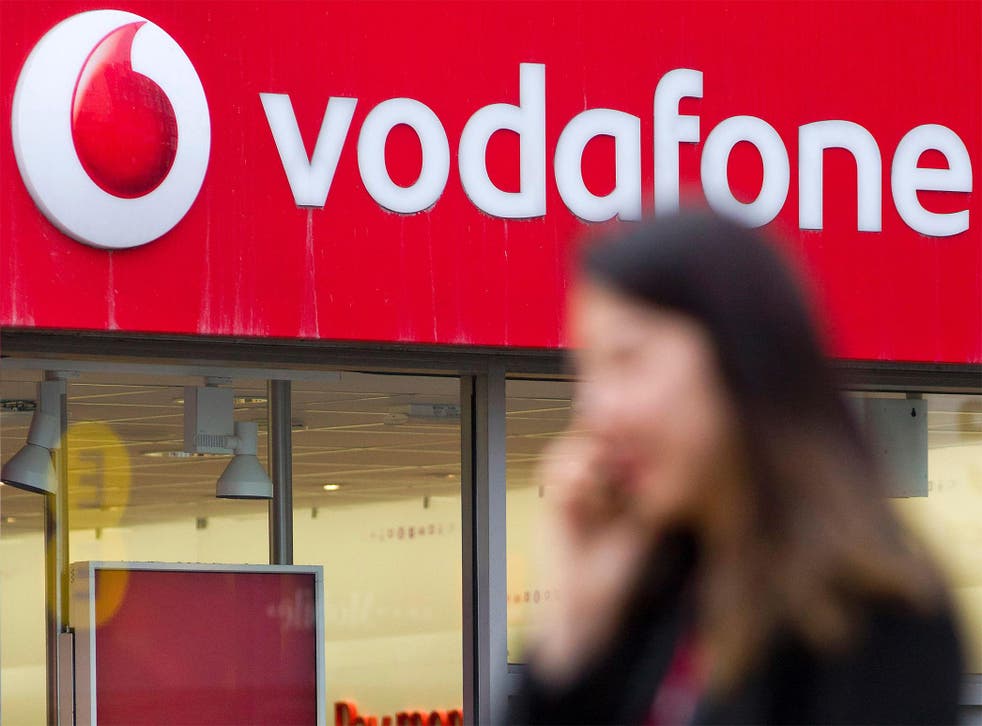 Mitsubishi expects annual loss due to mileage cheating scandal: Kyodo
Naomi Tajitsu
Mitsubishi expects to post a net loss this year after a scandal around manipulated fuel economy tests triggered hefty compensation costs and a drop in vehicle sales, Kyodo news agency reported yesterday.
Japan's sixth-largest automaker admitted in April to overstating the mileage on four of its vehicles, including two models it produced for Nissan, problems it blamed on competitive pressures and poor oversight.
Under a month later, Nissan agreed to take a one-third controlling stake in the group.
Asked to comment on the unsourced report, Mitsubishi chief executive Osamu Masuko said yesterday the company would seek to contain the cost of the scandal in this financial year, but he did not say whether that would drag it into the red.
"[The scandal] will likely hurt us this year and the extent to which we can recover from it will depend up on how well we can leverage our synergies with Nissan," he said.
The automaker said last week it planned to give owners of four vehicle models close to $1,000 in compensation for its overstating of mileage readings, part of reimbursement costs that will total at least $600m.
It said yesterday it was also setting aside up to 9bn yen ($86.19 m) to reimburse customers for lost "eco car" tax breaks for models with overstated mileage readings, adding it planned to resume production of those vehicles early next month.
Mitsubishi Motors had already announced it expects a charge of 50bn yen ($480m) this business year due to compensation costs.
Separately, Japan's government said sales of Mitsubishi vehicles with overstated mileage levels could resume. Production will start in early July, Masuko said.
Government tests had showed that fuel economy for the vehicles was on average 11 per cent lower than their advertised readings but the transport ministry said that this would not lead to change in their vehicle classification.
© Reuters
Anglo American Platinum says earnings will be down 20%
Ana Monteiro
Anglo American Platinum, the world's biggest producer of the metal, said first-half profit will probably be at least 20 per cent lower after a tax gain boosted earnings in the previous year and the dollar price of the metal declined.
Headline earnings in the six months to June 30 will be lower than the 2.5bn rand ($169m) reported a year earlier, the Johannesburg-based company said in a statement Tuesday.
The decrease is primarily due to higher metal inventories in 2015, which resulted in a 1.6 bn-rand tax gain last year.
A drop in platinum prices, which have fallen 6.8 per cent in the past 12 months and almost halved since reaching a peak in August 2011, also trimmed earnings, it said.
The stock exchange in Johannesburg requires companies to publish trading statements as soon as they are reasonably sure that results will differ by at least 20 per cent from the previous period.
Amplats will release a further announcement once it has more certainty about the range of the decline in profit, it said.
Amplats, as the company controlled by Anglo American is known, and other major producers such as Impala Platinum Holdings and Lonmin are staving off the plunge in prices by selling or closing mines, reining in expenditure and cutting thousands of jobs.
The cutbacks are weighing on growth in South Africa, the source of more than 70 per cent of the world's platinum and a country where more than one in four in the workforce is unemployed.
Amplats will place all expansion projects on hold as it expects prices to remain depressed after it wrote down mines and operations by 14bn rand, it said in February. It's delaying decisions on whether to proceed with capital projects until 2017.
Shares in the producer, which fell for six straight years to 2015, have more than doubled this year giving Amplats a market value of 104bn rand.
© Reuters
FTSE eases as remain camp regains ground
Kit Rees
UK shares slipped yesterday morning as a fall in mining stocks overshadowed two opinion polls which pointed to the campaign for Britain to remain in the European Union regaining its lead in the run-up to Thursday's referendum.
The blue chip FTSE 100 index was down marginally, having closed sharply higher on Monday.
Two opinion polls on Monday suggested support for Britain staying in the European Union had recovered some ground, though a third poll found support for a "Brexit" slightly ahead.
"(The) market's got a little bit stretched in one direction in the fear trade and yesterday was it snapping back in impressive form, but still we don't have the result so how far can you really take it when there's still a distinct risk that we end up leaving the European Union?" Jasper Lawler, market analyst at CMC Markets, said.
Mining stocks weighed on the FTSE 100, with Anglo American, Antofagasta, BHP Billiton, Rio Tinto and Glencore all down between 1.3 per cent to 2.7 per cent, tracking the price of copper lower.
Oil majors BP and Royal Dutch Shell also retreated as the price of oil fell for the first time in three days.
Shares in housebuilder Berkeley Group fell 1.8 percent after Canaccord Genuity cut its price target on the stock.
Among the gainers, however, hospitality Group Whitbread was the top riser, jumping 3.4 percent on the back of a well-received update which showed solid figures from its Costa Coffee outlets.
"Costa Coffee continues to provide the main stimulus behind Whitbread's sales growth," Russ Mould, AJ Bell investment director, said.
Outside of the blue chips, Circassia Pharmaceuticals rebounded 9.6 percent after slumping in the previous session.
Neil Woodford, the second-biggest shareholder in Circassia with almost 20 per cent, said on Monday after the market closed that he backed the board of Circassia Pharmaceuticals following the failure of its cat allergy treatment.
Engineering company Senior plunged over 13 per cent after warning of lower revenue in the second half of this year at its Flexonics unit due to tough market conditions in the heavy truck and oil and gas sectors.
© Reuters
Boeing says it signs historic sales agreement with Iran Air
Jon Gambrell and Nasser Karimi
Boeing yesterday signed an agreement with Iran Air "expressing the airline's intent" to buy its aircraft, setting up the biggest business deal between the Islamic Republic and America since the 1979 US Embassy takeover in Tehran.
Already, one Iranian official has said the deal could involve 100 aircraft while another has suggested Iranian airlines may purchase airplanes worth $25bn from Chicago-based Boeing, welcome news to workers on its massive assembly plants around Seattle and company stockholders.
Boeing shares were up 25 cents yesterday to $132.75 on the New York Stock Exchange.
However, the long-standing enmity between the US and Iran, as well as other sanctions, could still complicate any agreement — even after last year's nuclear deal.
Boeing issued a statement to The Associated Press saying that it signed the Iran Air agreement "under authorizations from the US government following a determination that Iran had met its obligations under the nuclear accord reached last summer."
"Boeing will continue to follow the lead of the US government with regards to working with Iran's airlines, and any and all contracts with Iran's airlines will be contingent upon US government approval," it said.
Boeing's statement offered no further details. Fakher Daghestani, a Dubai-based spokesman for the manufacturer, declined to elaborate.
Iran Air, the country's national carrier, said Monday it wanted to buy new Boeing 737s and 777s.
Earlier yesterday, Iran's Transportation Minister Abbas Akhoundi said possible deals between the Islamic Republic and Boeing could be worth as much as $25 billion, on par with the country's earlier agreement with its European rival, Airbus. Iran also has ordered 20 planes from French-Italian aircraft manufacturer ATR.
"The initial talks were held and I can say Boeing is negotiating with the US officials and possibly the amount of our purchase is equal to Airbus," Akhoundi said.
If the deal goes through, he said the first Boeing plane could arrive in Iran in October.
© Associated Press
BMW seeks partners in race to build self-driving bar's brain
Elisabeth Behrmann
BMW is accelerating plans to acquire technology expertise in a race with the likes of Apple and Google to make cars smart enough to react like human drivers.
The German automaker is pushing to acquire startups, partner with tech companies and hire talent to build an electronic brain for next-generation vehicles, Klaus Froehlich, BMW AG's head of development, said in an interview in Munich.
At stake is billions of euros in potential profit as value in the auto industry gradually shifts to autonomous taxis.
"There's a power play going on with other companies buying up software competencies at a fast clip," Froehlich said. "We definitely need partners in this area, and we massively need to build out in-house resources too."
BMW is positioning itself for a future when profit comes more from providing transport than selling vehicles. The luxury-auto market leader faces a particularly tough challenge because it has built its identity around driving performance.
Robo-taxis will make up 40 per cent of automotive profits by 2030, the biggest single source of money to be made, according to consulting company Roland Berger.
Underscoring these prospects, Uber Technologies Inc. is valued at $62.5bn, more than BMW's €46.7bn ($51bn) despite the carmaker's global factory network, some 122,000 employees and more than 2m vehicles built last year.
'Worth Billions'
The company that manages to offer driverless ride sharing cheaply and first "will dominate this market," said Froehlich. "It's a business proposition worth billions in profits that will cost billions to develop."
© Bloomberg
New Rio Tinto CEO ousts rival Harding in management reshuffle
David Stringer and Jesse Riseborough
Rio Tinto's next chief executive officer, Jean-Sebastien Jacques is already making his mark with a management reshuffle that'll see a key rival for the top job leave the company.
Andrew Harding, with a 24-year career at the world's second-largest mining business, will depart July 1, London-based Rio said in a statement yesterday.
Currently head of iron ore, Rio's biggest earner, Harding will be replaced by copper and coal boss Chris Salisbury, 49.
The company named Jacques, the then copper chief, to replace CEO Sam Walsh in March in a move seen as a pivot toward growth after years of aggressive cost-cutting following waning prices and faltering Chinese demand.
In February, BHP Billiton, the biggest miner, overhauled management and replaced its heads of iron ore and petroleum.
Mine operators including Rio and BHP are rethinking their organizations as priorities shift to investment and output growth, Ben Davis, a London-based analyst at Liberum Capital, said by phone.
"It's setting out your stall for what you see as important going forward," he said. "For Rio, that's aluminum, iron ore and copper."
Arnaud Soirat, 51, takes a new role in charge of copper and diamonds in a reorganization of Rio's assets into four product groups.
Rio's board last month approved a $5.3bn expansion to more than double output at the Oyu Tolgoi copper mine in Mongolia.
"Our strategy, commitment to balance sheet strength and focus on shareholder returns will not change," Jacques said in a statement. "We are strengthening our structure and delivery."
CEO Walsh is due to retire July 1.
© Bloomberg
Vodafone CEO urges Britain to stay in EU to shape digital market
Paul Sandle
The chief executive of Europe's biggest mobile group Vodafone warned that Britain needs to remain in the European Union to influence the development of the single market for digital services, one the fastest growing parts of the economy.
"We think the digital single market is the next big opportunity for the economy, in Europe in general and for Britain in particular," Vittorio Colao, chief executive of the British company, told BBC radio yesterday.
Colao said Britain was a leader in digital goods and services, and could help set in agenda in areas such as e-commerce and cyber security.
"It would be a great missed opportunity if Britain was trying to sit outside of it and not shaping it from inside," he said.
© Reuters
Hedge funds sense profit in Europe shock waves after Brexit
Nishant Kumar
Hedge-fund managers are sensing opportunity. After enduring the worst first-quarter returns since the start of the financial crisis, the prospect of Britain voting to leave the European Union is creating the market turmoil that can make them money.
As shock waves reverberate through the region in coming weeks and months, measures of volatility could double and currency swings mirror market turmoil last seen when Lehman Brothers collapsed in 2008, according to Stephen Isaacs at Alvine Capital Management.
A vote to leave will "exponentially" increase the likelihood of the EU breaking apart, triggering opportunities as assets are repriced across the region, said Luke Ellis, president of Man Group.
"The impact will be well beyond what everybody is talking about," said Ellis, whose firm oversees $78.6bn as the world's largest publicly traded hedge-fund manager.
"If we do get a vote for Brexit, it's the second and third-order effects which are much more interesting from an investment point of view."
First, though, there is the vote. And with many hedge funds nursing wounds from the worst start to a year since 2008, some managers are taking money off the table as they fear bets could go terribly wrong.
When the Swiss franc was devalued in January 2015, the $830m Everest Capital Global fund was wiped out, and Comac Capital, which managed $1.2bn, had to return money to clients.
The $2.9tn hedge fund industry is under fire from institutions and investors as many funds have failed to protect clients from volatility. More funds shut than started in the first three months of the year, the second consecutive quarter that closings exceeded openings, according to data published by Hedge Fund Research Inc.
The Chicago Board Options Exchange Volatility Index has climbed about 21 per cent this month. The pound fell to a more than two-month low against the dollar last week after opinion polls put the "Leave" campaign ahead. It recovered more than 2 per cent yesterday after a weekend poll put "Remain" in the lead.
© Bloomberg
Axa targets $2.4 billion cost cuts by 2020, weighs acquisitions
Fabio Benedetti-Valentini
Axa SA, France's largest insurer, plans to increase profitability through 2020 by seeking €2.1bn ($2.4bn) of cost cuts and growing digital investments to tap rising demand for policies protecting savings and health. The firm may also seek acquisitions to boost growth.
Axa is targeting an adjusted return on equity, a key measure of profitability, of 12 per cent to 14 per cent between this year and 2020, the Paris-based company said in a statement yesterday. Underlying earnings per share are expected to rise 3 per cent to 7 per cent annually over the period, the insurer said.
"Axa's earnings target is rather ambitious, given the strong decline in interest rates," said Andreas Schaefer, an analyst at Bankhaus Lampe with a buy rating on the insurer. "However, the insurer has a good track record of reaching its cost saving goals." The shares were up marginally in Paris trading yesterday.
The insurer may spend about €1bn annually on acquisitions "balanced across mature and emerging markets," the company said in a presentation on its website. Axa is targeting €900m of underlying earnings in Asia in 2020, up from €551m last year, the company said.
Axa in March picked Thomas Buberl as its next CEO after 61-year-old Henri de Castries made the surprise decision to leave the group.
Under de Castries, Axa grew into one of the world's biggest insurers through acquisitions in Switzerland and, more recently, in faster-growing markets like China and Colombia. Denis Duverne, currently deputy CEO, will become chairman.
Business news: In pictures

Show all 13
"We have an excellent starting point to pursue our transformation, and to adapt and grow in a challenging economic environment," Buberl, 43, said in the statement. "We will further grow our operations in selected areas, such as commercial lines, capital light savings products and in Asia."
Axa's net income last year rose 12 per cent to €5.62bn and the company has said it met its 2015 financial targets.
Axa has dropped 18 per cent in Paris trading this year, trailing the 35-member Stoxx Europe 600 Insurance Index.
© Bloomberg
Join our new commenting forum
Join thought-provoking conversations, follow other Independent readers and see their replies