Brazilian billionaire Joseph Safra buys the Gherkin for £700m
Safra is one of Brazil's richest men thanks to his banking empire
Russell Lynch
Monday 10 November 2014 13:35 Comments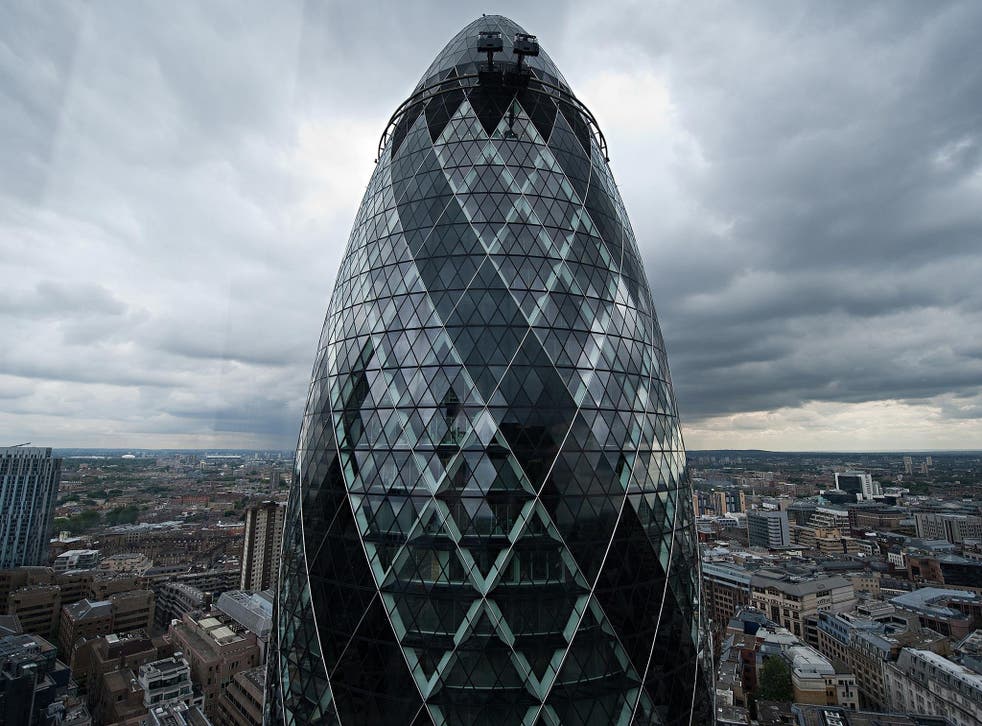 The secretive banking billionaire Joseph Safra has expanded his empire in London, spending more than £700m on the City of London's Gherkin skyscraper as the flood of foreign cash into the capital's property market continues.
The Syria-born Brazilian – worth an estimated $16bn (£10.7bn) according to Forbes – is a scion of the private banking dynasty which has guarded the interests of the world's super-rich for more than a century.
He is the last survivor of three brothers. Edmond Safra was killed in an arson attack in his Monaco mansion in 1999. Ted Maher – a former Green Beret turned nurse – was convicted of the crime, although suspicions fell upon the Russian mafia. Joseph's other brother Moise, who bought the City's Plantation Place office complex in 2012 for nearly £500m, died earlier this year.
Mr Safra, who recently won a takeover battle for the Chiquita banana producer, is understood to have paid £726m for the Gherkin, formally known as 30 St Mary Axe.
The deal comes as Canary Wharf developer Songbird Estates resists a takeover attempt from a Qatar-Canadian joint venture, while Qatar's sovereign wealth fund goes head to head with China's biggest insurer Ping Am in an attempt to buy HSBC's Docklands headquarters.
At one time it was the UK's most expensive office when German bank IVG and private equity firm Evans Randall bought it for £630m from original owner Swiss Re at the top of the market in 2007. But the financial crisis sent its value plunging and the buyers defaulted on a £400m loan from a five-bank consortium in 2009.
But recovering property markets and huge demand for assets in the capital boosted sale prospects for the Gherkin, prompting lenders to bring in Deloitte as receivers in April. Agents Savills and Deloitte Real Estate handled the sale. The main tenants are insurer Swiss Re and commercial law firm Kirkland & Ellis.
Safra Group said the deal was "consistent with our real estate strategy of investing in properties that are truly special – at the best locations within great cities". It added: "This building is already a London icon that is distinguished from others in the market, with excellent value-growth potential. We intend to make the building even better and more desirable through active ownership that will lead to a range of enhancements that will benefit tenants."
The motto of the Safra banking empire is: "If you choose to sail upon the seas of banking, build your bank as you would your boat, with the strength to sail safely through any storm." But in 2011 one of the company's operations – Safra National Bank of New York – faced an uncomfortable link to the Madoff scandal. It was sued for $111.7m (£70.3m) by the trustee liquidating Bernie Madoff's investment firm to recover transfers made to Safra from so-called feeder funds that invested with Madoff. Documents filed at the time said Safra "knew or should have known of numerous irregularities concerning investing" through Madoff.
Register for free to continue reading
Registration is a free and easy way to support our truly independent journalism
By registering, you will also enjoy limited access to Premium articles, exclusive newsletters, commenting, and virtual events with our leading journalists
Already have an account? sign in
Join our new commenting forum
Join thought-provoking conversations, follow other Independent readers and see their replies