Breitbart News: Nearly 2,600 advertisers have pulled advertising from the far-right website
On Friday, Steve Bannon, known for his nationalist views, returned to head up the site after leaving the White House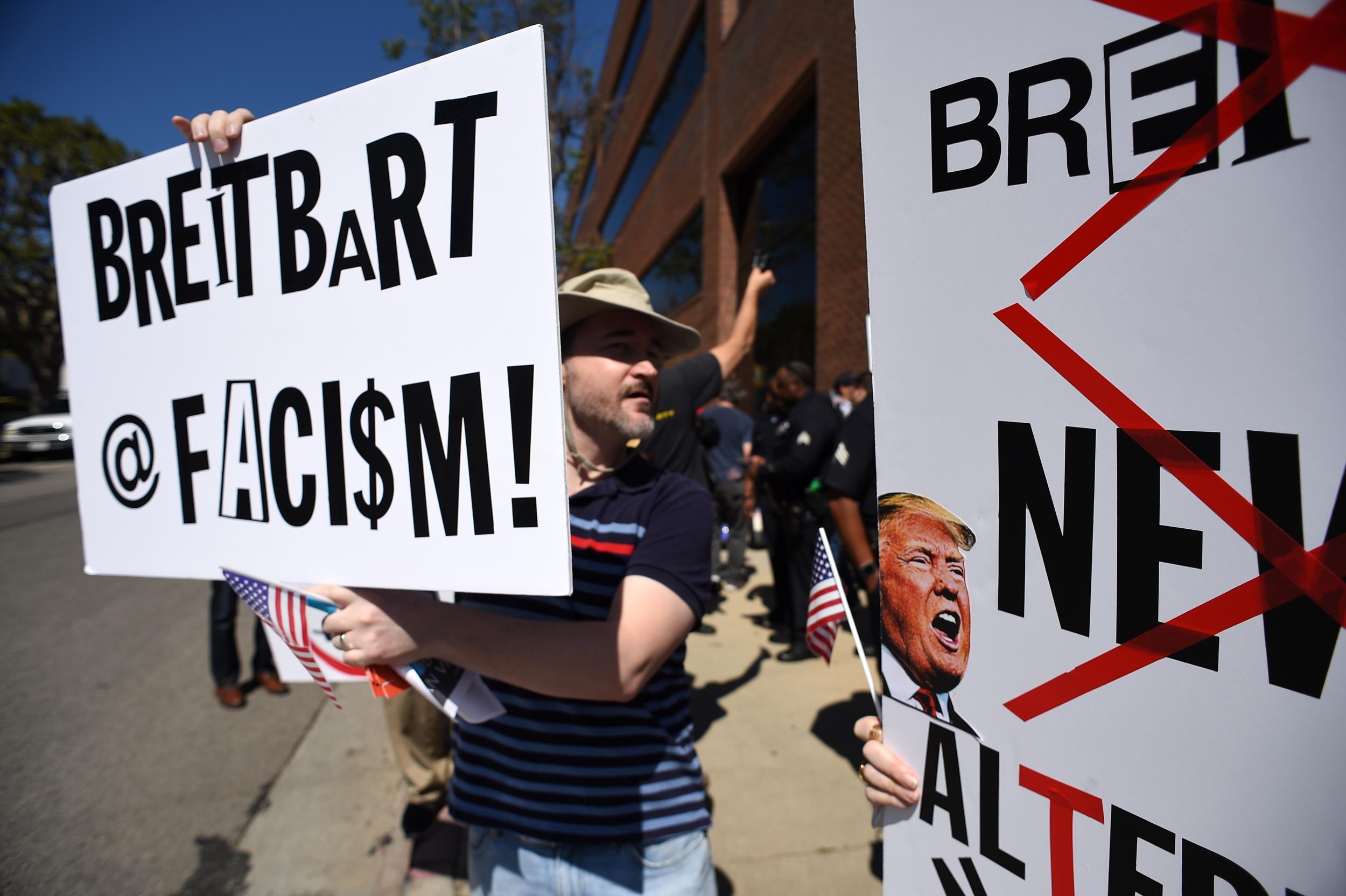 More than 2,500 advertisers have reportedly stopped advertising on right-wing news website Breitbart News in recent months, underscoring the swelling power of a grassroots campaign to boycott the platform, especially amid escalating political tensions in the US.
According to a tweet by Sleeping Giants, a campaign group aiming to pressure companies into cutting ties with media they deem to be racist or sexist, the number of advertisers that have ceased advertising is "climbing towards 2,600".
Breitbart gained prominence as a deeply divisive mouthpiece for many supporters of US President Donald Trump ahead of last year's election. In February, Milo Yiannopoulos, a senior editor and well known figurehead for the site, was forced to resign his position after remarks surfaced in which he seemed to condone paedophilia.
On Friday, Steve Bannon, known for his nationalist views, returned to head up the site. He had been executive chairman until August last year before taking a leave of absence to serve as chief strategist to Mr Trump.
Mr Bannon was the force behind some of Mr Trump's most contentious policies, including the travel ban on people from a number of Muslim-majority countries. He left the White House last week.
Amid the advertiser exodus, Sleeping Giants has repeatedly urged e-retail giant Amazon to cut advertising ties with Breitbart, a move that many of the company's employees appear to support.
In April, nearly 600 people at the Seattle-based organisation reportedly signed an email sent to chief executive Jeff Bezos and senior vice president Jeff Blackburn with the heading: "Amazon Must Stop Advertising on Breitbart News".
Amazon is not believed to have a direct relationship with Breitbart but it does select the exchanges through which it buys ads, which implies that it would have a degree of control over how they are targeted.
And a petition on campaigning website SumofUs calling for Amazon to ditch Breitbart News has garnered more than 590,000 signatures.
Join our commenting forum
Join thought-provoking conversations, follow other Independent readers and see their replies