Cadbury's Freddo chocolate bar price to rise to 30p due to rising commodity prices
Brexit victims: First Marmite, then Toblerone, might Freddos be next?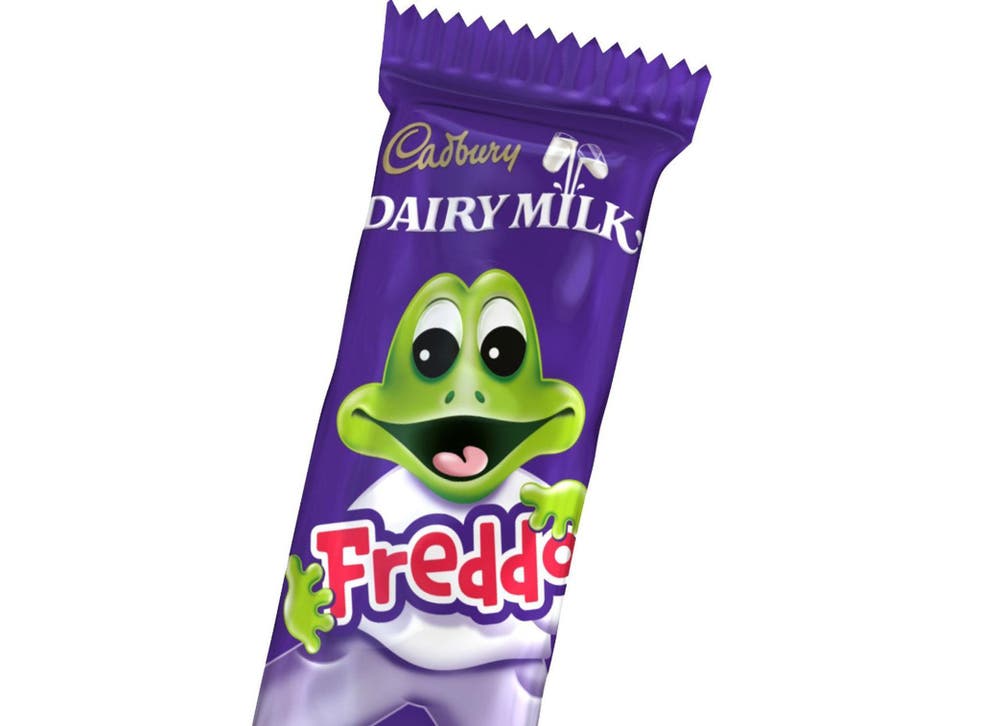 It's been a tough time for chocolate lovers.
Mondelez international, the company which cut the weight of Toblerone bars by widening the gaps between the chocolate peaks, is now expected to raise the prices on Cadbury's Freddo bars.
Toblerone came under fire last year after the space between the distinctive triangles of its chocolate treats was increased. Mondelez International, the company behind the product, said the change was made as a result of a rise in raw material costs in recent months.
In another chocolate tragedy, the retail prices of Cadbury's tiny chocolate frogs are scheduled to jump by 20 per cent from 25p to 30p in spring this year, according to the Guardian.
A Mondelez spokesperson declined to discuss specific brands but confirmed there would be "selective" price increases across its range despite the American multi-nation confectionery giant reporting profits of $548m (£450m) in its last three-month financial period.
A spokesman said: "Increasing prices is always a last resort, but to ensure we can keep people's favourite brands on shelf and look after the 4,500 people we employ in the UK, we are having to make some selective price increases across our range."
Mondelez, which bought Cadbury in 2010, said rising commodity costs combined with the slump in the value of the pound since the UK voted to leave the EU meant its products were becoming more expensive to make.
"It is well reported that food and drink manufacturers have been experiencing increasing commodity costs for some time which, coupled with recent foreign exchange pressures, are making food products more expensive to make. For example, the price of cocoa, which we import into the UK, is up by over 50 per cent since 2013," a spokesperson for the company said.
Chocolate fans have been digesting the news on Twitter.
Twitter user, Eleanor Rosenbach, said: "Enough is enough Brexit. When will your attacks on all that we hold."
Another one added: "The price of a #Freddo will soon be 30p. You thought 2016 was savage, 2017 is off to a great start"
The confectionery industry has a history of "shrinkflation", where prices remain the same as portion sizes get smaller, but conditions this year have put particular pressure on chocolatiers.
A helpful "milk chocolate index" from analysts at Mintec last November showed the combined price of key ingredients – cocoa butter, cocoa powder, whey, sugar and whole milk powder – is up almost 30 per cent this year.
Several companies including Premier Foods, the maker of Mr Kipling cakes and Bisto gravy, clothing retailer Next and Mars, which owns the Maltesers brand said products will either go up in price or becoming smaller in 2017 due to rising commodity costs coupled with foreign exchange pressures.
Brexit Concerns

Show all 26
Sterling is still down about 18 per cent against the dollar since the Brexit vote.
Reuters economists have forecast the pound will drop to a fresh all-time low when Prime Minister Theresa May starts official proceedings to leave the bloc.
Join our new commenting forum
Join thought-provoking conversations, follow other Independent readers and see their replies