Brexit sees number of City jobs available in London financial sector drop 27%
Morgan McKinley said the July fall was not as bad as expected given 'the gravity of the referendum'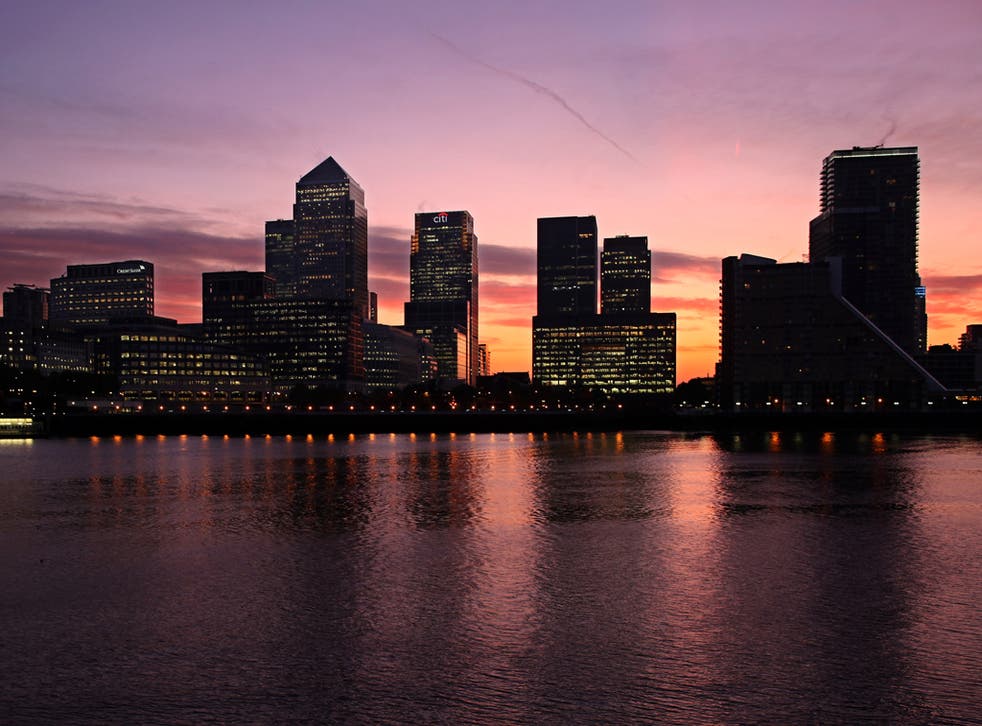 The number of job vacancies in London's financial sector dropped in July as firms dealt with the fallout from UK's vote to leave the EU, a recruitment agency said.
Morgan McKinley's London Employment Monitor for July found available jobs had decreased by 12 per cent compared to the previous month.
On a year-on-year basis, job vacancies fell by 27 per cent.
Morgan McKinley recorded 7,890 new jobs last month, down from 10,920 a year earlier, and down from 9,060 on the previous month.
Meanwhile, the number of professionals looking for new positions dropped by 14 per cent month-on-month and 13 per cent year-on-year.
The recruitment firm said the July fall was not as bad as expected given "the gravity of the referendum".
"Hiring slowed as institutions found themselves in a post-Brexit limbo, but the impact of the referendum was not as aggressive as we expected", said Hakan Enver, operations director, Morgan McKinley Financial Services.
Seasonal factors such as people taking their summer holidays were also to blame for the hiring slowdown, the report found.
Morgan McKinley attributed the employment backlash to decisive political leadership and a growing sense that Article 50 will either or not be triggered or that its consequences will be moderate or slow to materialise.
Enver said the prompt formation of a new government was encouraging.
He also dismissed fears that the Brexit vote would cause London to lose its position as a leading financial centre if banks materialise threats to move some of their operations out of the UK.
"An exodus would require individual businesses to potentially relocate thousands of employees, which simply isn't logistically or financially feasible," Enver said.
"Up to a million Londoners work in the financial sector. Only a small portion of them have the flexibility to up and move to a new country, and no other region can compete with the quantity and calibre of financial professionals," he added.
Since the vote for the UK to leave the EU, pessimism has risen among firms, a survey by YouGov and the Centre for Economic and Business Research found.
The number of businesses that reported feeling pessimistic about the economic outlook for the next year spiked to 49 per cent in the week following the referendum from 25 per cent before.
6 ways Britain leaving the EU will affect you

Show all 6
A fall in confidence could lead to a drop in investment and hiring freezes, the survey suggested.
"People are currently in one of two camps: those with a negative outlook who fear a recession, and those with a positive one, who expect Britain to weather the Brexit storm.
"We will have more clarity in the months ahead as to which camp is right, but in the meantime it's business as usual," Enver said.
Register for free to continue reading
Registration is a free and easy way to support our truly independent journalism
By registering, you will also enjoy limited access to Premium articles, exclusive newsletters, commenting, and virtual events with our leading journalists
Already have an account? sign in
Register for free to continue reading
Registration is a free and easy way to support our truly independent journalism
By registering, you will also enjoy limited access to Premium articles, exclusive newsletters, commenting, and virtual events with our leading journalists
Already have an account? sign in
Join our new commenting forum
Join thought-provoking conversations, follow other Independent readers and see their replies