Brexit latest: Public finances boosted in January by corporation tax receipts
The Chancellor is on course to hit his latest deficit reduction target set in November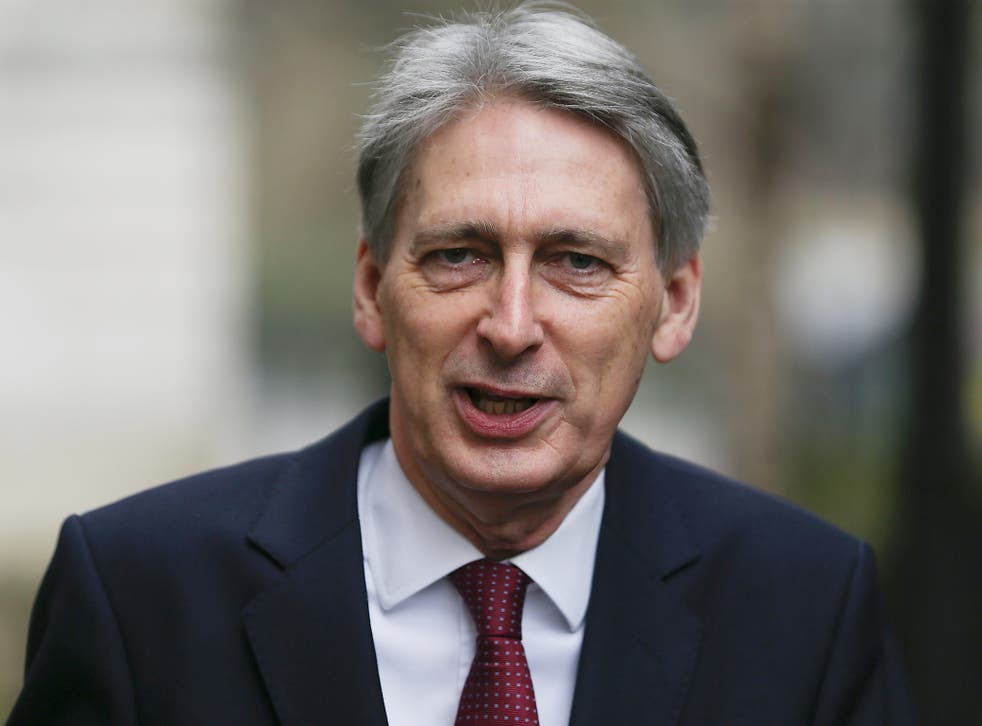 The UK's public finances improved in January on the back of decent growth in corporation tax revenues and revisions in their accounting treatment, leaving the Chancellor, Philip Hammond, on course to easily hit his latest 2016-17 fiscal targets.
According to the Office for National Statistics the Government registered a £9.4bn surplus last month, higher than the £9.1bn surplus in the same month last year.
Corporation tax revenues were 5.4 per cent higher than a year earlier at £4.2bn.
Total borrowing for the fiscal year to date, with two months remaining, is £49.3bn, down from £62.9bn at the same stage in 2015-16.
Last November the Office for Budget Responsibility projected full year borrowing for 2016-17 of £68.2bn.
"We think borrowing should come in significantly below the OBR's current forecast," said Scott Bowman, UK economist at Capital Economics.
Public finances on target
The data showed VAT receipts were up 3.7 per cent year on year in January, in line with the increase so far in the fiscal year.
Income tax and capital gains were 6.1 per cent higher, accelerating from the 3 per cent rate of growth over the first 10 months of 2016-17.
However, economists said some of this annual rise was likely to be due to people shifting self-assessment receipts last year ahead of a rise in the dividend tax in April 2016.
The ONS this month introduced a new way of accounting for corporation tax flows, attempting to register the receipt when the activity occurs rather than in the month when the cash is paid.
That contributed to a downward revision of the level of borrowing for the first nine months of 2016-17 of £4bn.
Business news: In pictures

Show all 13
The ONS also said that under the previous method corporation tax revenues in January would have been £10.1bn.
Last November Mr Hammond ditched his predecessor's target of running an absolute budget surplus in 2019-20.
Instead, the Chancellor said he would aim to balance the budget as soon as possible in the next Parliament.
"Over the long-term, the task of restoring public finances remains significant. If UK growth becomes more sluggish, as we expect, the UK will find it increasingly challenging to generate the tax receipts needed to deliver real progress in cutting the deficit," said Suren Thiru, economist at the British Chambers of Commerce.
Register for free to continue reading
Registration is a free and easy way to support our truly independent journalism
By registering, you will also enjoy limited access to Premium articles, exclusive newsletters, commenting, and virtual events with our leading journalists
Already have an account? sign in
Join our new commenting forum
Join thought-provoking conversations, follow other Independent readers and see their replies