Brexit: Japanese banks tell Government they will move UK jobs to Europe within half a year
Firms including Nomura demand clarity in approach to withdrawl from union or they will begin relocating functions to Europe
Ben Chapman
Friday 16 December 2016 10:28 Comments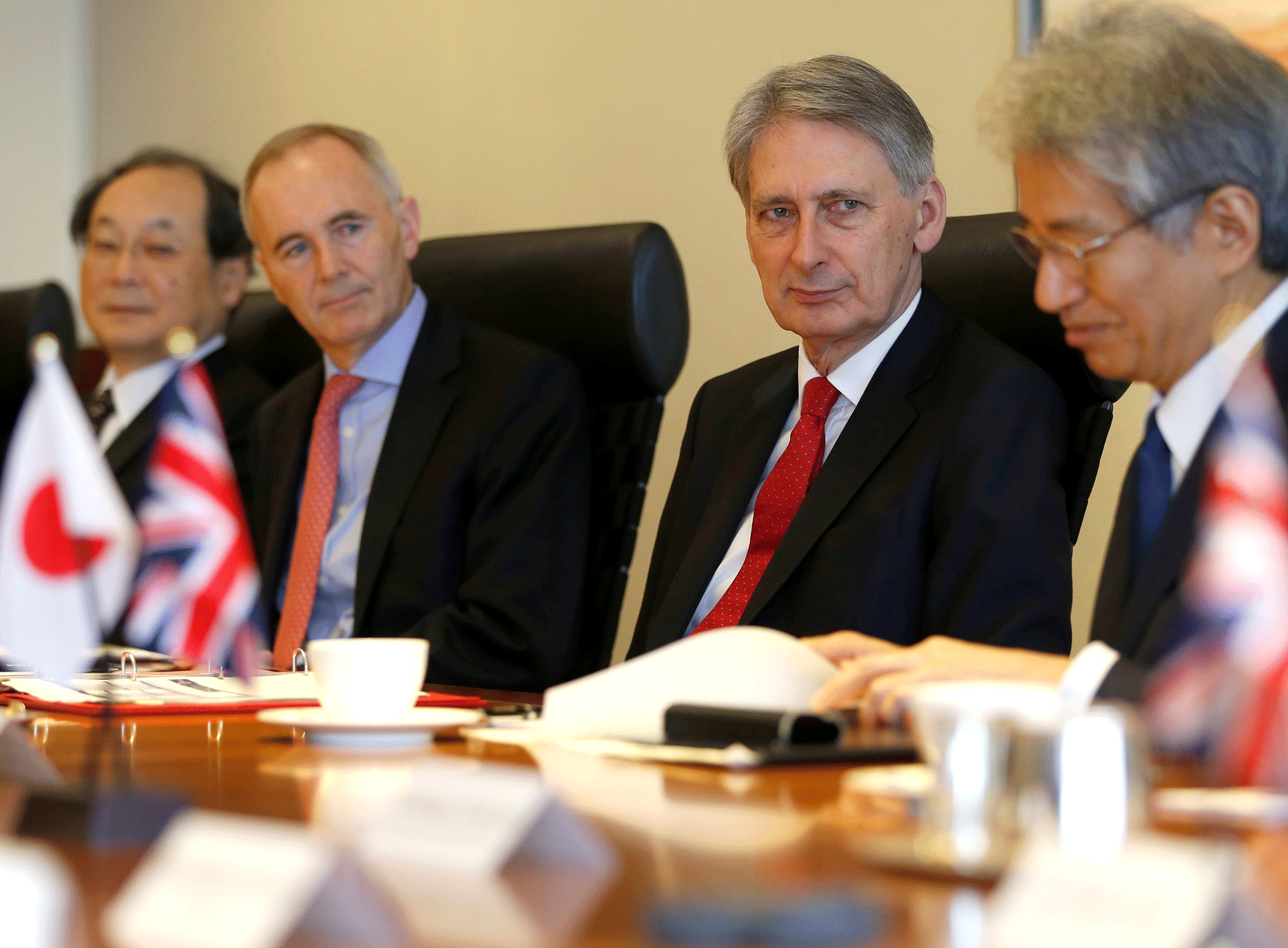 Japanese banks have told the Government they will begin moving operations to the EU within six months unless the Government can provide clarity on the UK's access to the single market.
Banks including Nomura and Daiwa Capital Markets, which employ thousands of people in Britain, reportedly held a "frank" meeting with the City minister Simon Kirby and international trade minister Mark Garnier on 1 December.
According to the Financial Times, one senior Japanese finance executive said it "would be better for our EU-based customers to have an alternative hub".
Ministers have met with top Japanese bank bosses, who reiterated fears about the potential negative impact of Brexit on their UK businesses and urged clarity from the Government about its plans.
The Chancellor Philip Hammond has himself conceded on a trip to Japan this week that: "It's fairly binary for them: they either have access to their markets or they don't have access.
"If they have full access to the markets from London they can continue operating as now. If they don't, they will have to restructure the way their operations address the European market.
Labour MP claims it's 'highly probable' Russia interfered with Brexit referendum
"I've been seeking to cement the UK-Japanese bilateral relationship," Hammond told reporters in Japan this week. "Japan is Britain's second-most-important foreign direct investor after the United States."
Japanese banks employ 5,000 people, mostly in London, with insurers and other financial groups employing many thousands more.
Brexit Concerns

Show all 26
Japanese firms, like their US counterparts, have demanded confirmation that passporting would be maintained after the split, an assurance that Mr Hammond simply cannot give at present.
Passporting allows EU firms to sell their services across the EU's 31 nations while only being subject to one set of regulations. Without confirmation, the exodus will reportedly begin in mid-2017.
Mr Hammond is hoping to secure a "transitional deal" which will ensure a "smooth and orderly Brexit" rather than a cliff edge in 2019, when the two-year negotiation period will end. Without such a deal, firms face a mountain of rule changes and regulatory uncertainty.
In September the Japanese government issued an unprecedented warning that the country's firms would move their headquarters out of Britain "if EU laws cease to be applicable".
Japanese firms employ around 140,000 people in the UK, with Nomura bank, Hitachi and carmakers Honda, Nissan and Toyota all having major bases in the country.
On Wednesday, it was revealed that 40 per cent of US firms with UK bases said they are considering moving to the EU because of uncertainty over Brexit.
Register for free to continue reading
Registration is a free and easy way to support our truly independent journalism
By registering, you will also enjoy limited access to Premium articles, exclusive newsletters, commenting, and virtual events with our leading journalists
Already have an account? sign in
Join our new commenting forum
Join thought-provoking conversations, follow other Independent readers and see their replies