Brexit: KPMG says a three-year transitional deal is desirable and necessary
Brexit Secretary David Davis must negotiate a smooth transition by Christmas if he wants to avoid lorries queuing at the UK border, according to a report by the professional services firm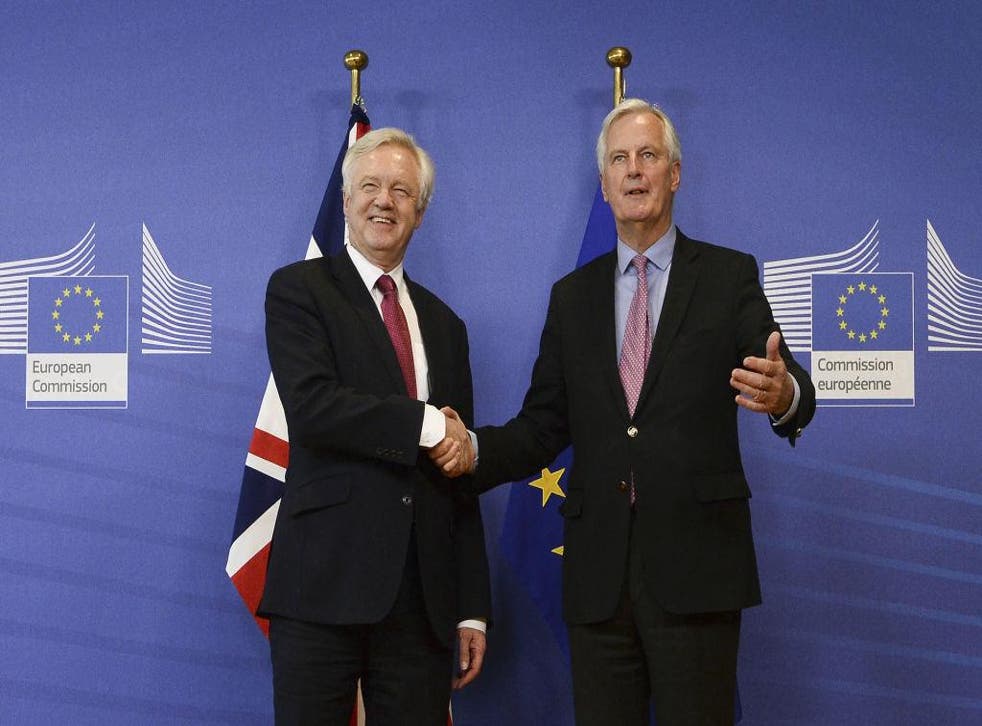 In order for the UK economy to keep functioning after Brexit, a transitional deal of three years is not only desirable but also necessary, according to professional services firm KPMG.
In a report published on Monday, the firm's head of Brexit, Karen Briggs, said that we "face the prospect of a raft of companies pressing the button on their relocation plans if a transition plan isn't in place by Christmas".
"Brexit is the biggest and most complex demerger in modern history so it will take time," she said. A transitional deal, she added, would not be "about trying to stall Brexit" but about avoiding a "chaotic exit that will damage the UK economy".
Dozens of companies, especially in the financial services space, have already committed to setting up EU headquarters or moving jobs to the continent ahead of Brexit, fearful that the political change might inhibit their ability to keep servicing clients in the way that they have up until now.
Ms Briggs said that industries including aviation, life sciences, automotive, chemicals, and financial services all had very pan-European business models, meaning that they would be particularly vulnerable to Brexit if no transitional deal is implemented.
A sudden exit on 29 March 2019 would "rip apart the thousands of bonds that bind the UK and Europe together, rather than carefully unstitching them".
For a sector like financial services, she said, issues around authorisation and portfolio transfers need to be considered careful.
"It is not as simple as renting out a building and moving people," she added.
Big UK exporters, Ms Briggs said, will need an automated system for trading goods with the rest of the block. If we don't have the necessary infrastructure in place, we could see thousands of lorries being held up at borders, she said, as already tends to happen on the Turkish-Bulgarian border, for example.
"If UK plc is going make a success of Brexit, it is going to need enough runway for a safe take-off."
The UK and the EU kicked off a new round of Brexit negotiations on Monday. Brexit Secretary David Davis travelled to Brussels to meet Michel Barnier, the EU's chief negotiator.
Register for free to continue reading
Registration is a free and easy way to support our truly independent journalism
By registering, you will also enjoy limited access to Premium articles, exclusive newsletters, commenting, and virtual events with our leading journalists
Already have an account? sign in
Register for free to continue reading
Registration is a free and easy way to support our truly independent journalism
By registering, you will also enjoy limited access to Premium articles, exclusive newsletters, commenting, and virtual events with our leading journalists
Already have an account? sign in
Join our new commenting forum
Join thought-provoking conversations, follow other Independent readers and see their replies