Brexit: European bankers in UK sick of location limbo and are volunteering to leave
Staff at Citigroup, Goldman Sachs and HSBC have asked to return to their native countries inside the EU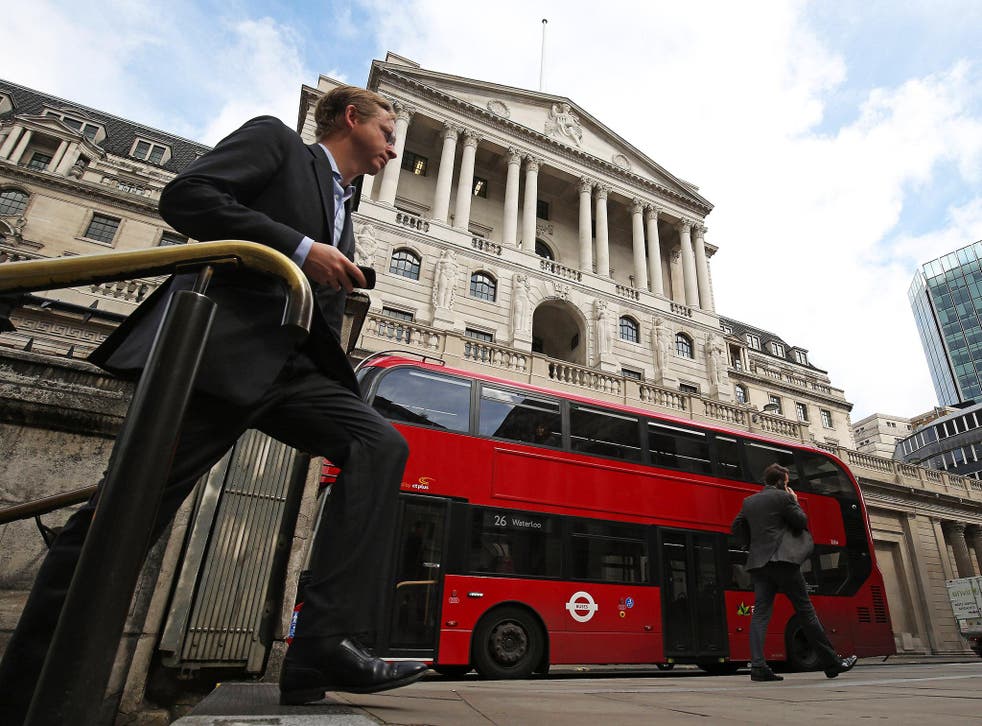 Tired from months of wondering whether their jobs will be moved or cut, foreign employees at some of London's biggest banks are taking the initiative and asking to be moved back home, according to people with knowledge of the requests.
Staff at Citigroup, Goldman Sachs and HSBC have volunteered to return to their native countries inside the EU should their employers need to relocate staff after Brexit, said the people, who asked not to be identified as the discussions are private. At Societe Generale, at least two traders have already moved home — to France and Italy — in anticipation that the bank might start dispersing its London-based employees across the continent, one of the people said.
Global banks have begun the process of moving some UK-based operations to new or expanded trading hubs inside the EU after Prime Minister Theresa May triggered the formal mechanism for quitting the 28-nation bloc. Firms are preparing for a hard Brexit — the loss of their right to sell services freely around the region from their bases in the City — and want to have offices up and running elsewhere before the end of the two-year negotiation period between the UK and EU.
​Brexit could help reverse a trend: For decades, the brightest university graduates from across the EU have moved to London to pursue careers in finance because that was where the global investment banks had their European headquarters.
HSBC executives have been vocal about plans to relocate as many as 1,000 traders from London to Paris. After UK Home Secretary Amber Rudd last year said she would force companies to disclose how many foreign workers they employed to prevent migrants "taking jobs British people can do," the bank received requests from French employees eager to return home, one of the people said.
Family Waiting
One managing director at another bank who recently moved from Frankfurt to London to run a trading business left his wife and children behind in Germany on the assumption that his job will be relocated there after Brexit anyway. Only if Prime Minister May secures a good deal for the industry from her EU partners will he consider pulling his children out of school and moving the family to London, said the banker, who asked not to be identified because he wasn't authorized to speak publicly.
It's not just job security that bankers are after. Many of the jurisdictions competing for the spoils of Brexit are promising attractive tax incentives for high-net-worth individuals to relocate. The French government has been among the most aggressive, offering some returning nationals and foreigners income tax breaks of up to 50 percent for eight years, and exempting overseas properties and assets from the wealth tax. In February, Italy unveiled a package of tax measures including a "flat tax" of 100,000 euros ($107,000) on all foreign-source income.
Due to talent shortages in most EU financial centers outside London, bank executives are hoping to staff their new EU hubs largely with current employees returning home, according to two people familiar with their firms' plans. The objective is to save time and money recruiting and training new staff, and avoid having to offer generous packages to move those who aren't as keen to relocate.
At Citigroup, which last week sent a memo to UK staff warning that some "client-facing roles" may be relocated, at least two Italian bankers have offered to be relocated back to Milan, one person said. Foreign bankers at Goldman Sachs, which is considering moving as many as 1,000 bankers to Frankfurt, have made similar approaches to managers.
Spokesmen at Citigroup, Goldman Sachs, HSBC and Societe Generale declined to comment.
London could lose 10,000 banking jobs and 20,000 roles in financial services as clients move €1.8 trillion of assets out of the UK after Brexit, according to think tank Bruegel. Other estimates range from as much as 232,000 jobs to as few as 4,000. There are about 45,000 EU nationals working in financial services in London, according to PwC data.
London Impact
One Dublin-based headhunter said she'd already seen a spike in inquiries from Irish bankers living in London keen to return if the right jobs came up. None have made the move as banks are still in the early stages of implementing their contingency plans, she said.
London's high-end real estate market, already suffering after investment banks cut staff and slashed bonuses last year, could be hit again as European deal-makers and traders start to leave. Demand is slowing for rental properties charging between 3,000 pounds ($3,750) and 5,000 pounds a week that are traditionally popular with senior executives in financial services, broker Knight Frank said in a report Monday. In some cases, landlords are having to make double-digit percentage reductions to rents to keep apartments occupied.
"Every time I'm with a group of Irish bankers all the talk around the table is about when they're going to move back home," said John Purcell of Purcell & Company, a London-based executive recruitment firm. "If you think it's inevitable that you're going to be moved, and you have a pretty good sense of where to, then you're better off getting in there early so you can get a decent house and get your children into a decent school."
Bloomberg
Register for free to continue reading
Registration is a free and easy way to support our truly independent journalism
By registering, you will also enjoy limited access to Premium articles, exclusive newsletters, commenting, and virtual events with our leading journalists
Already have an account? sign in
Register for free to continue reading
Registration is a free and easy way to support our truly independent journalism
By registering, you will also enjoy limited access to Premium articles, exclusive newsletters, commenting, and virtual events with our leading journalists
Already have an account? sign in
Join our new commenting forum
Join thought-provoking conversations, follow other Independent readers and see their replies