Brexit: Seven London-based banks 'set to open offices in Frankfurt'
Another 20 banks are also seeking to move at least some staff, German media reported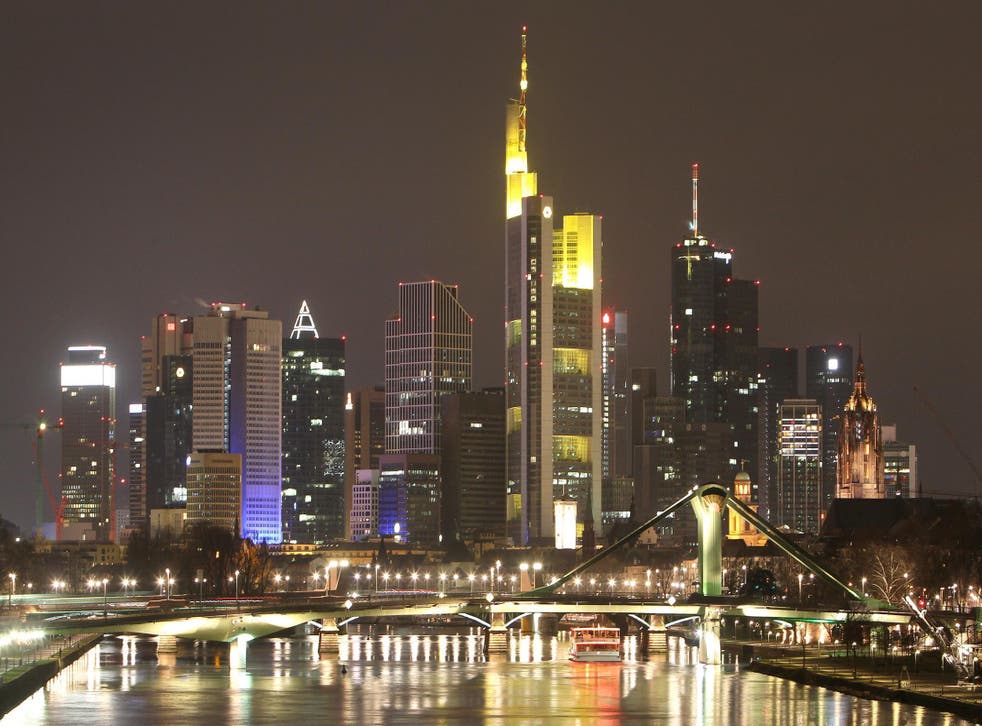 At least seven international banks with bases in London have decided to open Frankfurt offices to ensure they can still trade freely throughout the EU after Brexit, according to officials representing the German city.
Another 20 banks are also seeking to move at least some staff, German media reported. Goldman Sachs, Citigroup, Credit Suisse and UBS are understood to be among those considering relocating staff.
"A Chinese, Japanese, Korean, Swiss, Indian and a Russian bank have already opted for Frankfurt," Hubertus Väth, managing director of Frankfurt Main Finance, the city's business promotion association, told Handelsblatt on Wednesday.
"In three of the five US banks, decisions have been made in favour of Frankfurt, or are in the offing," he said. "With more than 20 banks, the talks are getting more and more concrete."
Speaking to the Frankfurt Finance Summit, Sylvie Matherat, head of compliance at Deutsche Bank said the firm could move around 4,000 staff away from Britain.
"For front office people if you want to deal with an EU client, you need to be based in the EU," she reportedly said.
Big banks cannot afford to wait for politicians and regulators to clarify what changes will be made, she said.
None of the banks have yet confirmed the moves, though all big City firms are currently making plans for how they will deal with the fallout from Britain's decision to leave the EU.
In January, the chief executive of the London Stock Exchange warned that Brexit could cost the City of London up to 230,000 jobs if the Government fails to provide a clear plan for after the split.
Business news: In pictures

Show all 13
At the World Economic Forum in Davos this January, UBS Chairman Axel Weber said that about 1,000 of the Swiss bank's 5,000 employees in London could be affected by Brexit, and HSBC chief executive Stuart Gulliver said his bank will relocate staff responsible for generating around a fifth of its UK-based trading revenue to Paris.
Goldman Sachs' Europe chief executive, Richard Gnodde, said in March that the US bank would relocate hundreds of staff out of London even before any Brexit deal is struck, as part of its contingency plans. The company currently employs around 6,000 people in London.
Other banks and insurance companies have said that they will be opening European subsidiaries, but while such a move will likely incur additional costs, it won't necessarily mean job moves in every case.
Join our new commenting forum
Join thought-provoking conversations, follow other Independent readers and see their replies