Brexit: Societe Generale planning to move up to 400 banking jobs from London to Paris
'At this stage, it seems quite clear that it will be necessary to relocate a certain number of jobs to the euro zone,' SocGen boss Frederic Oudea said
Ben Chapman
Tuesday 11 July 2017 16:51 Comments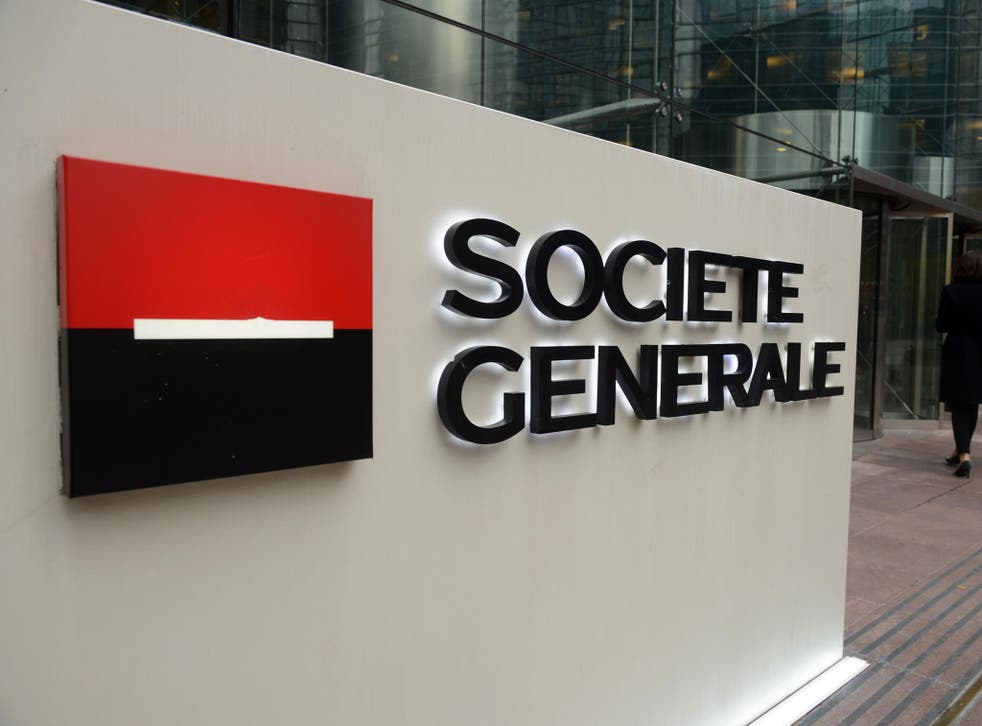 French bank Societe Generale could move 400 banking jobs from London to Paris as a result of Brexit, chief executive Frederic Oudea has said.
"At this stage, it seems quite clear that it will be necessary to relocate a certain number of jobs to the euro zone," Mr Oudea told Reuters at a banking conference in Paris on Tuesday.
"In this scenario, in the light of the decisions taken by the government, we will concentrate the relocations in France," Mr Oudea.
Mr Oudea said post-Brexit moves could affect around 300 to 400 corporate and investment banking jobs – up to a fifth of the 2,000 staff SocGen has in the UK.
The SocGen boss was speaking at a meeting organised by Europlace, the French capital's lobby group, and attended by French prime minister Edouard Philippe as well as senior executives from JP Morgan, HSBC and BNP Paribas.
Speaking at the conference, JPMorgan boss Jamie Dimon said all banks must prepare for a "hard Brexit" scenario which would see firms lose their financial passport to operate across the EU. He reiterated plans to increase headcount at JPMorgan's Frankfurt office.
HSBC chief executive executive Stuart Gulliver said about 1,000 of HSBC's 43,000 jobs in the UK would probably move to mainland Europe, underlining comments made in January.
Europlace said in January that Paris could lure as many as 20,000 jobs from Britain's finance industry.
Brexit Concerns

Show all 26
French President Emmanuel Macron's new government has signalled its intention to ramp up efforts to attract banks with London operations.
Politicians in Paris have committed to cutting the costs associated with hiring and firing workers as well as reducing regulatory red tape.
The French capital is vying with other European centres including Frankfurt, Amsterdam, Dublin and even Madrid to attract financial firms looking to secure an EU base for when the UK leaves the trading bloc.
Register for free to continue reading
Registration is a free and easy way to support our truly independent journalism
By registering, you will also enjoy limited access to Premium articles, exclusive newsletters, commenting, and virtual events with our leading journalists
Already have an account? sign in
Join our new commenting forum
Join thought-provoking conversations, follow other Independent readers and see their replies