Brexit will not affect UK economy's long term future, a new study suggests
PwC has "a relatively positive long-term growth projection for the UK" as a result of "favourable demographic factors and a relatively flexible economy by European standards"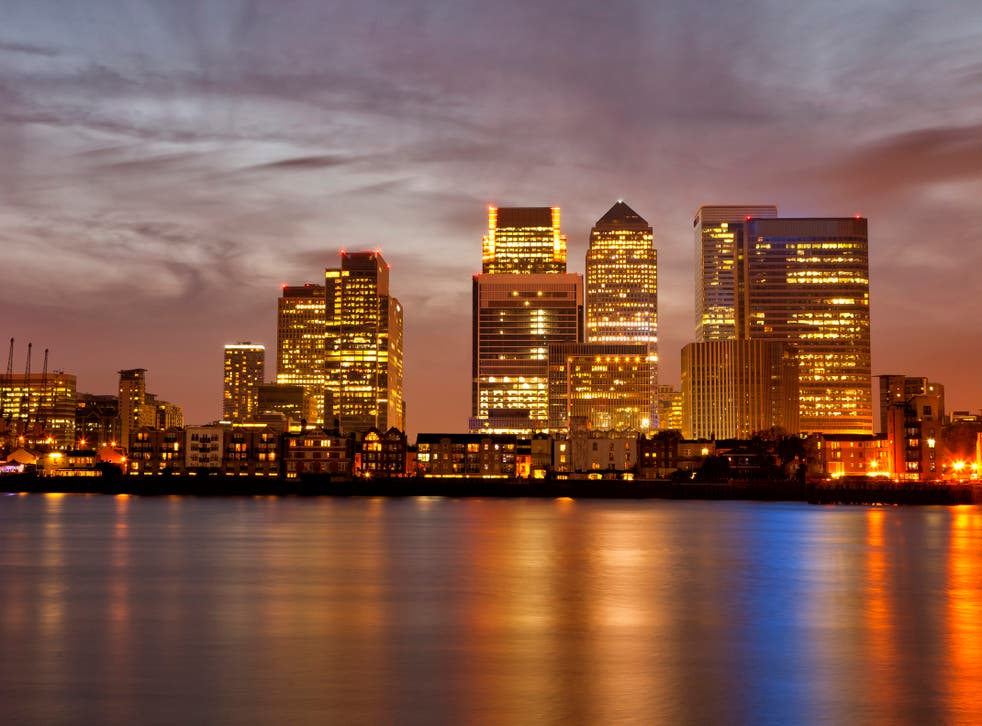 Brexit will prove to be little more than a bump in the road for the UK economy in the long run and the country will successfully defend its spot as one of the world's fastest growing developed economies in decades to come, according to predictions published in a new study.
Professional services firm PricewaterhouseCoopers in a report published on Tuesday projects that the UK will slide just one place—to 10th from 9th—in the global purchasing power parity (PPP) rankings by 2050.
PPP values a country's currency in relation to other currencies, based on the cost of a local market basket of goods.
PwC also predicts that the UK will slip from 5th to 9th in unadjusted GDP terms over that time period, but that it will be the fastest-growing of the "Group of Seven" economies over the whole period to 2050.
"After a year of major political shocks with the Brexit vote and the election of President Trump, it might seem brave to opine on economic prospects for 2017, let alone 2050," says John Hawksworth, the chief economist at PwC.
He adds, however, that he has "a relatively positive long-term growth projection for the UK" as a result of "favourable demographic factors and a relatively flexible economy by European standards".
PwC's forecasts come just days after the Bank of England dramatically lifted its 2017 GDP growth forecast to 2 per cent, from 1.4 per cent in November.
However, the Bank anticipates a slowdown in growth with GDP expected to expand by 1.6 per cent and 1.7 per cent in 2018 and 2019.
The Bank had previously projected that the economy would take a cumulative hit of 2.5 per cent of GDP by 2019 due to Brexit. It now forecasts a 1.5 per cent of GDP hit, equivalent to around £30bn in today's money.
PwC in Tuesday's report said that it assumes the main economic impact of Brexit will occur between now and 2020.
"After 2020, UK growth is assumed to revert to its long-term trend as determined by the fundamentals of working age population growth, investment in human and physical capital, and technological progress," the report's authors wrote.
Beyond the UK, PwC forecasts that the world economy will double in size by 2042, by growing at an average annual rate of 2.5%.
It sees China retaining its spot as top country by PPP GDP and it forecasts that six of the seven largest economies in the world will be emerging markets by 2050.
The European Union's share of world GDP could fall to below 10 per cent by 2050 with France falling out of the top 10 and Italy out of the top 20, according to PwC's report.
How Brexit affected Britain's favourite foods from Weetabix to Marmite

Show all 8
"Emerging economies offer great opportunities for business [and a] failure to engage with these markets means missing out on the bulk of economic growth we expect to see in the world economy between now and 2050," Mr Hawksworth said.
"To succeed, businesses will need to adopt strategies with the right mix of flexibility and patience to ride out the short-term economic and political volatility that is a normal feature of emerging markets as they mature."
Register for free to continue reading
Registration is a free and easy way to support our truly independent journalism
By registering, you will also enjoy limited access to Premium articles, exclusive newsletters, commenting, and virtual events with our leading journalists
Already have an account? sign in
Register for free to continue reading
Registration is a free and easy way to support our truly independent journalism
By registering, you will also enjoy limited access to Premium articles, exclusive newsletters, commenting, and virtual events with our leading journalists
Already have an account? sign in
Join our new commenting forum
Join thought-provoking conversations, follow other Independent readers and see their replies