UK house prices will crash by 10% in case of no-deal Brexit, top credit rating agency forecasts
Price plunge will be deepest in 2020, with prices also falling in 2019 and 2021 if UK leaves EU without deal this month, S&P says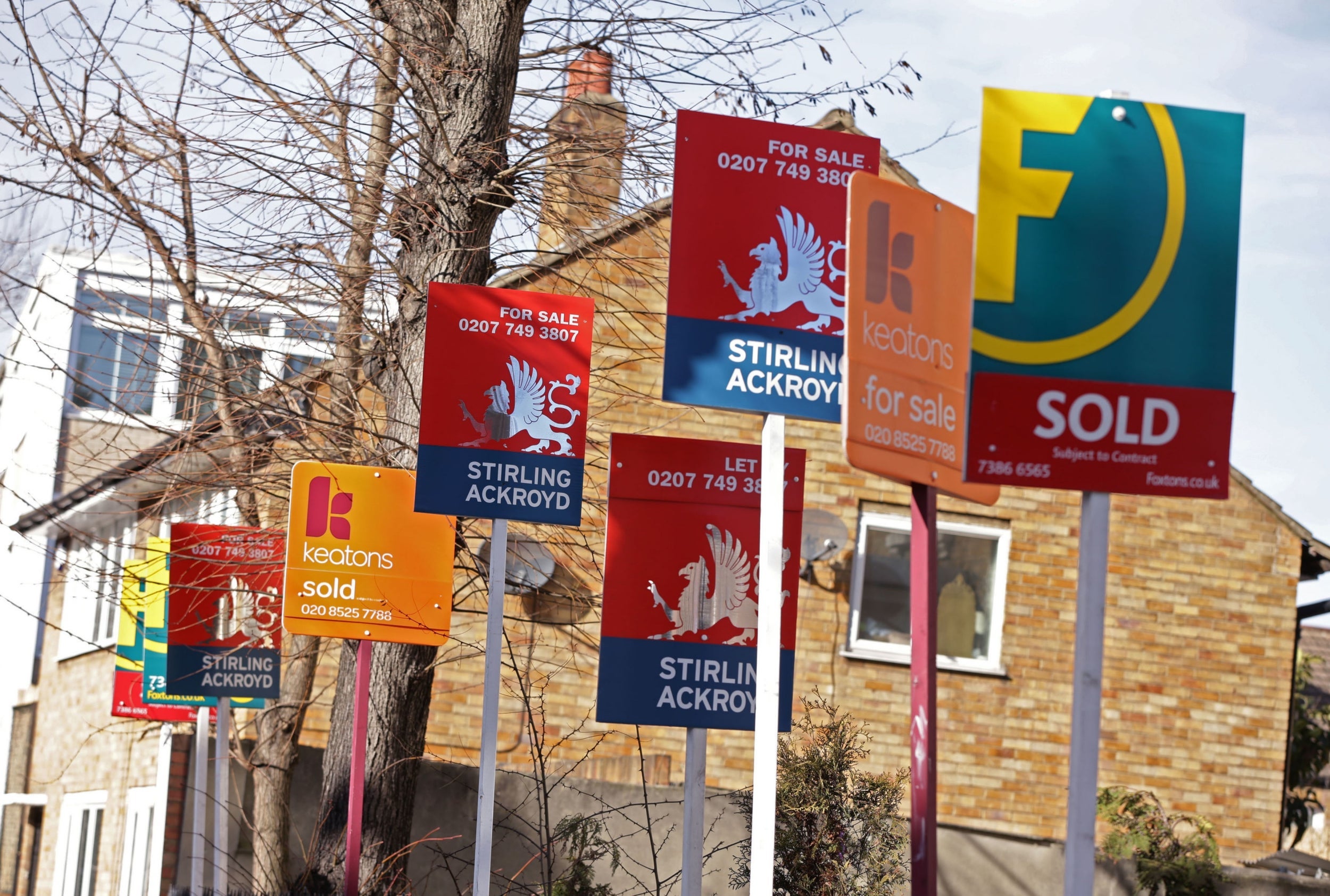 A no-deal Brexit will shave more than 10 per cent off UK house prices next year, a top global credit rating agency has forecast.
The decline will hit many people's most valuable asset even earlier. If Britain crashes out of the EU at the end of this month, house prices will end the year 1.7 per cent lower than in 2018, said Standard & Poor's (S&P), one of the world's three biggest providers of government and company credit scores to investors.
Prices will then tumble another 10.2 per cent in 2020 and another 6.1 per cent in 2021, S&P said in a report on Tuesday. House values will start rising again in 2022, but a predicted 5.9 per cent increase that year will undo only some of the previous losses.
Although S&P's forecasts are at the gloomier end of recent predictions, many organisations expect substantial declines in UK house prices in the event of a no-deal Brexit.
Last month, KPMG said prices could fall by around 6 per cent in 2020 in that case, "with a drop of 10-20 per cent not out of the question" if the market reacts more strongly than the consultancy projects.
KPMG's prediction is in line with no-deal expectations by the government's spending watchdog: in July the Office for Budget Responsibility said house prices will drop by 5.9 per cent in 2020.
On the other hand, if a Brexit agreement is struck before 31 October, the housing market will avoid slipping into the red, according to S&P. It sees a 1.5 per cent price rise in 2020 after stagnation this year.
"We believe that Brexit uncertainty has already started to trickle down into lower housing prices and sales volumes, especially in London," the agency said.
According to the latest official data, house prices inched up by 0.7 per cent in July compared with a year earlier – the slowest pace of growth in almost seven years. Figures for August are due on Wednesday.
The sluggish growth in prices will be welcomed by those yet to get onto the housing ladder.
"House prices have been expensive here for quite some time," Mark Carney, the governor of the Bank of England, said earlier on Tuesday, adding that housing affordability is "a challenge".
"It's first and foremost driven by supply dynamics in the country. It continues to strike me that there is twice as many people in the United Kingdom as there is in my native Canada and the same amount of houses are built every year in the United Kingdom as in Canada."
Join our commenting forum
Join thought-provoking conversations, follow other Independent readers and see their replies