Jeremy Hunt admits no-deal could be almost as bad as 2008 crash
UK likely to fall into recession after no-deal Brexit, top international credit rating agency predicts
Bank economists also note that weakening world economy would amplify Brexit hit to UK
Crashing out of the EU would propel Britain into a recession, a top global credit rating agency has predicted, adding its voice to similarly stark warnings from economists.
Even Jeremy Hunt – who says that as prime minister he would take the UK out of the EU without a deal if necessary – has admitted that doing so could cause almost as much economic damage as the 2008 financial crisis, which led to a severe recession and put 2.7 million people out of work.
"We believe that, without an agreement, the UK economy would likely enter a recession," says the latest yearly analysis of Britain's creditworthiness by Moody's, one of the world's three biggest providers of government and company credit scores to investors.
"The British pound, which has already weakened since the Brexit vote, would come under renewed pressure. Inflation would rise temporarily … squeezing real wages over the first two to three years following Brexit. This in turn would weigh on consumer spending and depress growth."
The UK government itself, Moody's noted, estimated in November that leaving the EU without an agreement would reduce GDP by between 6.3 and 10.7 per cent over the course of 15 years.
Tariffs in the event of a no-deal Brexit

Show all 15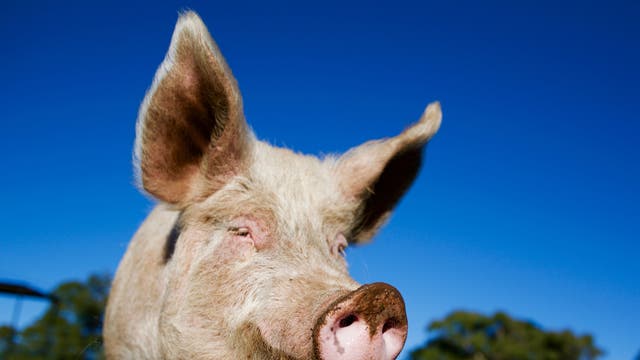 The risks of such an abrupt departure have risen in recent months, not least because both men in the running to replace Theresa May insist they are ready to go through with it on 31 October.
At the same time, the global economy is sputtering, sapped by tensions stemming from Donald Trump's trade war, mainly with China but also threatening Europe and Mexico. In a sign of things to come, weaker demand from abroad was a key driver behind an unexpectedly sharp contraction in UK manufacturing in June.
Peter Dixon, economist at Commerzbank, broadly agrees with the assessment by Moody's. He says that before the previous Brexit deadline on 29 March his own bank forecast "potentially quite a dramatic contraction of output" in the event of a hard Brexit, although he adds it is hard to make such worst-case forecasts with much certainty.
"We are operating in the realms of the unknown," Dixon says. "The one difference [now] perhaps is that the world economy is rather weaker. Brexit might exacerbate the problems elsewhere, particularly in Europe, and feed back to make the UK situation even worse than it might otherwise be."
David Owen, economist at Jefferies, says it is "inevitable" that Britain's GDP will fall at least temporarily following a no-deal Brexit and that the risk of a recession – defined as two or more consecutive quarters of declining output – is higher than it was back in March.
Crashing out from the EU could also force the UK into more debt as lower growth would reduce tax revenues and require a rise in government spending to soften the blow to the economy, Moody's said.
This analysis chimes with warnings by Philip Hammond, the chancellor, that a hard Brexit would be hugely costly. On Tuesday, he put that cost at £90bn, which would eat up all of the nearly £27bn in so-called "fiscal headroom" and require the government to find more money to deal with the immediate impact of a no-deal exit.
Join our new commenting forum
Join thought-provoking conversations, follow other Independent readers and see their replies