British shoppers throw 1.4 million bananas away every day, new figures reveal
Sainsbury's is launching in stores 'Banana Rescue' stations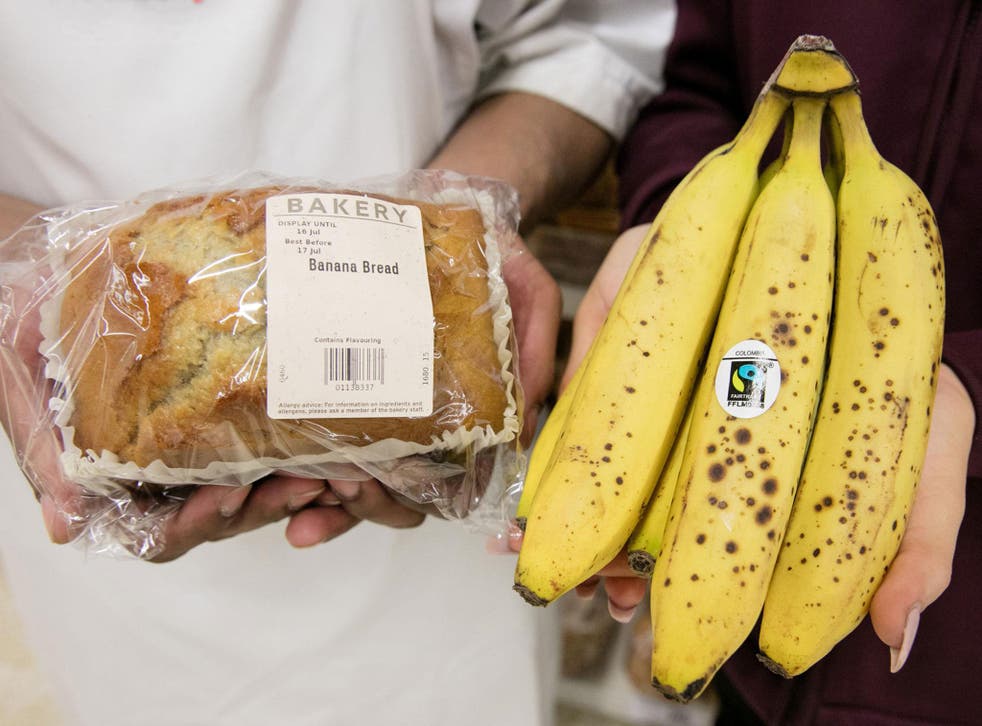 British families are throwing away 1.4 million bananas that are perfectly good to eat every day at cost of £80m a year, new figures have shown.
Figures from Wrap, the government's waste advisory body, published by supermarket Sainsbury's on Monday, found that one in three people bin bananas if there is a single bruise or mark on the skin.
More than one in 10 customers also admit to discarding the fruit if there's any green on the skin.
The supermarket is ramping up efforts to combat food waste and is pushing British shoppers to make bread and pastries out of bruised and blackened bananas.
Starting from this week, Sainsbury's will launch hundreds of pop-up "banana rescue" stations in its outlets to encourage shoppers to give bruised bananas a chance. The stations will provide tips and ideas on how to bake with bananas, or use them in smoothies.
The move is part of the supermarket's £10m "Waste less, Save more initiative", and the pop-up plinths are already live across over 500 stores nationwide
The retailer's head of sustainability, Paul Crewe, said Sainsbury's wants to inspire customers to use the fruit in different ways.
"The quest for a perfectly a-peeling banana is resulting in waste that could be avoided. We're determined to help shoppers reduce the number of bananas going to waste at home too," he said.
"Sixty one per cent of Britons admit they never use otherwise discarded bananas in baking, so we want to inspire customers to use their fruit in different ways. There's no need to bin the bruised ones anymore," he added.
Food and drink news

Show all 35
Last months, MPs urged supermarkets to sell "wonky veg" as part of their main fruit and vegetable lines to help reduce food waste.
Knobbly carrots and parsnips do not taste or cook any differently from other vegetables and should be saved from supermarket reject bins, Environment, Food and Rural Affairs Committee chairman Neil Parish said.
Morrisons, starting from this week and until the end of the summer, will start selling deformed avocados at a third of the average cost of normally-shaped ones
Join our new commenting forum
Join thought-provoking conversations, follow other Independent readers and see their replies