Almost £8bn wiped off BT's market value after the company slashed forecasts on 'inappropriate behaviour'
BT said that the write-down for the business had risen from a previously expected £145m to around £530m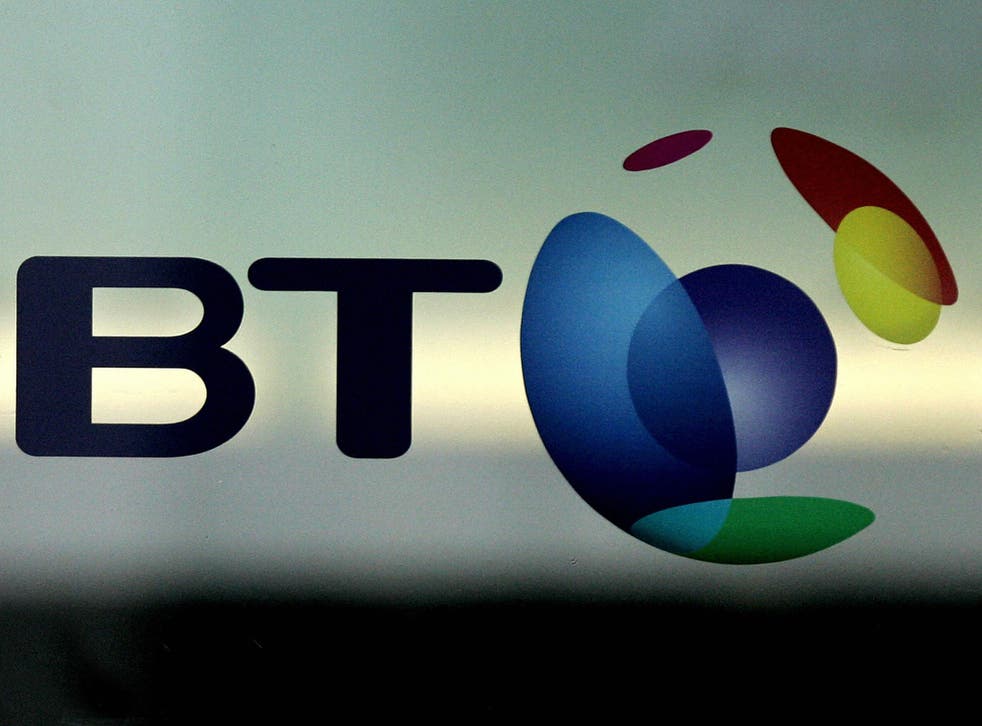 Close to £8bn was wiped off the market value of BT on Tuesday after the company slashed its earnings forecast for this year and next, citing accounting errors in its Italian business that the company said are "far greater" than previously expected.
The network provider in October last year already said that an initial internal investigation of accounting practices in the Italian business had brought to light "historical accounting errors and areas of management judgement requiring reassessment."
On Tuesday, however, it said that further investigation, which included an independent review by professional services firm KPMG, "revealed that the extent and complexity of inappropriate behaviour in the Italian business were far greater than previously identified." Shares tumbled and ended thhe session more than 20 per cent lower, sending the company to the bottom of the FTSE 100 blue chip index and wiping around £7.8bn off its market value, according to Thomson Reuters data.
This is "a dark day for BT shares," said Neil Wilson, a market analyst at ETX Capital. "The problem is that investors will fear that this is not the end – what else will be uncovered? The costs could yet rise and that fear is driving the selling this morning," he added.
BT said that the investigation had "revealed improper accounting practises and a complex set of improper sales, purchase, factoring and leasing transactions."
As a result of this, the group said that the write-down for the business had risen from a previously expected £145m to around £530m.
For the financial year ending in 2017, they now expect a decrease in adjusted revenue of around £200m, a decrease in adjusted core earnings of around £175m, and a decrease of up to £500m of normalised free cash flow.
"Today's announcement from BT surprises us on a number of counts," Richard Marwood, a senior fund manager at Royal London Asset Management said. "Firstly, BT is a strong company with a relatively predictable business and so not generally prone to these kinds of warnings. Secondly, given the modest scale of the Italian business, the magnitude of the hit it has caused is concerning," he said.
Business news: In pictures

Show all 13
BT said that it had already suspended a number of BT Italy's senior management team and appointed a new Chief Executive of the business in the country, who will take charge on 1 February.
Register for free to continue reading
Registration is a free and easy way to support our truly independent journalism
By registering, you will also enjoy limited access to Premium articles, exclusive newsletters, commenting, and virtual events with our leading journalists
Already have an account? sign in
Register for free to continue reading
Registration is a free and easy way to support our truly independent journalism
By registering, you will also enjoy limited access to Premium articles, exclusive newsletters, commenting, and virtual events with our leading journalists
Already have an account? sign in
Join our new commenting forum
Join thought-provoking conversations, follow other Independent readers and see their replies