Burberry's Christopher Bailey massive pay package sparks shareholder anger
Bailey's total package including salary and potential share options is worth more than £27 million
Laura Chesters
Thursday 10 July 2014 11:40 Comments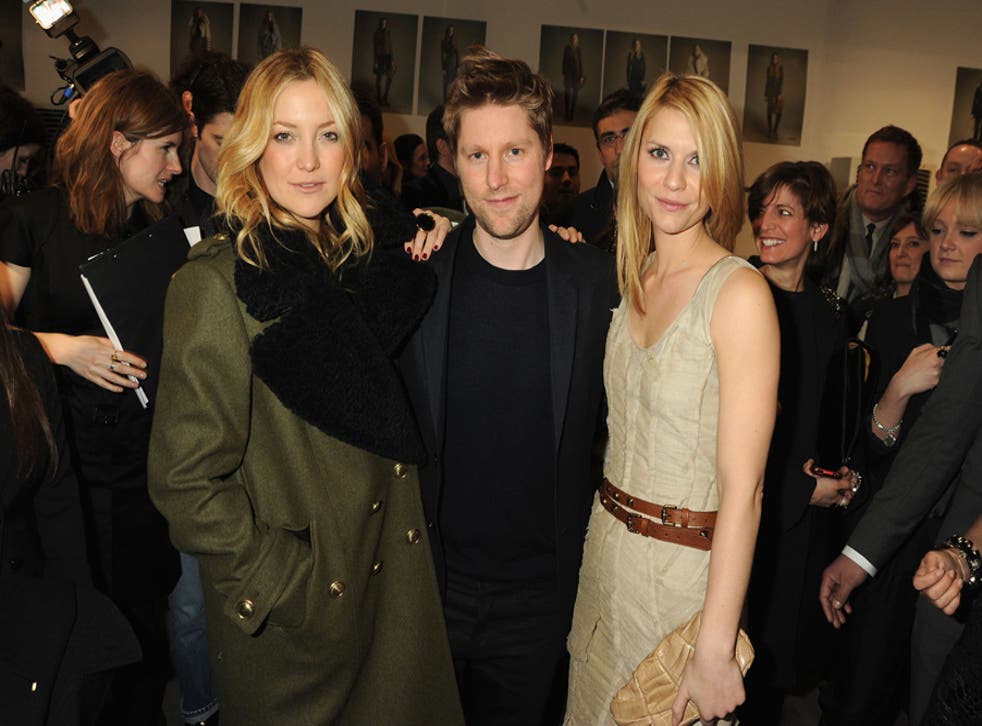 Burberry chief executive Christopher Bailey's controversial £27 million package could see up to 30 per cent of investors opposing the luxury brand's plan at Friday's annual meeting.
Bailey took on the enhanced position alongside his chief creative officer role in May — taking over from Angela Ahrendts, who also courted controversy over pay.
His total package including salary and potential share options is worth more than £27 million.
One major shareholder said: "We expect between 25 per cent and 30 per cent to vote against", calling it an extremely "wealthy package".
The investor said "shareholders generally don't mind executives getting paid well for exceptional performance" but called Bailey, who has been at the group for 13 years, "unproven" in terms of executive experience despite his successful track record as chief creative officer.
Burberry regards Bailey as its biggest asset and has argued to shareholders that his pay is in line with other global luxury-goods companies.
For example, Prada's Miuccia Prada gets a total of £11.7 million in 2013 compared to Bailey's smaller package when share options are removed.
Burberry has been a runaway success story with record sales and profit last year — sales rose 17 per cent to £2.3 billion and pre-tax profit jumped 8 per cent to £461 million.
In pictures: London Collections Men SS15

Show all 10
But many shareholders are unhappy. One said: "There will be a mixed outcome on Friday. It will go through, but the number who will oppose will be enough to make management sit up and listen."
The two issues in focus on Friday will be the directors' remuneration policy and the remuneration report. Last week the Institutional Voting Information Service — now part of the Investment Management Association — issued an amber warning ahead of the meeting.
Pension fund adviser Pirc has advised members to vote for the report but to oppose the policy, criticising high pay across the group's directors in general.
Pirc said: "The executive directors' total potential rewards under all incentive schemes are considered to be excessive as they may amount to 825 per cent of base salary."
Burberry has a track record of around 30 per cent of shareholders voting against or abstaining on its remuneration report in the past. Over the past four years between 3 per cent and 10 per cent have voted against its remuneration report.
Burberry declined to comment.
Christopher Bailey's overall package includes shares worth up to £26 million and puts him among the FTSE 100's biggest earners.
It includes:
Basic salary of £1.1 million
£440,000 allowance, on top of salary. This is a way to increase Bailey's pay without Burberry raising the overall cost of the salary — which would have substantially increased the cost of his future bonus, share incentives, pension allowance.
A one-off, performance-based grant of 500,000 shares (when he was promoted to chief executive) This is worth £7 million at today's share price.
Share awards: he got 350,000 shares in 2010 and one million shares in 2013: these shares were awarded when Bailey was chief creative officer and will vest between 2015 and 2018. At today's share price, these are worth £19 million.
An 80 per cent discount on Burberry products (all directors receive a staff discount).
Register for free to continue reading
Registration is a free and easy way to support our truly independent journalism
By registering, you will also enjoy limited access to Premium articles, exclusive newsletters, commenting, and virtual events with our leading journalists
Already have an account? sign in
Join our new commenting forum
Join thought-provoking conversations, follow other Independent readers and see their replies