Millions believe they have 'great idea' for business but could not set one up, poll claims
Lack of confidence and money cited among main reasons for doubt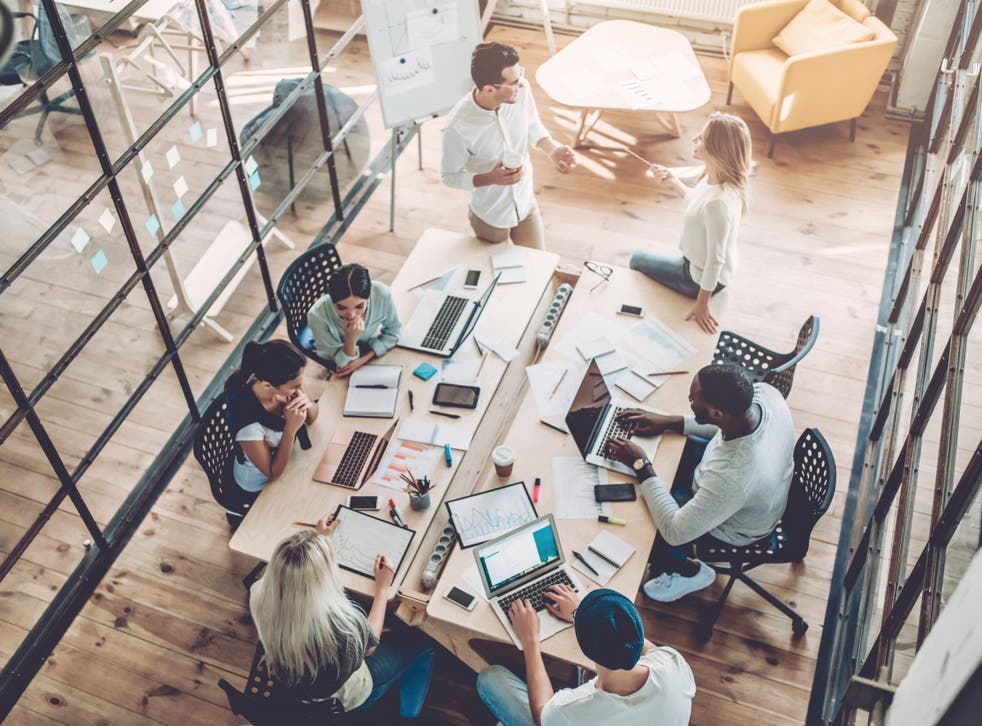 Millions of people think they have a "great" idea for a business but half think they would not be able to set one up, a poll has found.
Research polling 2,000 UK adults found more than one in 10 have had an idea they think they could turn into a business.
However, four in 10 agreed it can be more difficult to set up a "non-traditional" business model.
Other obstacles identified in the poll included not having the money, not having the right networking opportunities and a lack of confidence.
Of those aged 18-24, 40 per cent claimed to have had an innovative idea to start a business with.
Business news: In pictures

Show all 13
Nearly half of respondents in this group said they believe age is a barrier to business success. Less than one-third of those over 45 agreed.
Ian Campbell, interim executive chair, Innovate UK, which commissioned the research, said: "Just having a great idea doesn't necessarily guarantee success.
"Our study shows there are plenty of creative people out there with potentially game-changing ideas, but to launch it in the first place is the main challenge.
The poll also found nearly one in 10 believed their ethnicity would prevent them from being successful with their plan, and an equal percentage thought their gender could be a factor.
Of those who said they have had a great idea, six in 10 intended to start their project in the next five years, as they felt they had identified a gap in the market or a problem to solve.
More than one-quarter believed they had an idea which could solve safety and security challenges, while the same number thought their proposal could tackle climate change.
One-fifth believed their concept had the potential to become a national success in the UK.
Of the young people who admitted they had already tried and failed to start a new business, nearly one-third said it was because of a lack of experience and financial backing.
But one in five young people admitted they had been inspired in their own working life through learning from the mistakes of others.
The research, conducted via OnePoll, found 35 per cent cited ambition as a key way of thinking when trying to establish a successful business.
The poll also asked respondents to name the most game-changing innovations of the last 10 years, with mobile technology coming out on top across all ages.
Within the top 10 were contactless payments, social media, 3D printing and Netflix.
Ben Marson, director of partnerships at The Prince's Trust, who work in partnership with Innovate UK, said of of the young innovators programme: "At The Prince's Trust we believe that every young person, no matter their background, should have the chance to thrive in work.
"We know the immense potential and entrepreneurial spirit of UK young people but not everyone has the opportunity to turn their ideas into reality."
SWNS
Register for free to continue reading
Registration is a free and easy way to support our truly independent journalism
By registering, you will also enjoy limited access to Premium articles, exclusive newsletters, commenting, and virtual events with our leading journalists
Already have an account? sign in
Register for free to continue reading
Registration is a free and easy way to support our truly independent journalism
By registering, you will also enjoy limited access to Premium articles, exclusive newsletters, commenting, and virtual events with our leading journalists
Already have an account? sign in
Join our new commenting forum
Join thought-provoking conversations, follow other Independent readers and see their replies