Skyscanner, Mothercare, Pets at Home: Business news in brief on Thursday November 24
Parents face Brexit hit as Mothercare warns over clothing price hikes; Pets at Home posts 9.1% rise in revenue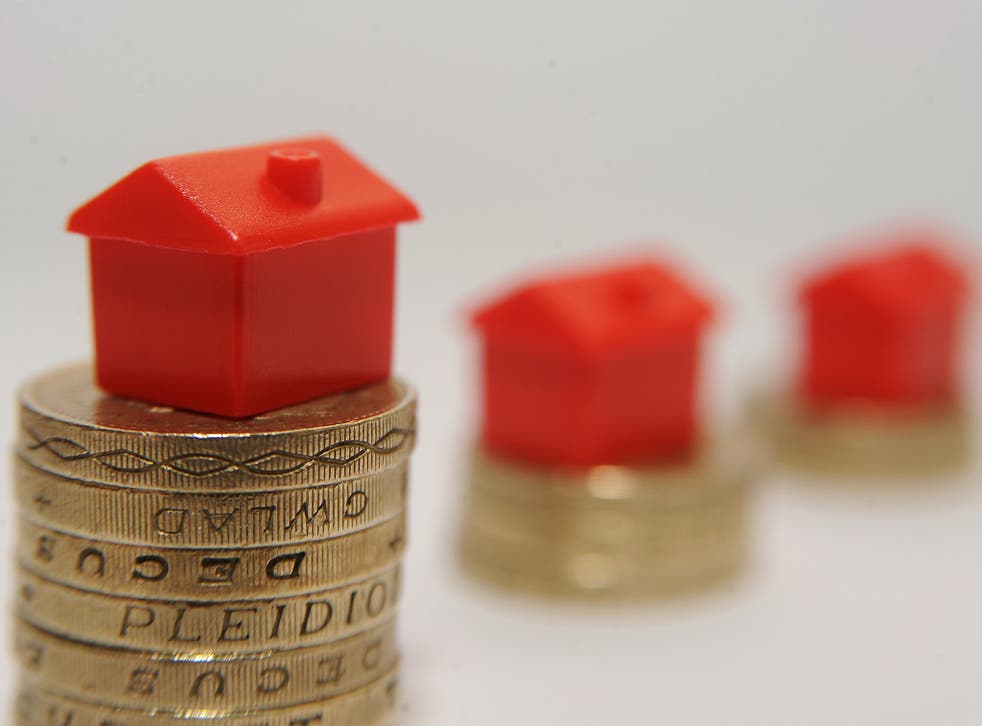 Mortgage approvals down but confidence 'robust'
The number of mortgages approved to home buyers was 10 per cent lower in October than a year earlier, according to a high street banking report. But the British Bankers' Association (BBA) said consumer confidence remained "robust" – with consumer credit growing at its fastest rate in a decade. BBA figures showed 40,851 mortgages were approved for house purchases in October, about 10 per cent lower than the 45,352 approvals seen in October last year. But October's figure was still the highest in five months. The BBA said across the first 10 months of this year, house purchase approvals were running 4 per cent lower than in the same period in 2015.
Samuel Tombs, chief UK economist at Pantheon Macroeconomics, said the figures show that recent falls in mortgage rates had resulted in a very modest increase in mortgage borrowing. He said: "Approvals will struggle to rise further in the near-term, given that mortgage rates will start to edge up soon." Mr Tombs said swap rates, which lenders use to price their mortgages, have rebounded over the past two months. He said: "In addition, the impending stagnation of households' real incomes, driven by soft employment growth and high inflation, suggests that mortgage approvals will remain depressed next year. "On top, changes to the tax treatment of mortgage interest payments for buy-to-let investors in April will dampen lending too."
Meanwhile consumer credit, which includes borrowing on personal loans, overdrafts and credit cards, was showing annual growth of over 7 per cent – the highest rate seen since 2006. Rebecca Harding, the BBA's chief economist, said: "Consumer credit is now growing at its fastest rate since November 2006, reflecting strong retail sales growth. Consumer confidence remains robust as borrowers take advantage of record low interest rates." Howard Archer, chief UK and European economist at IHS Global Insight, said: "It looks inevitable that the fundamentals for consumers will progressively weaken over the coming months, with inflation rising markedly due to the weakened pound and companies likely increasingly looking to hold down pay to limit their total costs." The report also showed that lending to non-financial companies increased by £1.4bn in October, following a £276m fall the previous month. Mr Archer said: "There remains the concern that businesses will become increasingly cautious in their behaviour, especially investment, over the coming months due to heightened uncertainty as the UK's Brexit process gets under way."
PA
Pets at Home posts 9.1 per cent rise in revenue
Pets at Home, Britain's biggest pet shop group, said half-year revenue jumped 9.1 per cent as it sold more pet food and accessories. The company, which also offers veterinary care and grooming services for pets, said revenue for the 28 weeks to 13 October increased to £441.3m from £404.5m last year. The company's merchandise business reported revenue growth of 4.7 per cent, with the foods segment posting a 3.7 per cent rise and accessories 5.9 per cent.
Reuters
Parents face Brexit hit as Mothercare warns over price rises
Parents are set to be the latest to suffer from the Brexit-hit pound after Mothercare warned over price rises for baby clothes. The retailer said prices are expected to rise by between 3 per cent and 5 per cent from the middle of next year as it faces surging costs after the pound's plunge since the vote to leave the EU. Clothing and footwear will take the brunt of the price rises as Mothercare buys most of its ranges in US dollars from suppliers in the Far East and India. The blow to mothers and fathers comes after the pound slumped to 31-year lows against the dollar following the EU referendum. A raft of retailers has warned over price rises since the referendum, including high street giant Next. Mark Newton-Jones, chief executive of Mothercare, said the slump in the value of the pound has had a "big impact". He added: "We are working very hard... to take down that cost."
He said the group had negotiated with suppliers to reduce the price impact by a third, while the company itself will take on around a third of the extra costs, with the rest passed on to customers. His warnings came as Mothercare revealed it slumped to a loss after suffering a "difficult" first half, as sales were knocked by poor weather and a warehouse overhaul. Shares in the group fell 4 per cent as it posted a bottom-line loss of £800,000 in the six months to 28 October against profits of £5.8m a year earlier, with like-for-like UK sales falling by 0.7 per cent.
PA
UK's Skyscanner set for $1.7bn sale to Ctrip
A day after the UK Chancellor Philip Hammond highlighted the problem of British technology companies' inability to grow to international scale, another one of its most promising start-ups was snapped up by a Chinese buyer. Ctrip.com International will buy air-ticketing specialist Skyscanner for about £1.4bn, as China's biggest online travel company explores ways to expand beyond a home market it already dominates. The deal marks another purchase of a UK tech firm by a foreign buyer. Skyscanner, based in Scotland, was valued at more than £1bn by investors after a financing round in January, according to a British securities filing.
Ctrip, whose growth in years past was tied to the phenomenal rise of Chinese tourism, gains a strong foothold in Europe through the purchase of 13-year-old Skyscanner, one of the region's larger flight ticketing services with more than 60 million monthly active users. The Chinese company said the acquisition will help it offer users a more complete array of options that combine air, rail and road travel. Ctrip said in a statement that the purchase is "mainly" a cash transaction, with the remainder consisting of equity and loans.
Bloomberg
Business news: In pictures

Show all 13
London property prices 'falling faster than you think'
UK real estate prices may be dropping at a much faster pace than official reports indicate, according to the Irish agency that manages property loans acquired from bailed-out banks. Reports since Britain's vote to leave the EU point to the value of land in central London declining by more than 10 per cent in the past year, while house prices are 11 per cent below their 2014 peak, said Frank Daly, chairman of Ireland's National Asset Management Agency, known as NAMA. "Our analysis suggests that the fall in UK prices may be much higher than official estimates," Daly said yesterday. "Analysts are forecasting that prices will fall further over the coming years, partly in response to a weakening economy and to the likelihood that companies will move staff overseas in response to Brexit."
Irish ministers and executives are closely monitoring economic and market developments in the UK because the country is Ireland's largest trading partner along with the US. Earlier this month, Stephen Vernon, chairman of Dublin-based Green Property, said London's real estate market is "tanking by the day". Office values in the City of London financial district fell the most in at least seven years in July after the June referendum, according to CBRE Group. Home prices in London fell for a fifth month in August, the worst streak since 2009, as higher taxes and the referendum result squeezed demand. NAMA took over billions of euros in risky debt following the financial crisis in 2008 and Ireland's international bailout. The agency's debtors have £800m in assets located in Britain, down from £12bn pounds in 2011. Among loans NAMA took over were those linked to the Battersea Power Station site on the bank of the River Thames. It sold them on in 2012.
Bloomberg
Register for free to continue reading
Registration is a free and easy way to support our truly independent journalism
By registering, you will also enjoy limited access to Premium articles, exclusive newsletters, commenting, and virtual events with our leading journalists
Already have an account? sign in
Register for free to continue reading
Registration is a free and easy way to support our truly independent journalism
By registering, you will also enjoy limited access to Premium articles, exclusive newsletters, commenting, and virtual events with our leading journalists
Already have an account? sign in
Join our new commenting forum
Join thought-provoking conversations, follow other Independent readers and see their replies