Cadbury's loses £6m after changing Creme Egg recipe
The chocolate company has paid the price for experimenting with the recipe of its Easter classic the Cadbury Creme Eggs, last year
Zlata Rodionova
Tuesday 12 January 2016 13:59 Comments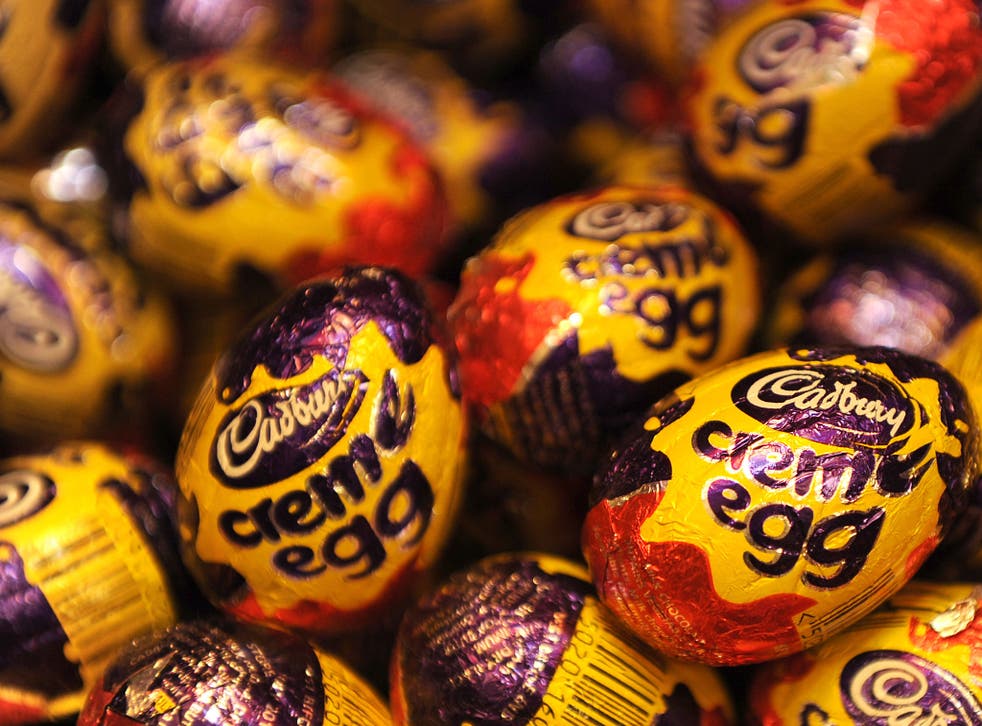 Cadbury is preparing to fight back this Easter after suffering losses over its controversial change of recipe for the popular Creme Egg.
The chocolate company owned by Mondelez, a subsidiary US company Kraft, is upping marketing spend on Creme Egg from £3 million to £4 million in a bid to reverse sliding value sales of 7.4 per cent, according to The Grocer's 2016 Easter report.
With Easter falling on March 27 this year, the earliest since 2008, recovering lost sales will be tough, acknowledged Claire Low, Mondelez marketing manager.
"We are aware shorter seasons can be challenging. To strengthen our positioning, we will continue to invest in power brands, launching new seasonal products and a brand new Easter pack design," she told The Grocer.
The chocolate company has paid the price for experimenting with the recipe of its Easter classic the Cadbury Creme Egg last year.
Overall sales of Cadbury's Easter eggs - which includes the Cadbury Egg 'n' Spoon - fell by £10 million. Creme Eggs took the biggest hit with a £6 million sales slump, according to research by analysts IRI for The Grocer.
However, Claire Low denied that the recipe change has had an impact on sales.
"Cadbury remains the number one treat at Easter. The Easter "season" changes every year depending on when Easter falls. It was two weeks shorter in 2015 than 2014 so it's hard to compare like for like. This is why most of the big chocolate brands show a fall in revenue for 2015 against 2014." she said in a statement.
Other data from Nielsen used by Cadbury found the company had an overall loss of £7 million in 2015.
The company will face tough competition as the Easter egg market is heating up ahead of spring, according to The Grocer.
Mars is taking on Cadbury with its own solid chocolate mini egg – the Galaxy Golden Egg, an extension of the Malteaser bunny range.
While Ferrero will bring a limited edition of its Kinder Joy egg, a plastic egg featuring a tab opening up into two halves – one made of creamy milk and cocoa cream and the other including a toy along with a spoon.
In November Cadbury launched its "interactive" Dairy Milk egg for kids to decorate.
Cadbury Creme Egg first appeared in 1971 and now dominates the market with approximately 500 million being made each year with over a third for export
Register for free to continue reading
Registration is a free and easy way to support our truly independent journalism
By registering, you will also enjoy limited access to Premium articles, exclusive newsletters, commenting, and virtual events with our leading journalists
Already have an account? sign in
Join our new commenting forum
Join thought-provoking conversations, follow other Independent readers and see their replies