Cambridge Analytica files for bankruptcy after losing 'virtually all' customers
Data company at centre of Facebook privacy scandal to liquidate assets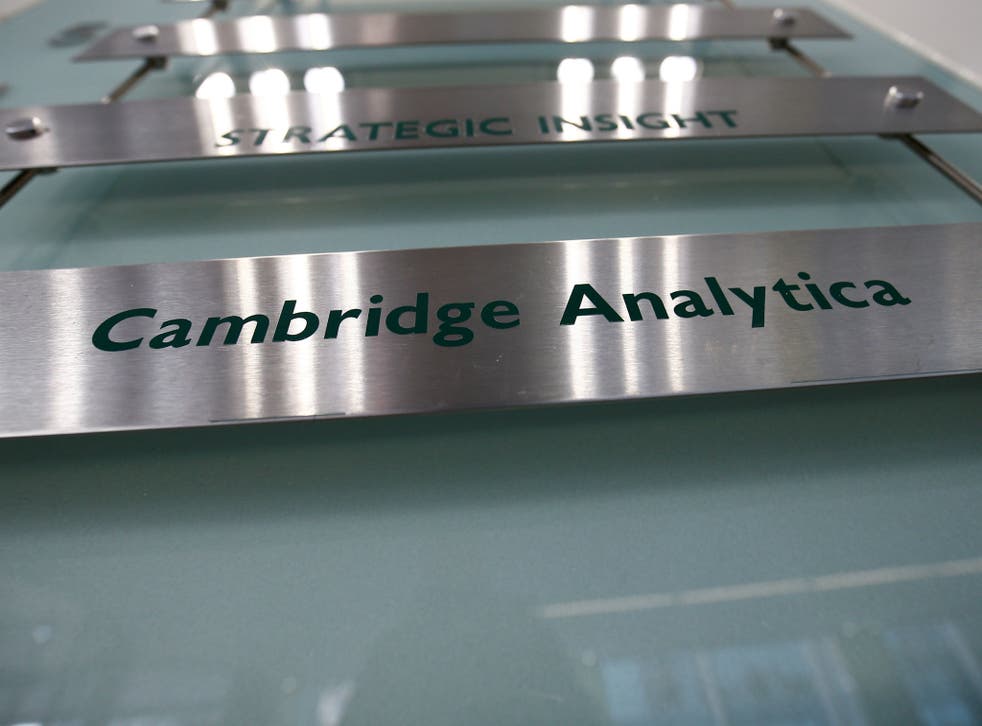 Cambridge Analytica, the firm at the centre of a Facebook privacy scandal, has filed for bankruptcy after losing "virtually all" of its customers.
The political consulting company, which carried out work for Donald Trump's 2016 election campaign, submitted a petition for Chapter 7 bankruptcy in New York late on Thursday.
A Chapter 7 procedure is used when a company is closing down and liquidating its assets to pay off its creditors.
In a statement on its website earlier this month, Cambridge Analytica said that it would cease trading because the scandal had "driven away virtually all of the company's customers and suppliers".
The firm is accused of improperly using data from millions of Facebook users to influence voters in the US presidential election and the EU referendum in the UK.
The Leave.EU campaign had previously said it worked with the firm, but has since retracted the claim, saying that no contract was signed and no work carried out.
This week, a whistleblower accused former Cambridge Analytica director Steve Bannon of seeking to use Facebook profile data to promote a "culture war" and persuade black people not to vote in the 2016 US presidential election.
Christopher Wylie, who worked for Cambridge Analytica's British-based parent company SCL, said Mr Bannon, "saw cultural warfare as a means to create enduring change in American politics".
Mr Bannon left Cambridge Analytica in 2016 to become Donald Trump's chief strategist. He left the White House in August last year.
The company acquired profile information from up to 87 million Facebook users that had been harvested in 2014 by data scientist Aleksandr Kogan through a personality test app.
At the time, Facebook allowed developers of apps on its platform to collect data not only from those who had directly consented, but also from friends of those people. It has since tightened up its data policy.
Register for free to continue reading
Registration is a free and easy way to support our truly independent journalism
By registering, you will also enjoy limited access to Premium articles, exclusive newsletters, commenting, and virtual events with our leading journalists
Already have an account? sign in
Register for free to continue reading
Registration is a free and easy way to support our truly independent journalism
By registering, you will also enjoy limited access to Premium articles, exclusive newsletters, commenting, and virtual events with our leading journalists
Already have an account? sign in
Join our new commenting forum
Join thought-provoking conversations, follow other Independent readers and see their replies