2,700 construction firms go under after Carillion collapse drives 20% spike in insolvencies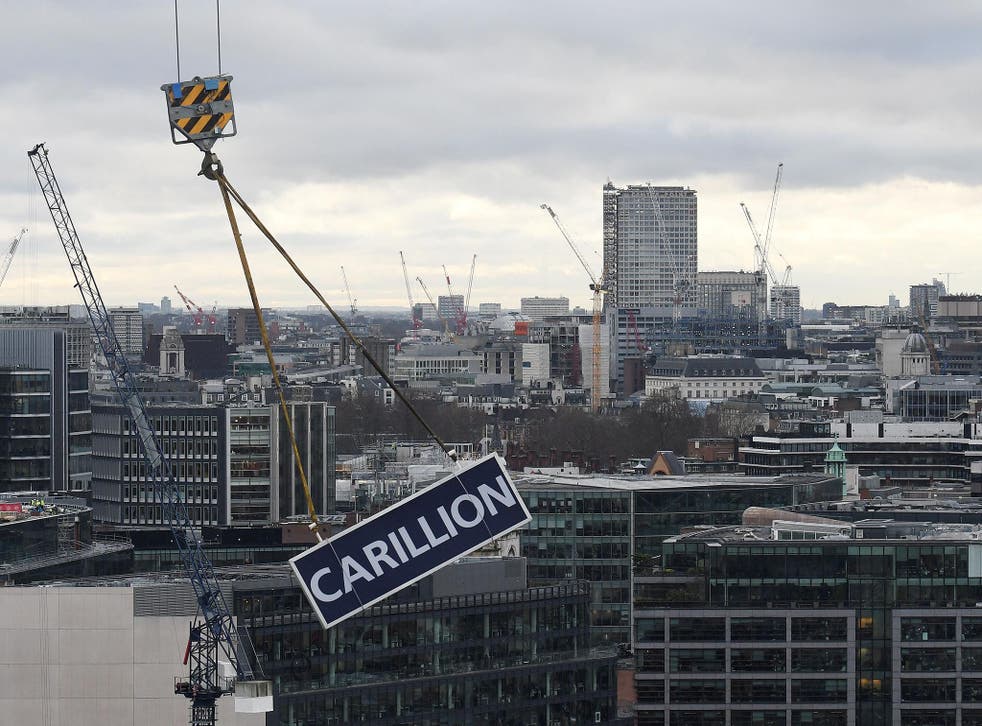 The number of construction firms going insolvent increased by a fifth following the collapse of Carillion earlier this year, a new study shows.
A total of 780 companies in the industry fell into insolvency in the first quarter of 2018, a 20 per cent rise on the same period a year ago, said accountants Moore Stephens.
There were 2,764 insolvencies among building firms in the 2017/18 financial year, up by 6 per cent on the previous 12 months, said the report.
Carillion was involved in large-scale projects across the UK and internationally, including military bases, hospitals and road and rail projects, and, following its liquidation, thousands of sub-contractors lost significant amounts of work and were left with a substantial bad debt, said Moore Stephens.
Spokesman Lee Causer said: "The collapse of Carillion sent shockwaves through the construction sector, and we are seeing more insolvencies as a direct result.
"Large construction companies are infamous for squeezing the profit margins of the contractors and sub-contractors who work for them. These contractors often cannot negotiate against the terms set for them by their larger clients.
"Small to medium-sized enterprises and specialist sub-contractors have been hit particularly hard by Carillion's fall, as many of them will have relied on the giant for significant amounts of their work.
"It is also likely that these sub-contractors would have had to write off virtually everything owed to them by Carillion."
PA
Join our new commenting forum
Join thought-provoking conversations, follow other Independent readers and see their replies