Carlsberg 'probably not' best beer in world despite long-running slogan, brewer admits
Company shares comments about its lager including 'Carlsberg tastes like stale breadsticks' and another comparing it to 'drinking the bathwater your nan died in'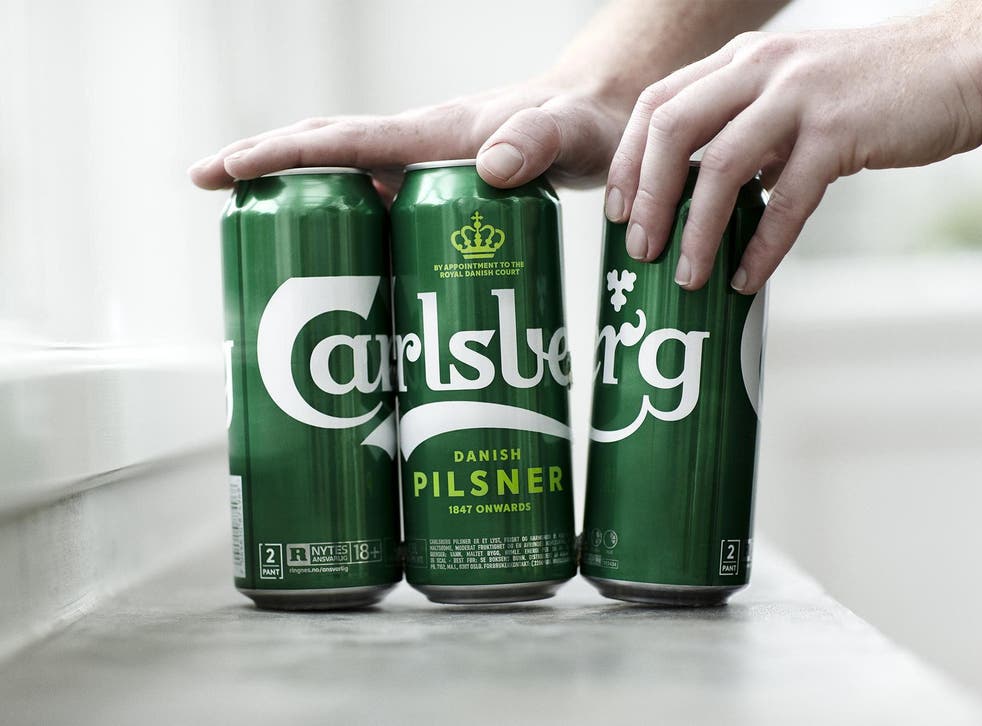 After 40 years of advertising its lager as "Probably the best beer in the world", Danish brewer Carlsberg has confessed that the famous slogan may not be true.
Reacting to falling sales and increasingly harsh comments from drinkers about the taste of its beer, Carlsberg has launched a new recipe along with a more honest approach to marketing.
The campaign declares: "Probably not the best beer in the world. So we've changed it."
"Somewhere along the line, we lost our way. We focused on brewing quantity, not quality. We became one of the cheapest, not the best."
As part of the new ad campaign Carlsberg is sharing negative comments about the old beer including, "Carlsberg tastes like stale breadsticks" and another comparing it to "drinking the bathwater your nan died in".
Man spends life collecting over 9000 beer cans

Show all 10
In an apparent bid to appeal to drinkers now used to a wide range of craft beer options, Carlsberg is now calling its flagship product a "Danish pilsner", rather than a lager. It has the same alcohol content of 3.8 per cent but a "crisper, fuller flavour", according to the company
Bars and pubs will also replace the tall, thin Carlsberg lager glasses with a shorter stemmed glass.
Carlsberg UK's vice president of marketing, Liam Newton, said: "Drinkers' interest in mainstream lager has waned because, though the world has moved on, the mainstream category hasn't.
"At Carlsberg UK, we lost our way. We focused on brewing quantity, not quality; we became one of the cheapest, not the best."
Join our new commenting forum
Join thought-provoking conversations, follow other Independent readers and see their replies