Celebs lose their sheen for publishers as gift-buyers spurn celebrity biographies
Charlie Redmayne, HarperCollins' chief executive, says big-name memoirs have become risky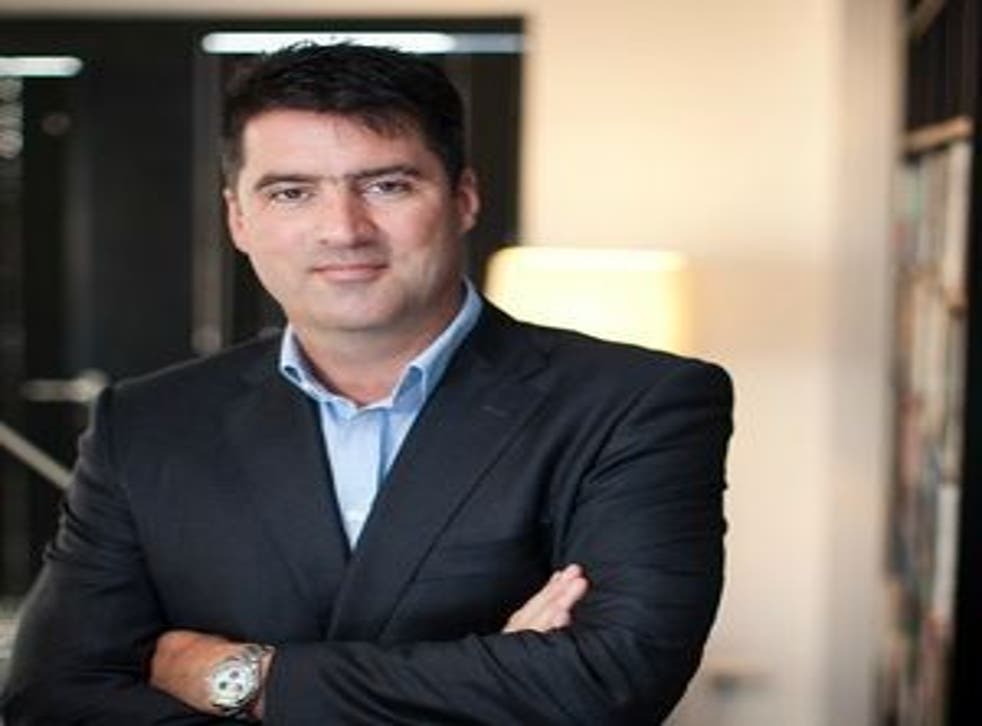 Sales of celebrity memoirs – a staple of the Christmas book market for years – have peaked and are now in decline.
Industry data from Nielsen BookScan shows that sales of autobiographies and memoirs have fallen nearly 4 per cent year on year, according to The Bookseller magazine.
Charlie Redmayne, the UK chief executive of HarperCollins, one of the "Big Five" publishers, told The Independent he has dramatically cut back on the number of expensive stars he is buying up.
Such non-fiction celebrity books have proved "risky" because publishers have to pay a big advance and yet many of the titles turn out to be "unprofitable" and have a short shelf life.
"We're moving away from big celebrity hit-and-miss stuff," declared Mr Redmayne, who took a strategic decision to pull back from celebrity non-fiction a year ago.
"I felt the company had embraced some quite risky celebrity non-fiction. A lot of these books were hugely expensive and they were not necessarily going to back-list well," he said, referring to sales after the initial launch.
"You'd have three weeks of sales and then it would be gone. I'm looking to publish books that have longevity that will sell in the front list but will also form a back list."
Typically a top-seller would notch up more than 200,000 hardback sales in Britain, but this year only five have sold 100,000 or more across the books trade in comparison to seven at the same stage in 2013. Instead, sales have been more spread out across a range of titles. The autobiography of the late actress Lynda Bellingham, There's Something I've Been Dying To Tell You, has been this year's surprise top-seller so far, with 265,000 copies. However, this would only have put her in third place last year, behind both former Manchester United manager Sir Alex Ferguson and Only Fools And Horses actor David Jason.
Comedy actor John Cleese's So, Anyway is likely to have been a disappointment as it has sold only 60,000 copies despite a Monty Python reunion this year. Other TV stars to clock up relatively lacklustre sales this Christmas include Stephen Fry on 60,000, Graham Norton with 44,000 and Paul Merton on 17,000. Glamour model Kelly Brook's Close-up has sold 8,000.
Philip Jones, the editor of The Bookseller, said: "In a lot of these cases, it's their second or third book. There's a little bit of exhaustion. You expect a big celebrity book to be selling 200,000 at this point and a lot of them aren't."
By contrast, Zoe Sugg, the video blogger Zoella, surprised the industry by selling 178,000 copies of her debut novel Girl Online despite a row over the "help" she received in writing the book."Maybe there's a shift in where the celebrities are coming from," said Mr Jones, who believes the celebrity "bubble" has been slowly deflating since the 2008 recession. "A lot of publishers will be thinking differently next year. They recognise the market has shifted."
Mr Redmayne declined to comment on individual books and stressed there was still a market for celebrity non-fiction such as Sir Alex Ferguson's autobiography, which has sold close to 850,000 copies. "I'm not calling time on the celebrity book market. We're just publishing less of it," he said.
Register for free to continue reading
Registration is a free and easy way to support our truly independent journalism
By registering, you will also enjoy limited access to Premium articles, exclusive newsletters, commenting, and virtual events with our leading journalists
Already have an account? sign in
Register for free to continue reading
Registration is a free and easy way to support our truly independent journalism
By registering, you will also enjoy limited access to Premium articles, exclusive newsletters, commenting, and virtual events with our leading journalists
Already have an account? sign in
Join our new commenting forum
Join thought-provoking conversations, follow other Independent readers and see their replies