Chinese billionaires and CEOs keep disappearing in 'state-sanctioned abductions'
Apparent abduction of prominent Chinese financier Xiao Jianhua on 27 January is the latest in a line of dozens of mysterious disappearances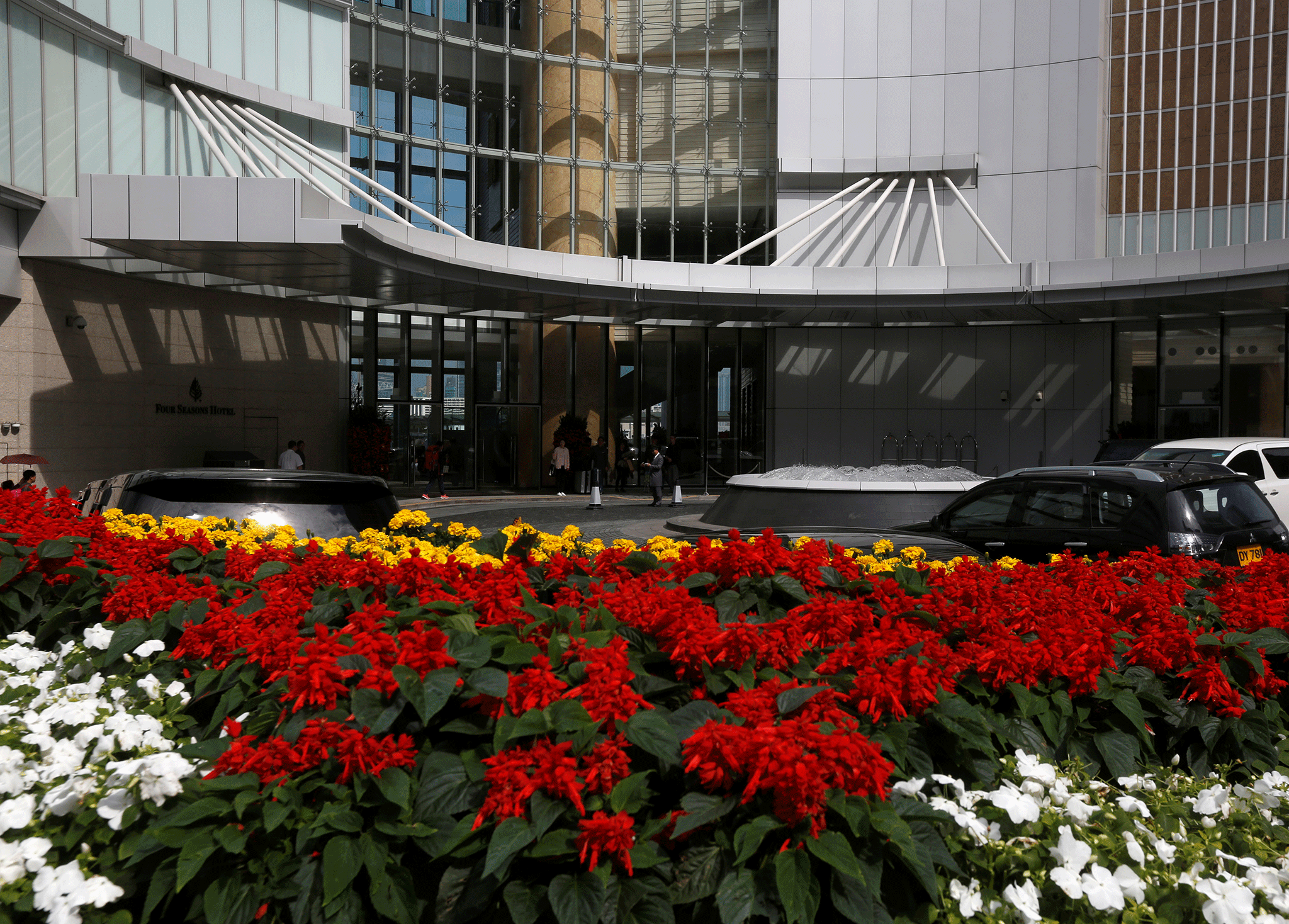 Chinese billionaires and company bosses keep vanishing. Most reappear days later; others end up in prison or fall from buildings. The apparent abduction of prominent Chinese financier Xiao Jianhua on 27 January is the latest in a line of dozens of mysterious disappearances that have been linked to Beijing security agencies.
Mr Xiao, who has close ties to senior Communist Party officials including President Xi Jinping, left his hotel room at the Four Seasons Hotel in Hong Kong, escorted to the mainland by Chinese security agents, according to the Financial Times.
Outside law enforcement agencies, including those from mainland China, are not authorised to enforce the law in Hong Kong, which has been semi-autonomous since it was returned from British rule in 1997.
Mr Xiao controls the influential Tomorrow Group which invests in banks, insurers and property. According to the Hurun China rich list he is the country's 32nd richest person with a net worth of around $6bn.
It is unclear why he was detained but the case bears similarities to that of Hong Kong bookseller and British passport holder Lee Bo, who vanished in January 2016 before reappearing in China three months later.
Mr Lee was one of five booksellers who disappeared between December 2015 and January 2016, triggering a wave of condemnation and protests. He later said he had voluntarily crossed the border. Swedish citizen Gui Minhai who was one of the five, remains in detention on the mainland.
Many Hong Kong residents resent Beijing's influence in the city, which sparked nearly three months of demonstrations in late 2014.
Those disappearances were not the first to be linked to Beijing investigations. Bloomberg reports that senior executives from 34 listed companies disappeared in 2015. Among those were the following:
Founder Securities
Lei Jie, the former chairman of the firm and its joint venture with Credit Suisse, was released from police custody after going missing in January 2015. Mr Jie's release came after he assisted with a government probe. Founder Securities said it couldn't contact Mr Lei after he asked for a week of sick leave. He was replaced as chairman and removed from the board.
Fosun Group
In December 2015, 48-year-old chief executive Guo Guangchang, known as "China's Warren Buffett," went missing. Mr Guo is worth an estimated $6.9 billion. His investment group, Fosun, owns Club Med and Cirque du Soleil among other businesses. He reappeared in the US after about a week spent out of contact.
Changjiang Securities
Former chairman Yang Zezhu, 62, jumped to his death on 27 January 2016 after being put under investigation by the Communist Party for alleged corruption.
China Aircraft Leasing Group
Chief executive Poon Ho Man resigned by letter during his annual leave in June 2015 and the firm said he could no longer be contacted. He was under investigation as part of a corruption probe, people familiar with the matter told Bloomberg. He mysteriously reappeared in Hong Kong six months later.
China Minsheng Banking
In late January 2015, Caixin magazine reported President Mao Xiaofeng was unreachable after being taken away by the Communist Party's anti-coprruption agency to assist with an investigation. The bank said Mr Mao had resigned for "personal reasons". There's been no further official word on Mr Mao.
Dongjiang Environmental
The industrial waste company said in October 2015 that it was unable to reach Chairman Zhang Wei Yang and had been told by his family that he was under investigation. No announcement has been made of any charge against Mr Zhang.
Guotai Junan International
Yim Fung, chairman of the Hong Kong unit of Guotai Junan Securities, one of China's largest brokers, was out of contact for more than a month after disappearing on 18 November 2015, before reappearing after "assisting in certain investigations," according to Bloomberg reports.
Additional reporting by Bloomberg
Join our commenting forum
Join thought-provoking conversations, follow other Independent readers and see their replies