China lifts ban on British beef, two decades after mad cow disease outbreak
Agreement worth £250m to British producers over the first five years, according to Defra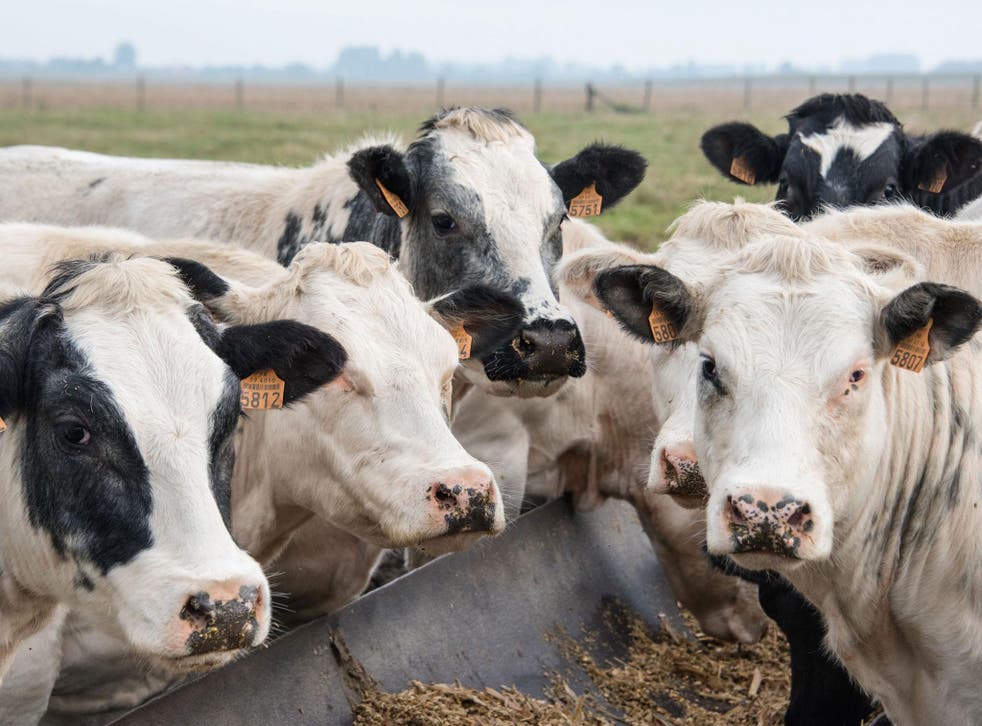 China has lifted a ban on British beef more than 20 years after it was imposed in the wake of the BSE outbreak.
The move will be worth £250m to British producers over the first five years alone, according to the Department for Environment, Food, and Rural Affairs (Defra).
It came after several years of site inspections and negotiations between UK and Chinese government officials, the government department said.
China is currently the UK's eighth-largest food and drink export market, buying £560m worth of produce last year - a figure is dwarfed by the £13.7bn the UK shipped to the EU last year.
Many countries imposed bans on importing British beef in the 1990s after BSE in cows was linked to a human form of the brain disease which has killed 223 people globally including 177 in the UK.
The EU only lifted its own decade-long ban in 2006.
The announcement comes as Theresa May's government is desperate to secure trade deals with other nations as the Brexit negotiations continue to falter.
Environment Secretary Michael Gove hailed the agreement with China as a "major step to forging new trading relationships around the globe".
He added: "The Government, and its team of trade specialists, continues to encourage and support UK businesses as they consider launching into overseas markets or expanding their current global customer base.
"Food exports from the UK continue to soar with record exports of over £22bn in 2017. Our food and drink businesses are now selling their products to 217 markets."
Today's announcement will allow official market access negotiations to begin, a process which typically takes around three years.
It follows the Prime Minister's trade mission to China earlier this year, where she agreed new measures to improve market access to China.
Register for free to continue reading
Registration is a free and easy way to support our truly independent journalism
By registering, you will also enjoy limited access to Premium articles, exclusive newsletters, commenting, and virtual events with our leading journalists
Already have an account? sign in
Register for free to continue reading
Registration is a free and easy way to support our truly independent journalism
By registering, you will also enjoy limited access to Premium articles, exclusive newsletters, commenting, and virtual events with our leading journalists
Already have an account? sign in
Join our new commenting forum
Join thought-provoking conversations, follow other Independent readers and see their replies