China manufacturing data weak but better than expected thanks to government boost
Government stimulus continues to bolster the nation's manufacturing sector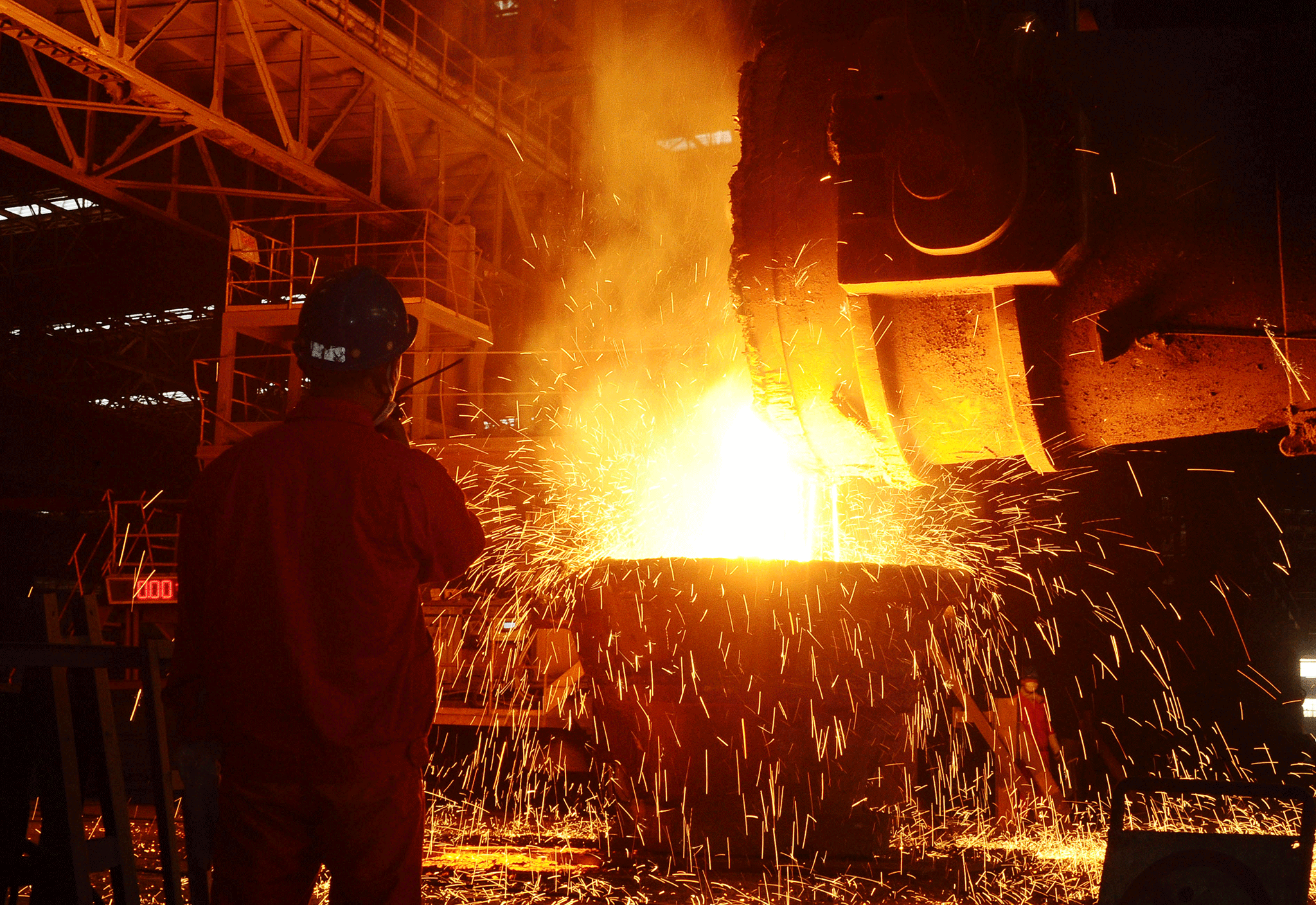 Iron ore futures in China are set to vault above levels last seen during the height of a speculative boom in April, after factory data signaled that government stimulus continues to bolster the nation's manufacturing sector.
The manufacturing purchasing managers index jumped to 50.6 in July, from 48.6 in June, while the official PMI slipped slightly to 49.9, from 50, presenting a broadly positive readout of China's industrial strength. Numbers below 50 indicate deteriorating conditions.
The September iron ore contract climbed as much as 4.6 per cent to 482 yuan (£54.86) a metric ton on the Dalian Commodity Exchange, and was at 479.5 yuan (£54.58) by 11:30 am local time.
That's the best intraday level since 25 April and shows prices headed for their highest close since March 2015. In Singapore, futures for September gained 3.1 per cent to $57.22 (£43.23) a tonne.
"The PMI data today suggests that China is yet to see any moderation in its infrastructure spending," said Evan Lucas, a markets strategist in Melbourne at IG, adding that demand for steel products is likely to remain high over the coming months. "Iron ore has seen an interesting demand change over the past three months."
The steel-making ingredient is recovering ground lost since May, after a speculator-led boom fizzled. Chinese mills have maintained daily steel output at record levels, boosting demand for iron ore even as supply has remained strong.
Business news: In pictures

Show all 13
Analysts remain divided over iron ore's trajectory. The raw material may be boosted over the next 12 months as expanded credit in China helps to underpin steel production, according to a report by Sanford C. Bernstein & Co. last month.
Macquarie, however, has said it's skeptical about fundamental support for the recent move higher.
Advances in futures typically precede gains in the benchmark iron ore price. Spot ore with 62 per cent content at Qingdao was at $59.37 (£44.86) a tonne on Friday, capping a 6.7 per cent rise in July, according to Metal Bulletin Ltd. During the run-up in April, the benchmark rallied 23 per cent, peaking at more than $70 (£52.89), only to slump 24 per cent in May. It's 36 per cent higher this year.
© 2016 Bloomberg
Join our new commenting forum
Join thought-provoking conversations, follow other Independent readers and see their replies