China's elite linked to 'offshore tax havens'
Relative of President Xi Jinping accused of being a director of an offshore company based in the British Virgin Islands
Maria Tadeo
Wednesday 22 January 2014 13:11 Comments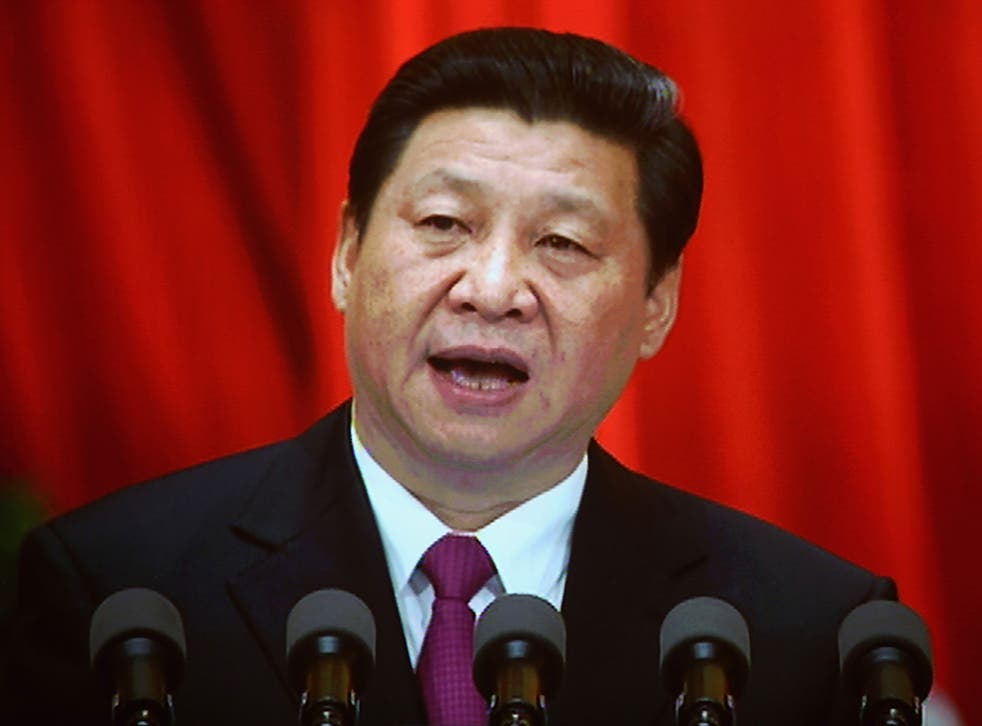 Relatives of top Chinese officials including President Xi Jinping and former premier Wen Jiabao are allegedly using offshore tax havens to hide their wealth, leaked financial documents show.
An investigation by the International Consortium of Investigative Journalists revealed that President Xi's brother-in-law, Deng Jiagui, a wealthy businessman married to his older sister, allegedly owns "millions of dollars in luxury properties in Hong Kong, Shenzhen and Beijing", and is a director and shareholder of an offshore company registered in the British Virgin islands.
Former premier Wen Jiabao's son as well as 15 of the richest members of the National People's Congress, executives of state-owned companies and some of the country's wealthiest people, including China's richest woman, Yang Huiyan, and the co-founders of Internet giant Tencent, Pony Ma and Zhang Zhidong, are among a list of 22,000 alleged tax haven clients.
Washington-based ICIJ said: "Chinese officials aren't required to disclose their assets publicly and until now citizens have remained largely in the dark about the parallel economy that can allow the powerful and well-connected to avoid taxes and keep their dealings secret."
PricewaterhouseCoopers and some of the world's biggest banks, including UBS, Credit Suisse and Deutsche Bank, allegedly acted as "middlemen" and "aggressively worked to provide their customers with secrecy-cloaked companies" in offshore hideaways, according to the report.
The findings cite files obtained from two offshore firms, Singapore-based Portcullis TrustNest and Commonwealth Trust Limited in the British Virgin islands, which allegedly helped well-connected Chinese clients set up offshore companies, trusts and bank accounts.
The revelations come only days after former premier Wen Jiabao denied allegations of corruption in a letter sent to a friend published by Hong Kong newspaper Ming Pao.
"I have never been involved and would not get involved in one single deal of abusing my power for personal gain because no such gains whatsoever could shake my convictions," Mr Wen reportedly wrote.
While offshore companies are not necessarily illegal and there is no evidence to support that Chinese officials were aware of their relatives' business operations.
Minxin Pei, a political scientist at Claremont McKenna College in California called for greater transparency, arguing that while offshore wealth "may not be strictly illegal", it often leads to a "conflict of interests and covert use of government power".
He told the ICIJ: "If there is real transparency, then the Chinese people will have a much better idea of how corrupt the system is [and] how much wealth has been amassed by government officials through illegal means."
Top level corruption is a sensitive issue in China where the Communist party has been trying to shore up its legitimacy through tackling corruption that was usually left unpunished in recent months following a string of high-profile scandals.
Register for free to continue reading
Registration is a free and easy way to support our truly independent journalism
By registering, you will also enjoy limited access to Premium articles, exclusive newsletters, commenting, and virtual events with our leading journalists
Already have an account? sign in
Join our new commenting forum
Join thought-provoking conversations, follow other Independent readers and see their replies