China stock market Q&A: what is a circuit breaker and why does trading keep stopping?
China halted trading on stock markets after just 14 minutes on Thursday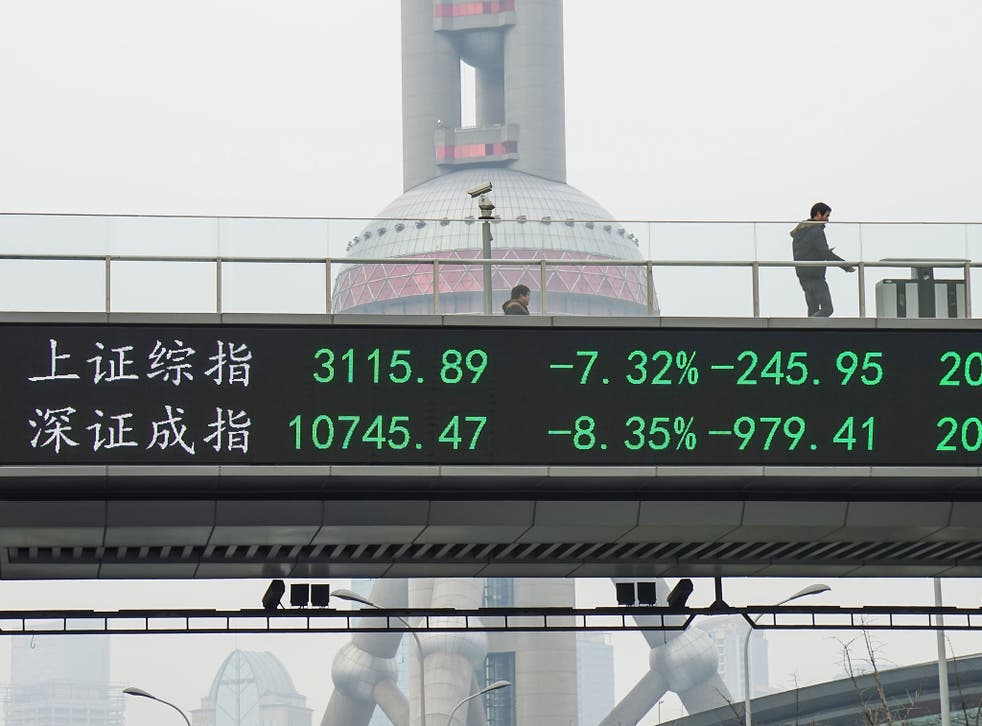 What's happened in China?
China halted trading on stock markets after just 14 minutes on Thursday, making it the shortest trading session since stocks started trading in China in 1990.
It's the second time the Chinese stock market has been shut down in three days.
Why did China do that?
Trading was actually halted by a circuit breaker that has been put in place to try and stop some of the crazy plunges seen last summer - which reverberated around the world. Some think China's rollercoaster markets delayed the US decision to raise interest rates, which it finally did in December.
How does the circuit breaker work?
If China's CSI 300, a stock market index of 300 of the biggest stocks on the Shanghai and Shenzhen stock exchanges, rises or falls by 5 per cent, trading stops for 15 minutes.
If the index keeps rising or falling 7 per cent either way, trading stops for the rest of the day.
On Thursday, the CSI 300 fell 5 per cent in 13 minutes and kept going to 7 per cent one second after trading resumed - stopping trading entirely.
But that's good right? Isn't the circuit breaker there to do exactly that?
You would think so, but there is a view that the circuit breaker is actually making things worse. If traders are worried that the markets will close, they might rush to trade before that happens, which can send shares tumbling.
Business news: In pictures

Show all 13
Ah, so it's the circuit breaker's fault the Chinese market is suffering?
No, not exactly.
James Isola, partner at Maitland, said that the circuit breaker is not the cause of the jittery market, but it is making things worse. Circuit breakers have been used before, in countries like the US and Japan.
"Circuit breaker will be improved and it won't be a new normal," Isola said.
So what's the cause?
There are different reasons cited for investor uncertainty in China, but many think China's currency, the renminbi, was the reason behind falling shares on Thursday.
Just before the stock market started tumbling, the People's Bank of China set the midpoint rate at which the yuan is traded to 6.5646 per dollar, the lowest rate since March 2011.
China could be setting its currency so low to help its exporters by making Chinese goods cheap for foreign buyers.
What is the knock on effect of all this?
Markets opened lower pretty much everywhere afterwards. The UK's FTSE 100 was down 2.75 per cent to 5906 points.
The French CAC was down 2.5 per cent and the German DAX was down 3.1 per cent.
Futures, which can be used to predict future prices, showed US markets would likely open lower too.
Join our new commenting forum
Join thought-provoking conversations, follow other Independent readers and see their replies